Latvian Photography Yearbook 2013
At 6pm on Tuesday, 10 September the opening event of Latvian Photography Yearbook 2013 will be held at the Riga Film Museum (Peitavas Street 10/12, entrance from Alksnāja Street). The publication for the third year in a row has been issued by FK Magazine, gathering the most interesting, artistically attractive and contextually rich works of Latvian photographers made during the last few years.  


In this Yearbook six contemporary documentary photo series have been published. The authors Elīna Ruka, Aija Bley, Diāna Tamane, Iveta Vaivode, Paulis Jakušonoks and Kaspars Podnieks have examined personally and socially significant subjects with the help of the photography medium. Each issue also contains a limited edition print. 

Traditionally, the Yearbook also contains texts on photography, in order to take care of the development of Latvian photo theory and history. This year philosopher Kārlis Vērpe's contemplations on photo journalism in Latvia and art historian Ieva Lejasmeijere's essay on the collection of the current Yearbook have been published.  


At the book-opening event it will be possible to meet the authors of the texts and images, as well as to purchase the publication for a lower price – four lats.


International readers can pre-order their copy online paying with credit card or PayPal.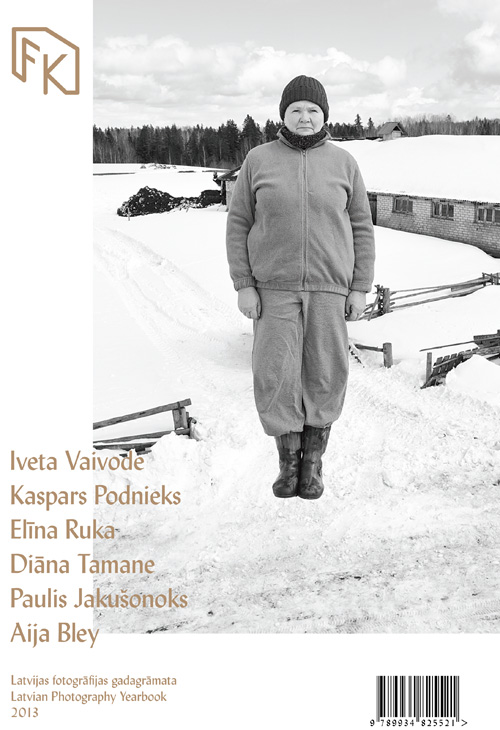 Presentation of the Yearbook will introduce the International Photography Festival Riga Photo Month 2014, which for the first time will take place in 2014 when Riga becomes a European Capital of Culture.