Riga Photomonth 2017 starts next week
The exhibition Facts and Clarifications and the Self Publish Riga event programme will officially launch Riga Photomonth 2017 in the second week of May. Continuing until May 31, the festival will offer six exhibitions, lectures, artist talks, film screenings and discussions on contemporary Northern and Eastern European photography.
"During this year's Riga Photomonth we want to offer a slightly different perspective on our collective past, everyday rituals and identity. Despite the complex and burdensome socio-political or personal contexts that appear in the work of the artists, their viewpoints are not just in-depth and reflexive, but also ironic, playful, witty and unusual," festival director Arnis Balčus introduces the theme of the festival.
The festival's central exhibition Facts and Clarifications, featuring artists Peter Puklus (Hungary), Lucia Nimcova (Slovakia), Pavel Maria Smejkal (Slovakia) and Roman Korovin (Latvia) will be unveiled on 10 May in the Exhibition Hall of the National Library of Latvia. In their work, the selected artists construct new critical views on values canonized by Western media, rake an ironic look at the mundane and seemingly unimportant, and create contemporary tales on the links between the past and the present. A guided tour by curators Arnis Balčus and Alnis Stakle will take place on 11 May at 15:00. On 16 and 18 May, the exhibition will host a talk about photography aimed at students.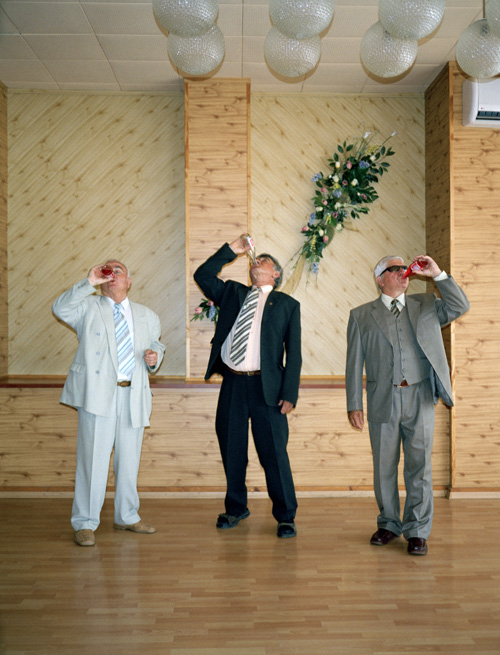 From 11 – 14 May the K.K. fon Stricka Villa will be home to Self Publish Riga, an extensive exhibition and series of talks on photobooks and self-publishing in photography and visual art, organised by ISSP. On May 13, the whole day will be devoted to talks by industry experts on photobooks and their creation. Participants include Swedish artists Klara Källström & Thobias Fäldt, Agnieszka Rayss from Polish collective Sputnik Photos, Donald Weber (Canada), Peter Puklus, Marina Paulenka (Croatia), Tom Mrazauskas (Brave Books, Lithuania/Germany) and Michal Iwanowski (UK). For the first time, Self Publish Riga is offering an educational programme for children and young people – tours, workshops and activities for the smallest exhibition visitors.
The festival opening week will also see the opening of an exhibition by Wiktoria Wojciechowska at the Latvian Museum of Photography, the opening of Ilze Vanaga's exhibition at the Kaņepes Culture Centre, and the launch of the publication Latvian Photography 2017 by FK. A FK Prize will also determine the best emerging Latvian photographer. There will also be a projection of shortlisted works from the festival's open call under the theme Facts and Clarifications at the backyard of K. K. fon Stricka Villa. Festival events continue until the end of May, and a full programme can be seen on the festival website www.rigaphotomonth.com