Emma Bowkett: The pictures should have their own voice
Emma Bowkett is the Director of Photography at the Financial Times Weekend Magazine. She is invited to view work at international portfolio reviews and festivals, to judge photography awards, and works as a visiting lecturer at universities. In 2015 she won the inaugural Firecracker Contributors Award, which recognizes women who have had a substantial impact on the photography industry.
This year Emma was one of the external experts invited to the ISSP International Masterclass, where on October 25 in Kuldīga, Latvia, she gave the lecture Commissioning Photography. The next morning, I met Emma to discuss her work at the FT, and to ask what she expects from the photographers she works with.
You started working as a photo editor in 2009. Since that time there has been a greater emphasis on photography in the FT Weekend Magazine. Could you tell us how that started?
We relaunched in 2010 with a new editor, Sue Matthias. She brought a new team: deputy Alice Fishburn, now Editor, and Liz Jobey, who she had worked with in the past, and who has a great knowledge of photography. My background was art photography and Liz and I had similar tastes. Sue was keen to be more ambitious with art and design, so with editors bringing broad knowledge, the magazine grew into what we see today.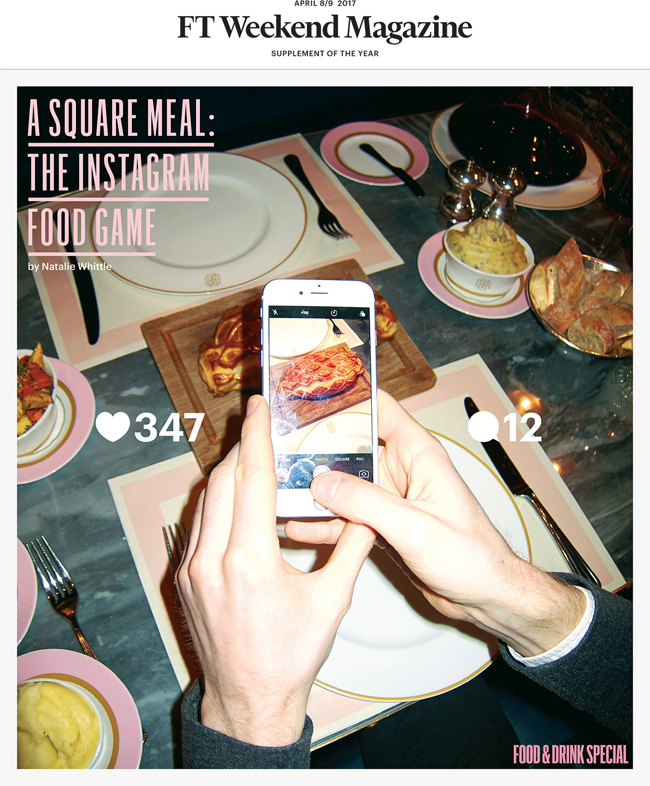 Putting together the magazine, you must be faced with some restrictions. How do you reach your final decisions?
In terms of restrictions – if you're talking about cropping and manipulation, we try not to. I come from an art background and this is important for me. When I'm working with a photographer I'm responsible for the integrity of the photographer's work and for the magazine.
Stories often start life as a pitch from an FT or freelance journalist, and then we will think about the visual treatment – and we have a lot of freedom to choose the photographers we work with. The people I work with are creative and can make decisions on visual direction themselves. Personal work is the most important part of a photographer's website. I build up relationships with photographers and work with new photographers based on their personal projects. Coming to workshops like ISSP is important because I can see twenty photographers and build up an idea of how they work.
What role does money play in this process of choice?
Across editorial publications commissioning budgets are getting smaller. We don't have huge budgets, but we always pay photographers and cover expenses.
I have worked with some of the best photographers in the world. For example, Zanele Muholi, the South African photographer and activist. She is an artist I have admired for a long time, ever since seeing her Faces and Phases project, a powerful portrait work on the lesbian community in South Africa. I asked her to make a portrait of William Kentridge for the magazine. She agreed to do a rare editorial commission, I think, because she was a fan of Kentridge's art, not because of the money.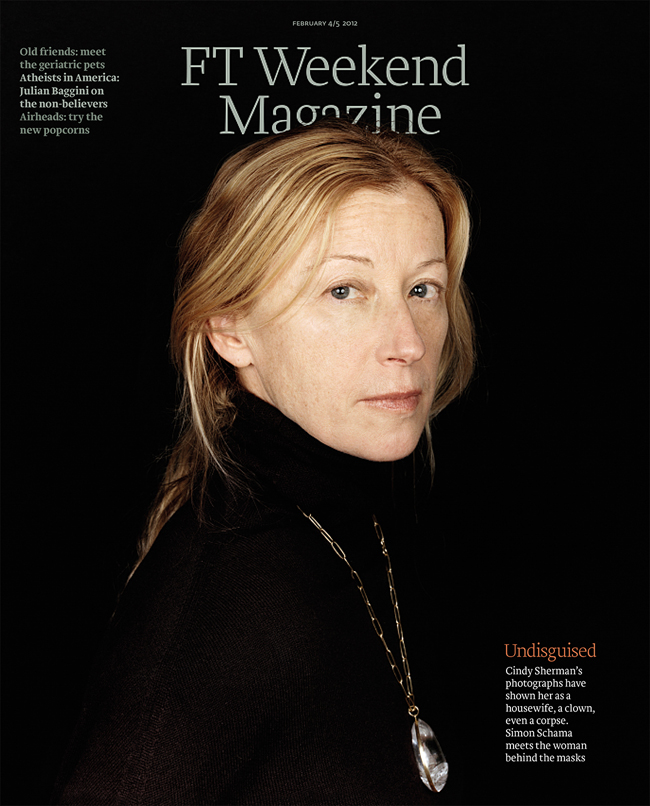 Could you describe the collaboration process and interaction between journalists, photographers and editor?
We are a small team. I work closely with writers, art directors and editors. On assignment, the photographer and writer might report on a story together, or the writing might already have been produced and the photographer will work alone making pictures. Photography should play an active role in a magazine story, rather than being a literal representation of the words. The pictures should have their own voice.
What knowledge and experience should one possess to choose what photography to buy, to select and to publish?
For me, having studied photography and having a knowledge and interest in its history provides insight when choosing photographers or running photo stories. I'm invested in nurturing new photography talent, with the hope of building long-standing relationships.
As you are working with many different photographers and see a lot, what kind of trends or tendencies have you noticed recently?
I have judged on several photo prizes, so get to look at a lot of projects. There will be more collage one year, still life the next. Now it feels there is a trend for overlaying pictures at the design stage, mixing black-and-white and color photography, and more conceptual ways of storytelling. It's interesting for me to see how photographers are working and how they are communicating stories, and these trends are reflected in the magazine. Collage artist Anthony Gerace is producing something for us now, I'm enjoying the way he makes work but I'm not commissioning him because it's fashionable!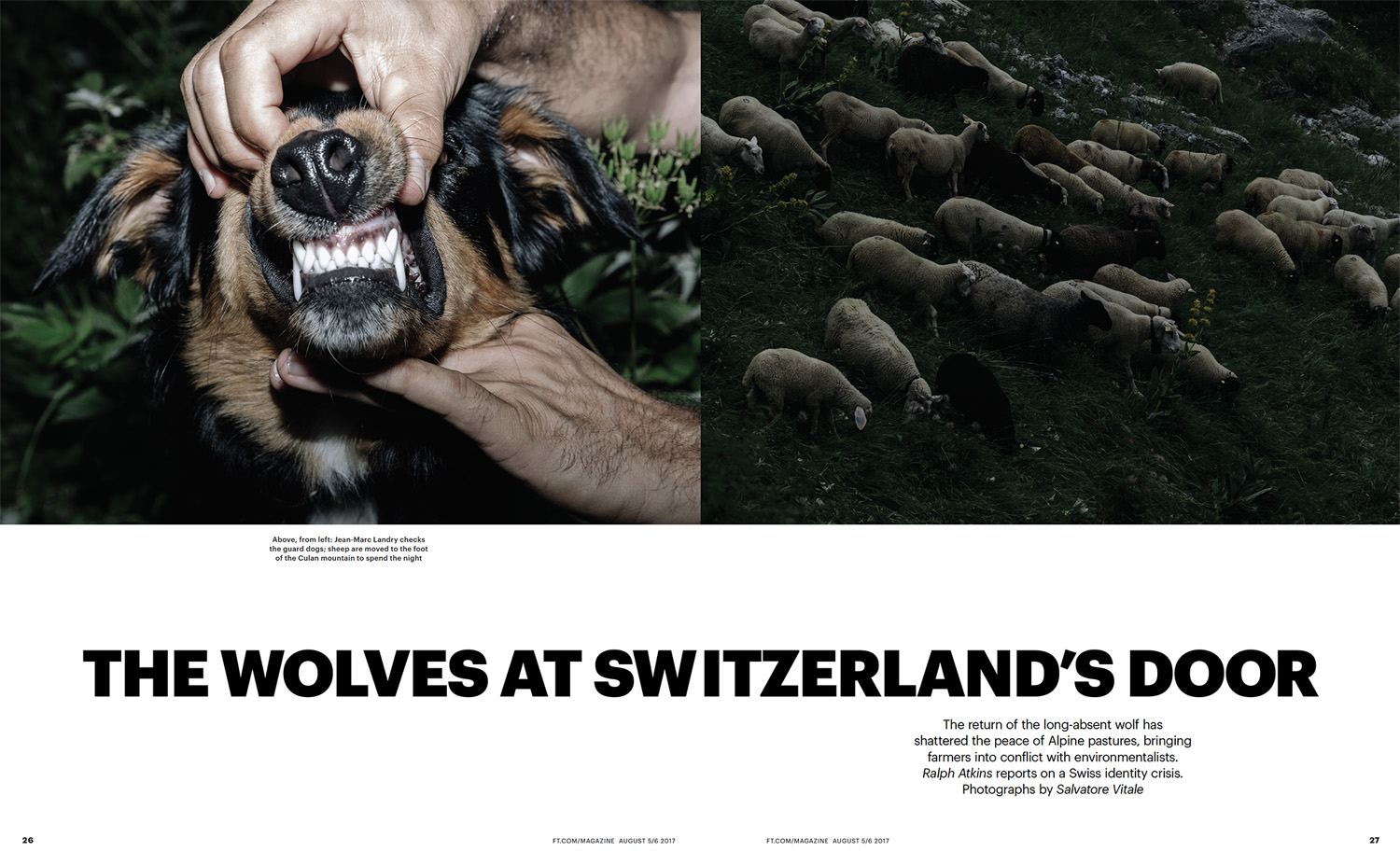 Where is photography in the art market?
Since 2015 we have the Photo London photography fair. There seems to be a thirst for buying photography.
What is the difference between the markets of photojournalism, commercial photography, studio photography and the market of fine-art photography?
I was recently in Amsterdam and attended Noor agency's conference Photojournalism and its Future. I was interested to hear that some photojournalists don't have print archives of their work; pictures are kept in digital form only. What happens if these files get lost? There will be no record of their work and their record of history will be gone. This is different in the art world, artists produce edition prints and archive their work. Historically, photojournalism has had a platform in magazines, now this is less the case as photo books have become a more important record.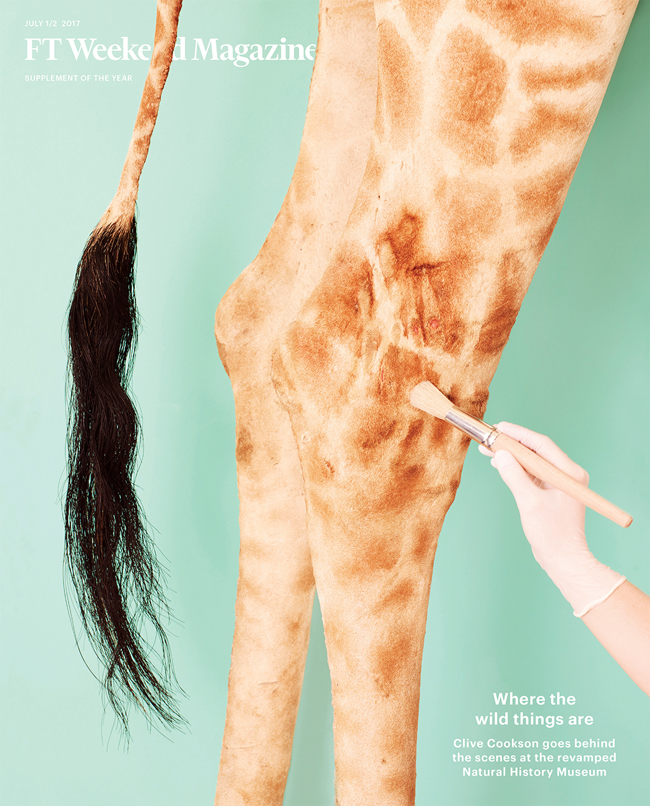 As you are regularly participating in international portfolio reviews, could you tell us what photographers should take into consideration when deciding how to present their work at a portfolio review?
These decisions are up to the organizers of the portfolio review. Some portfolio reviews will say – 20 prints, one project, no computers; of course, there is always some flexibility. It might be that a photographer will start showing me something and I am not connecting with it. In this instance, I am happy to look at something else. Ideally, when you are going to see a portfolio reviewer you would take a specific body of work you are looking to get feedback on. Either a project in the starting phase, thinking about an initial direction for the work, or a finished piece to get advice on the next steps, whether this be a book, exhibition, or a magazine publication.
Portfolio reviews for me are about building up relationships, meeting people for the first time, seeing what they're interested in. Next time I need a photographer in a location I may work with them; it happens often because we work internationally.