Seeking scars of the past. Interview with Valentyn Odnoviun
Valentyn Odnoviun (1987) is a Ukrainian photographer living and working in Vilnius, Lithuania. He graduated from the Vilnius Art Academy in 2016 with an M.A. in Photography and Media Arts. In the photographs he documents political prisons, interrogation rooms and the state security facilities around the Baltic States, Ukraine, Poland and Eastern Germany, depicting original traces left after the occupation by Nazi Germany and later the Soviet Union. From 28 February to 31 March, 2019 he is having a solo exhibition In the Dark at the Latvian Museum of Photography.
What will you exhibit in Riga?
I will present two photo series: Surveillance and Horizons under the common title In the Dark, which means "to be ignored".
In both projects I am talking about oppressive systems in Eastern Europe. For the Surveillance I travelled to Estonia, Latvia, Lithuania, Ukraine, Poland and Germany, to take pictures in former political prisons of such systems as the KGB, Gestapo, UB and Stasi. The Horizons was conducted last year and depicts former political prisons of the UB (analogous to the KGB of Socialist Poland) in the cities of Warsaw, Poznan, Lodz and Gdansk. The same places were used by the Gestapo during WWII.
One may be confused with the "abstract" photographs I use in my project, but revealing the context the viewer will perceive the image concealed in it.
If you look at the images presented at the exhibition from the historical point of view, it's natural to think about what's happening nowadays and how these images can be a reflection of what can happen in the future. I think our society is even more under surveillance than before, but the surveillance methods have changed and taken a different form, so we don't need to be in a prison to be totally observed today.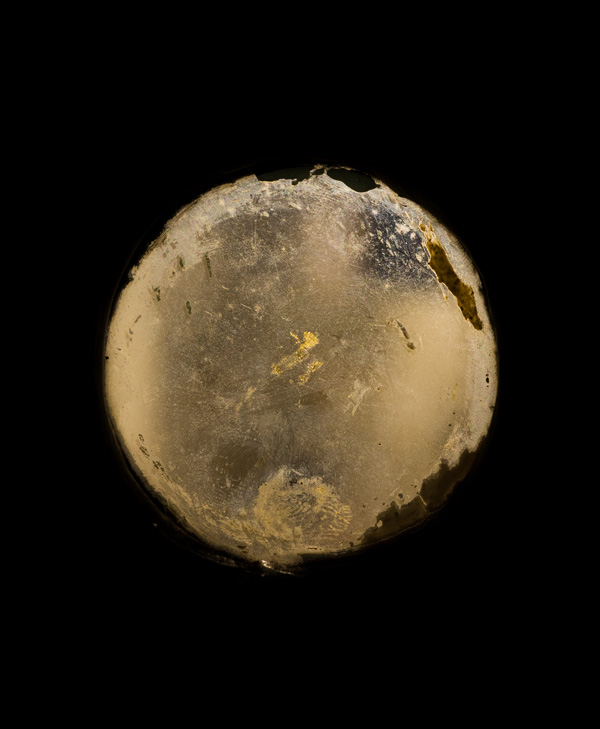 You have been to Latvia many times. What kind of work have you produced here?
In Latvia I visited the Corner House in Riga and a former KGB prison in Cēsis to take photographs for the Surveillance series while I was an artist-in-residence at the Rucka Residency. Some of them will be presented at the exhibition. But, this is a tiny part of what I would like to research in Latvia. I have a couple of ideas for future projects connected with country's history.
Where does your interest in the history of suffering originate from?
I am interested not in the history of suffering, but in how we perceive and use information about such traumatic historical events to build our view of the future through it. I believe that historical origins influence us more than most of us realize. They are a part of our surrounding and of our logic and of what makes sense when we put them together.

Have you ever been arrested yourself?
No. I have never been arrested in my life. But my father spent more than four years in three different prisons as an asylum-seeker, in other words, for no reason.
The political situation in the world has always been complicated. It is terrifying that not far from the Lithuanian and Latvian borders people can be arrested for a tweet or a re-post in social media, even being kidnapped by the State security agency of some country in another independent state and secretly transferred out of it. It happened in 2017 with a Ukrainian citizen Pavlo Hryb who was secretly kidnapped in Belarus by the Federal State Security agency of the Russian Federation and later imprisoned in Krasnodar, Russia. He has not been released.
What has been the atmosphere in the prisons you have visited?
When working on my projects, I spent pretty much time in different prison cells taking photographs, not less than five hours in each prison in all the cities and countries mentioned above. While visiting areas unreachable by ordinary visitors, I was locked in an empty prison block alone for the whole day to work there. The feeling is the same everywhere. I am sure that I could never enjoy spending even a single night in such a place.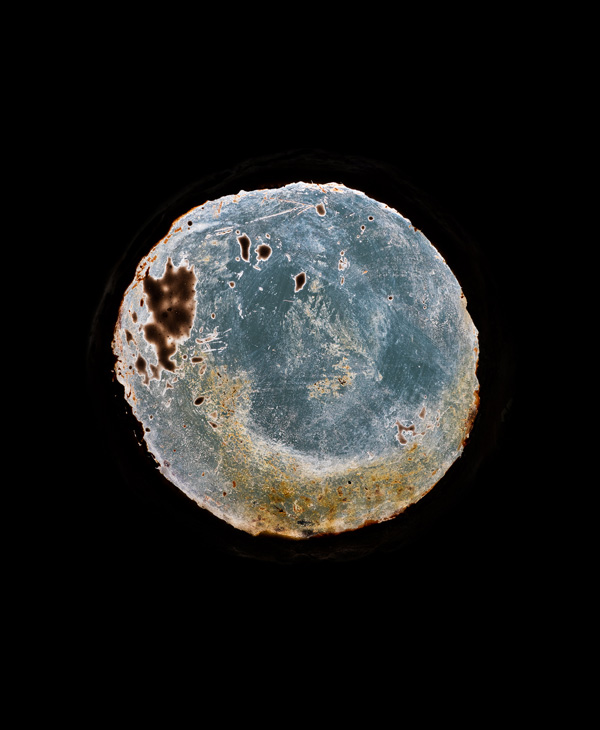 How did you end up in Lithuania and how is your life there?
At first, I visited Lithuania by the invitation of a friend. Later, I got to know about Lithuanian art photography in general, and met Alvydas Lukys, who encouraged me to apply for a Master's degree in Photography and Media Arts at the Vilnius Art Academy, which I finished in 2016. Now, actually, I am doing another MA and conducting research on intersections of the Lithuanian and Ukrainian (Kharkiv) schools of photography in 1969-1991.
What are you working on at the moment?
Recently I got a scholarship from the Lithuanian Council for Culture to conduct a project entitled Architecture of Evidence. I will travel around Lithuania to take pictures in notorious historical places for my future work. But I will concentrate on events that are not widely known yet. For now I am actively collecting information about these places and events. The project is in its initial stage.