10 minutes with Anna Niskanen
Anna Niskanen is visual artist living and working in Helsinki. She works with photography, printmaking & bookbinding. She studied photography at the Aalto University. Anna Niskanen has lived and studied in New York and Vancouver. She is one of the founders of Kosminen artspace and namesake artist collective.
Her project Darker Weather is included in the Riga Photomonth exhibition Life After Covid? that takes place on Avotu and Asara Streets in Riga. On June 8, 7.30pm she will also join the talk (Un)Natural that will be broadcasted live on Riga Photomonth Facebook page. Darker Weather presents images of quiet moments in Australian nature, amidst a chaos after a bushfire. The works are based on photos taken early in 2020 right before the pandemic. The installation shifts into a rendition of the state of our environment and its trajectory; form responding to a generational experience and concern for this vista.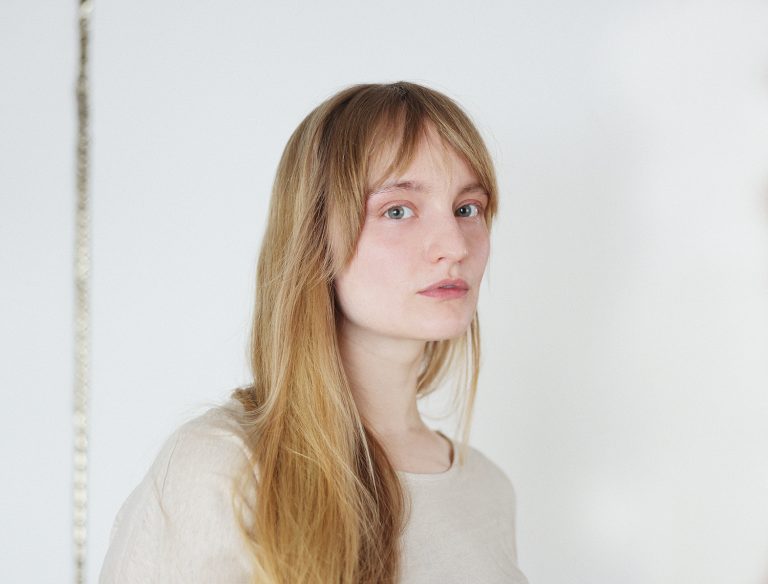 Where did you get the idea for this project?
My work presented at Riga Photomonth is a reproduction of a section of a work called Paradise, a multi-part 16-meter-long cyanotype on paper. The images are of a coastal vegetation area of tea trees on a beach in Australia, where I was traveling early last year. I happened to be in the country during the devastating bushfires and when the world found out about the spread of Coronavirus. This work is from a project that was a response to a crisis in nature and the way nature heals and protects itself.
My body work is about remembering place. Traditional methods of printmaking and photography are assimilated with natural imprints. Organic shapes and materials imitate truths about nature and climate.
Why do you use cyanotypes and other alternative printing techniques in the digital era?
Cyanotype is one of the oldest photographic processes. Light-sensitive emulsion is coated on the chosen surface, exposed in daylight and washed with water. I am interested in exploring the discourse between the historical attributes and of using the process in the contemporary art context. It holds the histories of photography, botany, architecture, and more, in just the unique and intense hue. It is forgiving in all of its working phases, and only needs sunlight and water.
Photography is ever present in what I do, even when abstracted or modified. With my works I am asking questions like: what constitutes a photograph and how should or could a photograph be presented? My method revolves around deconstructing photographs only to then reassemble the parts and put them back together. More specifically this means creating works from scratch: I take digital photographs, create collages of them and then print digital negatives. I expose them on different materials in daylight and finally finish the prints by hand. Working with my hands and the combination of digital and analog is crucial in my practice.
How artists in Finland have survived this Covid year?
The Finnish performing arts industry has been particularly harshly hit by the restrictions and the government has done very poorly in helping and supporting folks who work in the field. It is quite clear that all genres of arts and artists are extremely undervalued when it comes to political decision-making in Finland.
Interestingly there is a small shift in individuals purchasing artworks from galleries and directly from artists. This is a pleasant trend that I hope will become more common.
What will be the life after Covid? What will be the new normality?
Surely, we will retain some habits from living in isolation. Traveling will probably be one of the things that will change for good. Now that all these digital tools of communication are more familiar, I hope that community and collaboration will take new forms. I hope to see more international initiatives, changing of ideas and generally more making and thinking together.
In the last year I have learned to slow down, spend time in nature and enjoy the quiet. This is something I hope to keep as part of my routine.
What project are you working on now?
I'm working on a project called Bower. The word stands for a place in nature resembling a dreamlike nest, and also a woman's own room. I'm creating new works from my archives of photos that will eventually become a large installation of all the places I remember visiting. The idea started brewing during last year while I was staying in isolation at my cabin in the woods. The first iteration of the project will be on view at the Vaasa City Art Gallery in October.