Best of East European photography in 2021
Marketa Kinterova, editor-in-chief & director of Fotograf magazine, festival & gallery based in Prague:
For me it is definitely work by Agnieszka Sejud – in her practice she works with photography, digital and analogue collage, books and zines, video and installations. She is a member of the art duo KWAS, together with Karolina Wojtas.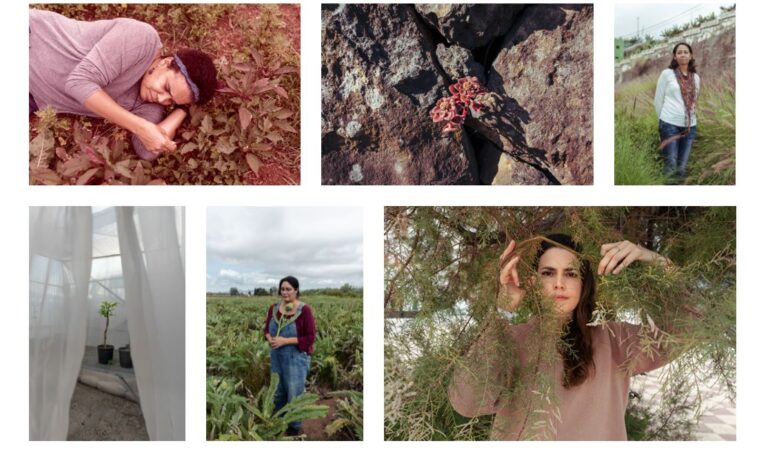 Kati Kivinen, Chief Curator at the Museum of Contemporary Art Kiasma in Helsinki, Finland:
As I have not seen so much shows abroad this year, and when trying to avoid our own projects – past or coming – this was a bit challenging this time, but I choose one artist whom I met in a portfolio review earlier this year – Masha Wysocka and her work Jardín de Naturalización (2021–ongoing).
Liza Premiyak, Managing Editor at The Calvert Journal, based on London :
In a year which saw exhibitions and biennales' return in some capacity, it might seem strange to highlight a show that didn't actually go ahead. But the Belarusian exhibition Machine is Breathing, and I am Not, a joint venture between members of Zvyano Association and SHKLO platform, cannot go unmentioned. Dedicated to the health workers of Belarus and the challenges they have faced during the Covid-19 pandemic, the show was meant to open on 30 March in Minsk but was quickly closed by authorities, with news that the organisers were detained shortly after. The show featured documentary projects — such as portraits of health professionals by Masha Svyatogor — alongside artistic responses, such as Maxim Sarychau's symbolic representation of the Covid-19 death toll in the still life series Where have all the flowers gone?.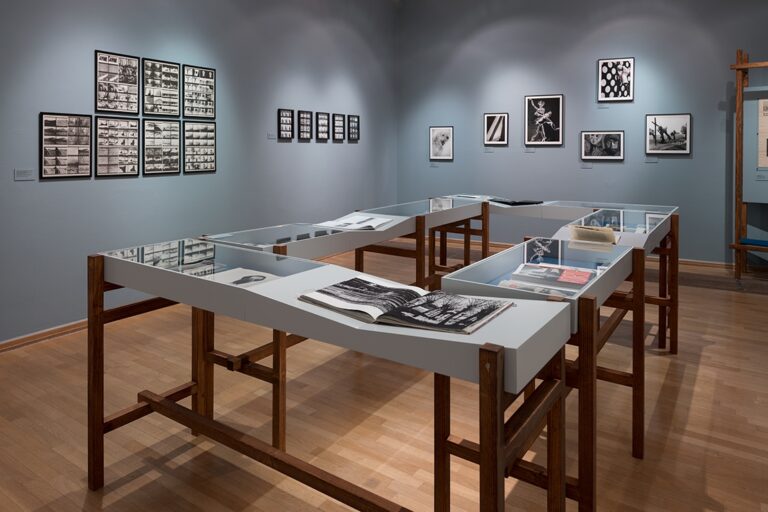 Gintaras Česonis, head of the Kaunas Photography Gallery:
The exhibition at the National Gallery of Art in Vilnius Photobloc. Central Europe in Photobooks curated by Łukasz Gorczyca and Adam Mazur was truly worth the wait. Accompanied by a publication, this project offers a new and deep insight into the visual culture and its ties with the history of the region.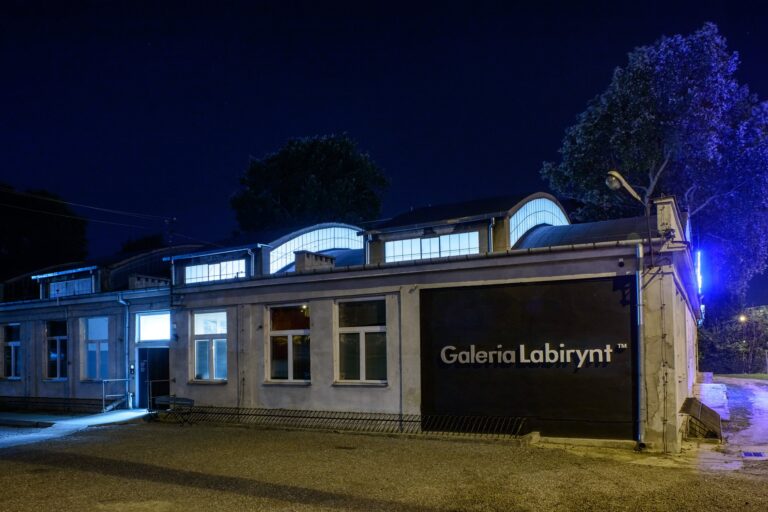 Rafal Milach, photographer:
This past year was such an intense experience that I didn't think much of photography as such but rather how it can be a useful and supporting tool of various resistance movements. In Poland alone we have witnessed major social turbulences linked with Covid-19 pandemics, women's rights, refugee crisis at the Poland-Belarus border, violation of human rights and fundaments of democracy. Most recently the reality confronted our seemingly safe photo and art bubble and we had to face censorship in public art institutions (Cricoteka in Kraków, Małopolski Ogród Sztuki Gallery in Kraków, before that National Museum of Art). Also the major art institutions have been taken over by the right wing populists (CCA Warsaw, Zachęta National Gallery of Art in Warsaw). Still there are few courageous spots on the map of Polish art institutions that are not afraid to be political and be critical towards the harsh contemporary context we live in. The Labirynt Gallery in Lublin is one of such places. The brave and relevant programme of the gallery resonates even stronger when we note the fact that the gallery is located in a very conservative environment of eastern Poland and far away from relatively liberal Warsaw.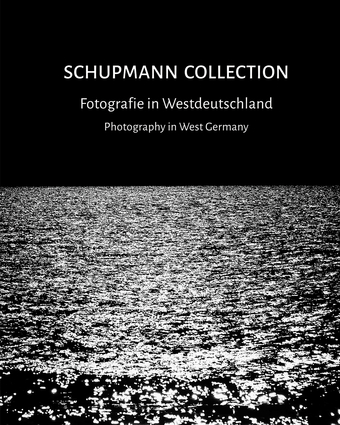 Grzegorz Jarmocewicz, Artistic Director of Białystok INTERPHOTO Festival:
Currently, the influence between the East and the West is mutual, therefore I would like to draw your attention to a publication from outside the discussed area of Eastern Europe. It is the book published for the exhibition Schupmann Collection – Photography In West Germany. It is a collection of photographs including the work of many important German photographers representing significant artistic movements in the history of European photography, such as subjective photography, staged photography, documentary photography or visualism from 1945 to 2000. The Schupmann collection makes us aware of how and thanks to which works the East European photography was developed in the post-war period.
Globalization has influenced the feeling of the disappearance of one's identity. We strive to ensure that overall prosperity is available to each of us, uncritically embracing all the role models flowing from the West. However, it causes the loss of one's individual and social – local – personality. The processes of unification standarize everything, impoverishing our personal cultural diversity. Hence, my attention was drawn to the exhibition prepared by a group of young artists representing the Lodz Film School. ID_Tentity project was created under the supervision of Hubert Humka. The exhibition was presented in 2021 in the following galleries: Małopolski Ogród Sztuki in Kraków, OT Rondo in Słupsk and Astoria Business & Leisure in Białystok.
István Virágvölgyi, curator, photo editor, secretary of the Capa Grand Prize Hungary:
Dániel Kovalovszky's photo exhibition The Set of an Infernal Play opened in the exciting space of the Hegyvidék Gallery in Budapest, Hungary. "Committed", a word that comes to mind when I think of the series Kovalovszky worked on for six years, through which we can get a glimpse into the dark underbelly of the communist dictatorship in Hungary. The images are beautiful, but not for their own sake, they have a mission. One of the most strangely harrowing images was taken at Badacsonytördemic and shows the bite mark on the mountain's silhouette that was mined by labour camp political inmates between 1949 and 1954 to provide enough basalt blocks to build roads in the capital.
The pictures of Zsófia Sivák's series Our Prices Are Shown in Forints speak to me very strongly, in which she takes us to the world of the pub, a permanent fixture of every rural settlement. She is able to show the moods and people in such a way that through her often funny or strange compositions one can still feel the acceptance of the author, that the photographer uses humour not as an end in itself, but as an interpretative filter. I also found interesting the glued wall clippings of Miss KK street artist in the streets of Budapest, in which the young artist chose photomontage as the medium of a mix of fashion + celebrity + critical gag.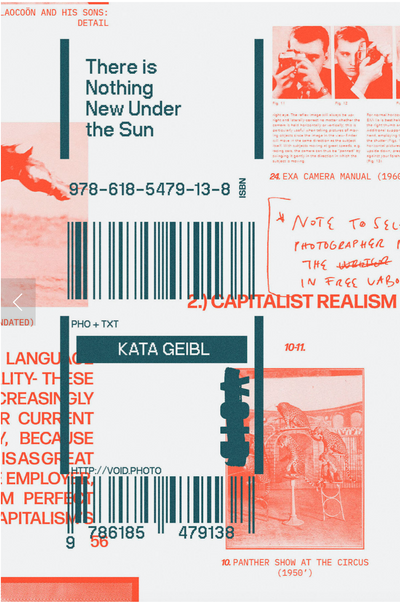 This year has seen the publication of several exciting Hungarian photography books, three of which I would like to highlight: the sometimes documentary, sometimes staged, but always perfect photographs of Kata Geibl published in the book There is Nothing New Under The Sun by Void. Dániel Szalai has been able to publish his book Novogen through crowdfunding, in which we see an example of the use of animals as tools from a strange perspective, through portraits of chickens. Andi Schmied, in a surprising way of social critique, has created a fake identity for herself to gain access to penthouse luxury apartments and presents the photos she took in her book Private Views – A High-Rise Panorama of Manhattan.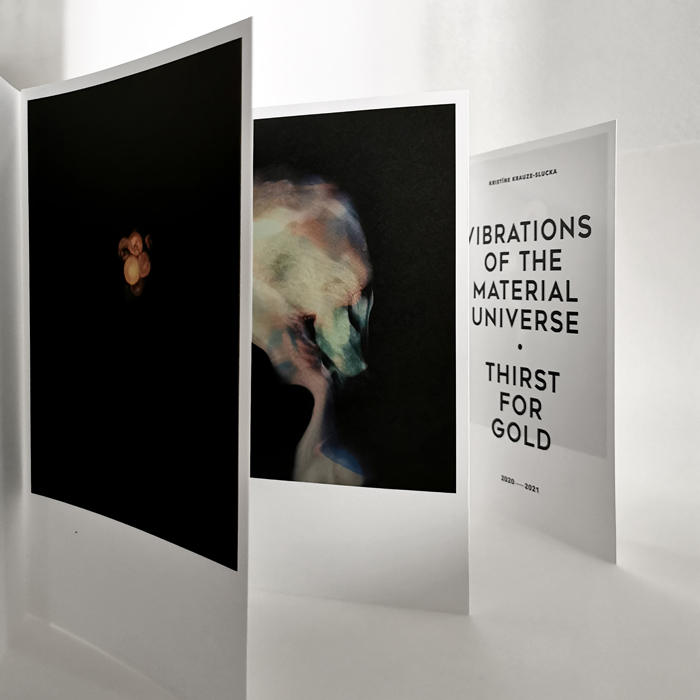 Agne Narušyte, art critic and historian:
The publishing company NoRoutine Books founded in 2014 and run by two artists, Vilma Samulionytė and Gytis Skudžinskas, deserves a mention. Only this year, they have published four books, all by not local photographers: PW 44 by Valentyn Odnoviun (Ukraine and Lithuania), Vibrations of the Material Universe. Thirst for Gold by Kristine Krauze-Slucka (Latvia), dear donald… by Anthony Hawley (USA) and CORRUPT by Quintin Teszeri (Canada). With 20 published books so far, each designed in a unique way, including hand-made elements, all that in order to create the best expression for every artist's idea in the book form, this publisher has really become an international phenomenon.
Alise Tīfentāle, art critic:
I'll remember 2021 as a year when I encountered photography more often on the internet (Instagram, numerous live-streamed conferences and roundtables, NFT marketplace etc.) than inside the white cube or even on the pages of photo books. As one memorable attempt to break the vicious circle of Zoom-ification, I'd like to mention the Riga Photomonth. Staged in the public space of a particularly unglamorous street in central Riga, the event challenged some expectations of what "contemporary photography" might look like.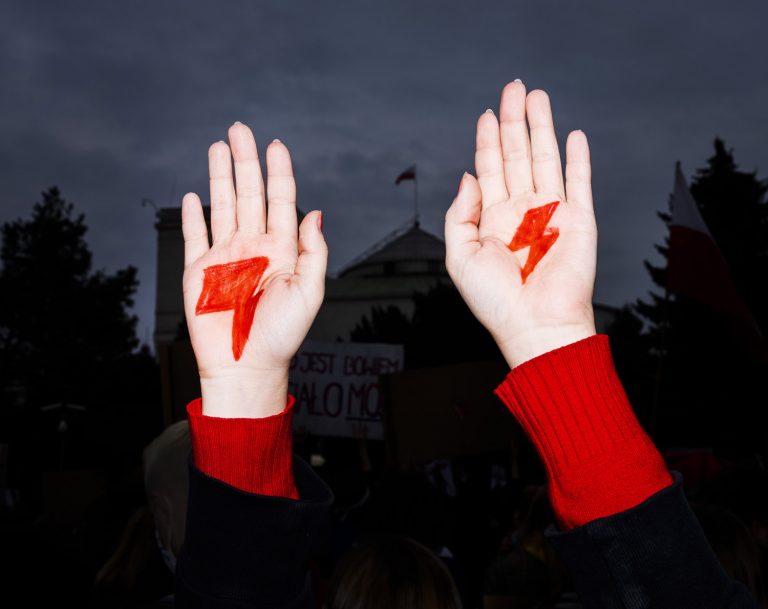 Arnis Balčus, photographer, editor of FK Magazine:
The photobook Strike by Rafal Milach, which I guess was the only photobook I bought in 2021. It's a powerful visual documentation of protests and protesters in Poland that also acts as a political statement. I support the fact that the artist is not just an observer, but has a certain position and uses his power and tools to help the world be a better place.