10 minutes with Ouriel Morgensztern
Ouriel Morgensztern was born in Paris in 1976. He graduated in film production and photography from ISTS in Paris. Later, Morgensztern spent three years in Israel to study before moving to New York in 2001, where he enrolled in the SCPS program at the NYU School of Film Production and Photography. During his time in New York, he worked with fashion photographer Stéphane Sednaoui, assisted on countless photo productions, and started showing his work.
From March 3 to May 21, the Mark Rothko Art Centre in Daugavpils will host Ouriel Morgensztern's latest exhibition, On Rothko and Soulages: The Colour of Silence. Morgensztern's encounter with the art of Mark Rothko and Pierre Soulages inspired him to create his own series of photographs that echo the artistic values of these masters.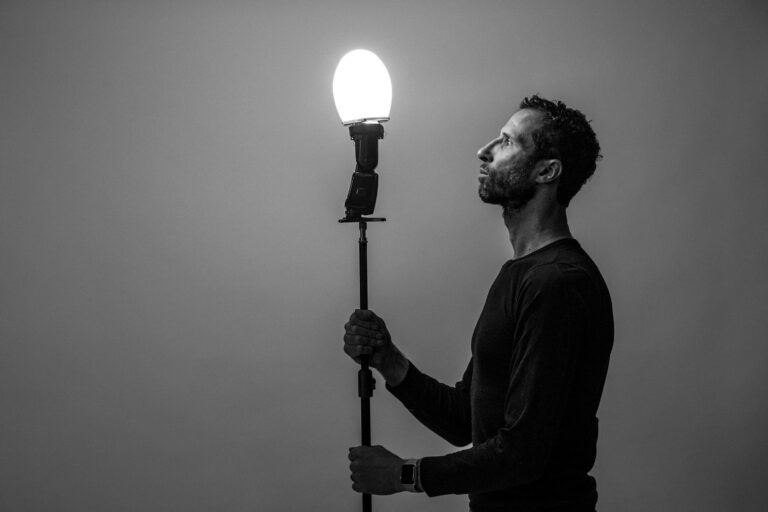 Please tell us about your project On Rothko and Soulages: The Colour of Silence!
Before I delve into the specifics of the project, I need to take a few steps back. My path to photography has been convoluted and indirect. I first started studying psychology in Paris, where I was born, but then shifted to film production with a strong emphasis on sound production. Being an avid fan of the "film noirs" of the French "nouvelle vague" as well as the master works of Jacques Tati (Trafic, Playtime), I can say that my photographic language comes from film.
I first encountered the world of Mark Rothko in 2003 while working as a sound engineer on a documentary about his life. Living in New York at the time, I was struck by the structure and composition of his works, especially Entrance To Subway (1938). I then discovered that Mark Rothko was born to a Jewish family in the same area as my grandmother (she was from a part of Lithuania that is now Belarus).
My encounter with Pierre Soulages came much later, in 2017 when I first visited the museum dedicated to his oeuvre in Rodez, France with my wife Jasmin and our children Samuel and Naomi. Rodez is located in the same area where I grew up, in rural southern France. What fascinated me about Soulages was the structure of his works as well as how he used the color black as a reflective medium. This is particularly striking in his series called Outrenoir. I believe that both Rothko and Soulages share a lot of similarities, which I tried to draw from and instill with my own touch in On Rothko and Soulages: The Color of Silence.
Finally, both Mark Rothko and Pierre Soulages knew and appreciated each other, and this became the final link in my project.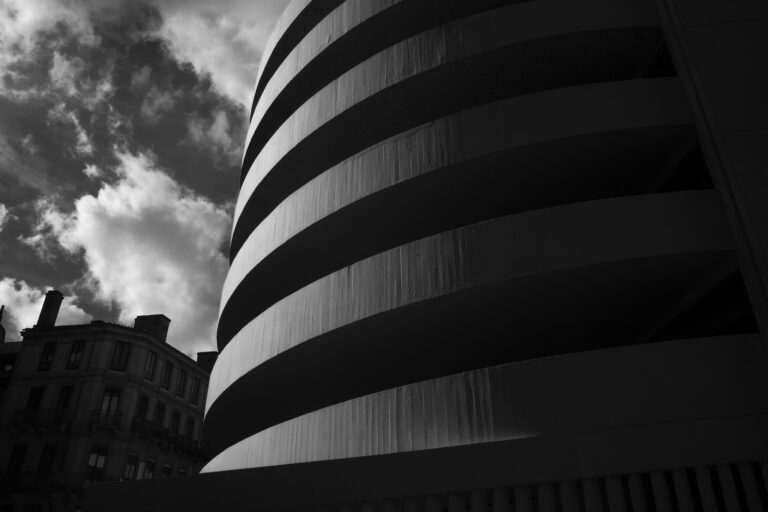 How would you describe your artistic practice?
As I mentioned earlier, I come from the film and documentary industry and I split my time between gathering stories about people, in color, and what I would call "invitations to discovery" by photographing places with little to no people – in black and white. My sole motivation, whether I am photographing people or places, is to capture and report stories.
What are your impressions of Latvia and photography in the Baltic region?
I had a few brief opportunities to walk around Riga and I almost felt at home, stumbling upon the Art Nouveau richness of the city. I wish I had had time to visit the Latvian Museum of Photography, something that I will do during my next visit, but I was impressed by the dynamism of the community when I visited the ISSP gallery in Riga.
When I went east to Daugavpils, there was a sense of déjà vu for me. Rediscovering the wooden barracks that I recognized from older family photographs and my last trip to Belarus was particularly moving.
What are the means of artistic expression that emerged in your work after you discovered the art of Rothko and Soulages?
I think it further confirmed the path that I had already taken. My approach has been driven by the structure, light, surface, and reflection of the subjects, and I found these elements to be prevalent in both the works of Rothko and Soulages.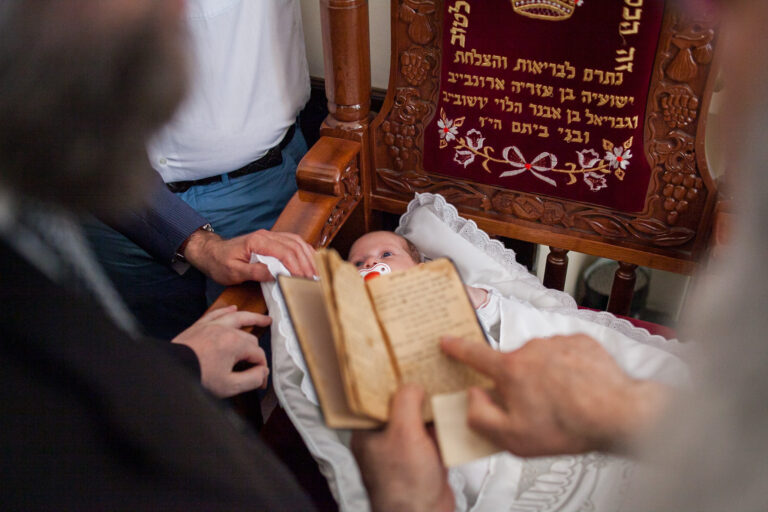 What do you find most important in photography?
My main goal is to capture and report stories, whether futile, banal or accessible subjects. My moto would be "beauty is around the corner".
What are your nearest creative plans?
I still have an exhibition called Rendez-vous in Vienna that will be shown at the Holocaust museum of Sered in Slovakia and Vienna, Austria, later this year.
My next project will evolve around the book Dora Bruder by french novelist and 2014 Nobel Prize in Literature winner Patrick Modiano. It will be a sort of walking tour between Paris and Vienna.