Riga Photomonth begins
This week marks the beginning of Riga Photomonth 2014 – a new photography festival in the Baltic Sea region, including several exhibitions, artist talks, a portfolio review, self-publishing events, film screenings and other activities. The Photomonth is a European Capital of Culture event.
Today, April 28, at 6:00 PM, Room of Love, an exhibition by Estonian artist Margit Lõhmus will open at the Latvian Centre for Contemporary Art (LCCA) Office Gallery. The intense month of May will be ushered in by the iRiga exhibition, on display at Galerija Centrs shopping mall from May 1. The photographs will reflect Riga through the eyes of its residents.
From May 2, the Latvian Museum of Photography will host an exhibition – Life and Work – by Swedish photographer Sune Jonsson (1930-2009), while from May 5 the collaborative project Neighbours by 5 Latvian photographers will be on view at public transport stops around the city.
The thematic centre of Riga Photomonth is the Viewfinders. Contemporary Baltic and Nordic Photography exhibition, at Riga Art Space from May 8 – June 5. The exhibition features the work of fifteen artists, including two Latvians – Ieva Epnere and Ivars Grāvlejs – with a focus on the search for a place in the contemporary space that surrounds us. At the same time the Intro hall of Riga Art Space will host a solo exhibition by conceptual artist Dawid (Sweden), ROST/RUST. The work – photographs created without a camera – caused great debate in 1980s Sweden, changing the idea of photography as a medium
The Portfolio Review on May 9 is an opportunity for emerging and professional photographers to showcase their work to a select group of international professionals in the field of photography. Applications to the review are still open.
From May 9-11, Self Publish Riga will take place at The Mill (Brīvības Street 33), with events including an international self-published book and book dummy contest, exhibition and talks on self-publishing, photobooks and book design.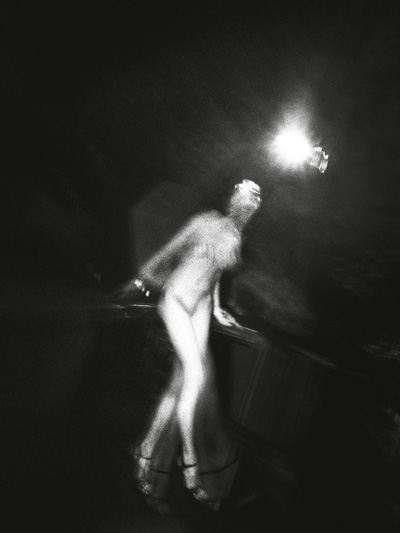 On May 14 and 16 at 6:00 PM, two internationally renowned photographers – JH Engström (Sweden) and Antoine D'Agata (France) – will give talks at the new building of the National Library of Latvia. The talks are organized in collaboration with Tête-à-Tête 2014, the Boris and Inara Teterev Foundation arts festival.
Riga Photomonth 2014 offers a number of other collaborative events and exhibitions, including a solo exhibition by Danish documentary photographer Jan Grarup at the Latvian War Museum, the Frames of America show by Mary Ellen Mark, as well as solo exhibitions by Māra Brašmane, Iveta Vaivode, Imants Gross, Aija Bley, and other events. The full programme can be found on the Riga Photomonth website.
A catalogue will also be printed and distributed together with Latvian Photography Yearbook 2014.