Books and prizes. Seen at Unseen
Unseen Amsterdam was established in 2012 and ever since has gained a reputation as a fair for young photographers. This year the fair expanded and took place all around Amsterdam until 27 September. Unseen Photo Fair in Westergasfabriek occurred as an opening event from 18 September till 20 September.
Entering the Westergasfabriek Park, Foam Young Talent Show as usually was seen and right next to it Erik Kessels curated the Embarrassment Show from a workshop of the 2nd year Swiss photo school students. As he stated, embarrassment is very important for any artist: "If you are not willing to humiliate yourself, make mistakes and downright f**k-up, you should consider working in a cubicle. It's safer there. Because as a creative, you'll be called an idiot at least once a day. That's ok."
This year a new price award in Unseen Amsterdam was announced – art commission from Meijburg & Co. Shortly after announcement of this year's winner Anouk Kruithof, I had a chance to talk with her and representative from the Meijburg & Co and Pjotr de Jong, the creative director of Foam.
Can you say something about the award – how do you feel about it and what are your next plans?
Anouk Kruithof: I feel great! Now I'll dig deep into the visual archive of this company. I'll work with their footage, which I have never seen. Maybe I will work with that photographic material as a source for a new sculpture, but it could be something completely different as well. I'll decide when I see it.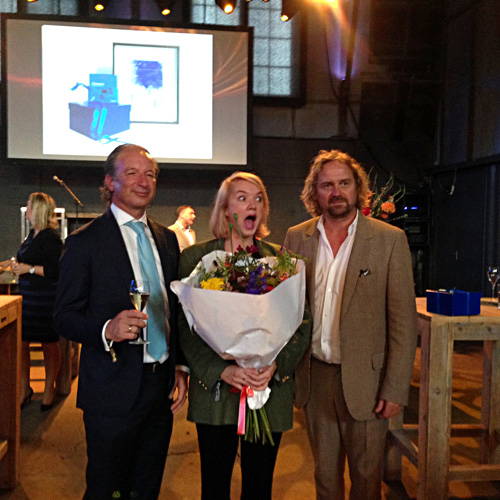 What was your interest to announce this prize?

Pjotr de Jong: Meijburg & Co was interested in working with Unseen, but they wanted to do something more than just being a sponsor, so we developed our own project. What I really like is an art commissioning – instead of art collectors there should be more art commissions, they know artists and are really collaborating with them. Art commissions would give artist a possibility to work for a longer period of time.
Anouk: I like it!
Did you announce the open call for the award?
Pjotr de Jong: No, we did it through the galleries. We asked the galleries participating at the festival to bring us in contact with young artists (the prize is for artists under 35). What you can see there is that artists are really looking for work opportunities and they want to make money. And companies like Meijburg & Co can play their role there.
How did you decide about the prize?
Meijburg & Co representative: Your role in society demands to stimulate areas that you find interesting. Finding connection and similarities between your own business and young people – most of the people we are working with are young, emerging artists. One of the key values of the firm is to help people to develop themselves personally and professionally.
***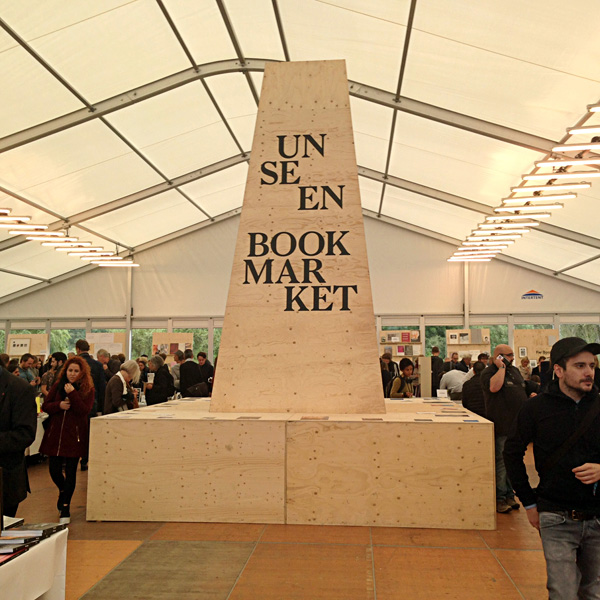 Book Dummy Award has already developed as a tradition in Unseen Amsterdam. In this year's competition almost 200 books were submitted – they should not be distributed in market before Unseen Amsterdam takes place. The international jury, this year consisting of Paul van Mameren (Managing Director, Lecturis), Simon Baker (Senior Curator of Photography, Tate), Paul Kooiker (artist) and Anna-Alix Koffi (Founder, Off the Wall), met at Unseen Amsterdam to browse the shortlisted photo book dummies between 28 selected finalists and to choose a winner. After much deliberation, the jury decided to give the 2015 Unseen Dummy Award to Yoshinori Masuda for his entry Tiger 2. Just after the jury finished the selection process I had a conversation with Paul Cooiker, one of the jury members. As the winner wasn't announced yet, we talked about the book market and self-published books as such.
Could you please tell me more about this book award? How many books were submitted?
Paul Kooiker: I think around 200 books were sent in. There was a pre-selection by Foam museum. They chose 28 finalists.
What do you think about the submitted material?
The quality of them is really high. I was really surprised, like wow! Almost every book looks like it has been already published. It is hard to find only one special book, because a lot of them are great, and they look like the ones you already have seen in the market. That is a little bit disappointing because you are looking for original work. You can't say that there are only 28 totally original books – you see some traditional books or you say "yeah, yeah, I know the story", but the quality itself was incredible, I was surprised.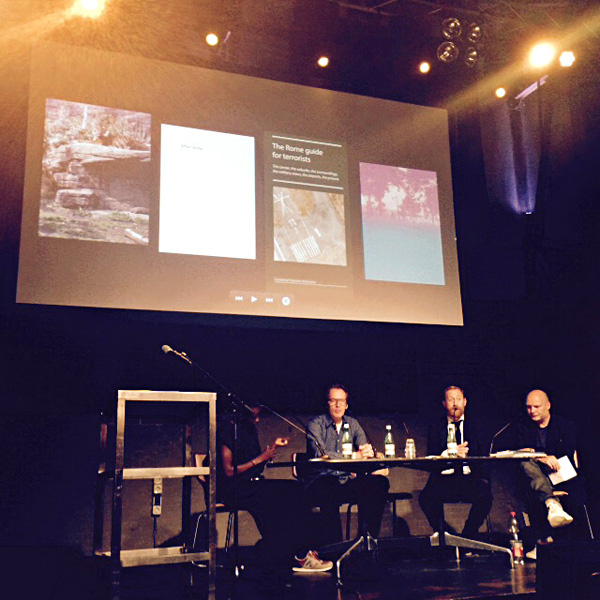 Was it easy to choose the winner?
No it was difficult, because everything was on a high level. By the end it became a question of taste, what you prefer – a more traditional or more experimental approach.
Could you elaborate which one of them dominated this year?
We didn't choose for the obvious. We just chose the one which could work perfect – it could work as a traditional one but also as a controversial project, so it comes somewhere in the middle. But at the same time it's not in the middle, it is a kind of a weird thing and it is a little bit unexpected at this point, but I can't say anything more (the conversation takes place just after the jury's decision, but before announcing the winner). But I'm happy about the whole thing and about the great jury – there was a really good communication between us, a really open and relaxed atmosphere, what is also good for the outcome.
You are producing books by yourself as well. What do you think, which direction is it taking?
There are so many books, people become more critical, they are looking for real jewels. There are a lot of collectors who want to buy books, but the level is becoming a bit higher every year. This is what we see now and by the end of the year it gives us five or ten really great books and some really interesting underground books which will always be underground, but which I like even more. In this top 10 books that I really never buy myself I'm looking for some weird, strange things. Big amount of production provides a chance to always find something interesting. At the book fairs most of the people are just looking at the books and not really buying them. It is a very weird market – very small world of book lovers and book makers. And it doesn't really connect to the art world, it is a small niche and it will always be like that, nothing is going to change. What do you think – how does it go with the book market?
Now it's becoming more open and less depending on big publishers. The self-published books are expanding, artists could make a smaller run and be more free, avoiding standard approaches. And I think there is still a potential – a couple of years ago there was a tendency that the book design started to take over the photo project itself, but now it starts to come back. The book design stays more in connection with photography, the story.
Yes, it is interesting to see the development of the small publishing houses.
They are more interesting and more open to experiment with, for example, size or material.
My latest book was published with Art Paper Editions, they are based in Belgium. They work not only with photographers, but also with artists and designers.
You are not designing your own books, are you?
No, it should be discussed with a designer. There are a lot of things to discuss, but it is always about "yes" or "no"! There should be mutual understanding and trust, when you are discussing a new project. But you should be careful and not allow the designer to take over the project, the idea is yours. Now this book market level is so high that the artist has the power and the publisher is not the one to decide. And I think that this combination between the artist, photographer, designer and publisher is good, but then again you are lucky to get that combination. But I see a lot of struggle in lives of young photographers, they are spending too much time and money just to try to find the way to publish the book, so at the end the result is just a way to please everyone. The pleasure is so important in the process of book making, it should be easy, you can't just spend years and years to find money, and maybe you just need to make another book.
For some project I'm working with I immediately feel that it could be a book.
Yes, it is this necessity and then there is a book! And it is already there.
And what I personally like is that I first make a book and after that I make an exhibition but now I changed again – I'm making an exhibition and a catalogue afterwards, but the catalogue at the same time is an artist book, but not a photo book, in a sense.
There is a difference between a catalogue and a photo book…
Yes, yes, but I never include text in my books or catalogues. Never!
Why?
For example, when I buy a book, I think it is more exciting, if I can discover it by myself. I am never going to read the text and I don't need the explanation of the book or the author's or curator's comments about the work. If it is really necessary, I would make the text separately, so that it could fall out of the book and get lost. But the title is really important! It could change the work completely, but I think any kind of explanation is terrible. When people write about the book, they make it easier for the audience to perceive the book.
***
As the Unseen Amsterdam is unfolding, many related events take place every day in the city – launchings of books, openings of exhibitions and prize awarding parties. The main focus this weekend still is on the Westerpark, which is the venue of the Fair. On the last day I was lucky to catch Klaus Kehrer, a very well-known book publisher, who now has become a gallerist.
Kehrer's Berlin Galerie was established less than a year ago, but it has already hosted eight shows. The photo gallery draws attention to various aspects, genres and history of the medium. Unseen Amsterdam Fair is the gallery's first art fair and it represents three artists: a young Polish photographer Piotr Zbierski, an Italian artist David Monteleone, who focuses on the post-soviet spaces and exhibits his series Maidan at the fair, and an American artist Jeffrey Silverthorne with his Sandwich series.
You are known as an art and photography book publisher, established around 20 years ago. Now you are changing your direction and opening a photo gallery. How did you come to this decision?
I'm not changing my direction. It is just an addition, a complementary field. And it was kind of a longstanding dream. It seems to be natural development. The work of the publisher and the work of the gallerist are not so far away from each other. To me expanding to gallery business seems to be quite logical, even if it is a very tough business as everyone knows.
How did you choose the artists to represent the gallery?
We try to figure out which ones could gain the attention here. And we took the opinions of the visitors of Unseen Amsterdam into account as well. The choice of artists also depends on how they correspond in quite a tiny space.
Your gallery is based in Berlin, but do you consider yourself as an international gallery? You are not representing German artists, at least here.
Of course, as a gallery we represent German artists, too. But the artists we took to Unseen was an international selection. Thus, we don't understand the gallery as a German gallery representing only German artists. The art world is international and it would be unwise to focus only on the German artists or the German market. In the publishing business we are working on an international level as well, so it seems logical to do the same in the gallery work. And to focus on international reputation means to represent German and international artists at the same time.
What were your expectations from this fair, as you are participating for the first time?
There were no real expectations but I was very curious about what was going on at this fair. For me it's interesting to learn how people react to the represented works and how to deal with the potential buyers in the fair. Unseen Amsterdam was a place to start with. It is a European fair on a European level. Therefore it seems the right fair to get an idea on what is going on.
Are you satisfied with results of the fair (as it is the last day of it)?
Yes, there was a big interest about the works that we showed. And very interesting contacts with institutions that we didn't have yet. So for me this was a successful fair.
What are your plans for the future?
I understand the gallery as a startup gallery, even if there is some background of the publishing house. For the first years it takes a lot of patience to gain experience, but we will take part in fairs next year as well. The idea is that the gallery will become recognizable in a very short time.
I saw a lot of people approaching you – do they still see you as a publisher or more as a gallerist now?
It is an interesting question. Indeed, people start to get in touch with another focus, previously it was always about books, but still at the booth of Unseen Amsterdam some people were approaching me with book projects – even if that might not be the right time and thing to do. And others approached me with projects regarding the representation of the gallery. We try not to spend time looking at the projects as the focus is informing about and selling the works of the represented artists at the fair.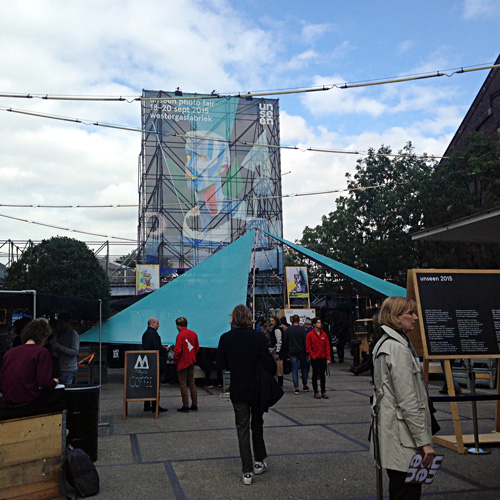 Are you still working close with the publishing house?
The gallery and the publishing house, of course, are connected. But not every artist of the gallery has made a book with Kehrer.
When you see a good book project, do you start thinking about the gallery?
You can't avoid that. Sometimes you see the project as a book but you start to think that it also could be a good idea to represent this artist in the gallery. The gallery from the beginning was aiming to be independent from the publishing house. So, for instance, if we are interested in the work of the artist, we accept that they work with another publisher or even don't have a book yet, if it is a young artist.