Interview with Marina Paulenka
This September, Organ Vida – a yearly international photography festival taking place in Zagreb, Croatia – will happen for the ninth time. The festival is amongst the biggest photography events in the Balkans, including exhibitions, workshops, artist talks, portfolio reviews and much more.
As part of the Self Publish Riga programme during this year's Riga Photomonth, Marina Paulenka, the director of Organ Vida, curated a collection of photobooks from the Balkans. FK spoke to Marina about the photography scene in the region, as well the upcoming edition of the festival.
Organ Vida started in 2008 – tell me a bit more about it. Where did the idea come from?
We started from zero – at that time in Croatia there were no events related to contemporary photography. There were some exhibitions by Croatian "old masters", not much from abroad and some small attempts by the galleries, but nothing else. That was the time when Facebook and other social media became popular, and we were posting lots of photographs online. At one point we said, all right, let's exhibit the young generation of photographers. After having organised small exhibitions of emerging Croatian photographers, we got really good feedback. We were doing more and more, when at one point we decided to have a festival with exhibitions, talks, and workshops. That was also the time when the first people graduated from the newly established photography programme at the Academy of Dramatic Art. For the first three years the festival hosted only local artists, and then we turned international. We were pioneers, so it was difficult, but thanks to our excellent team we have achieved a remarkable thing. We are very proud of where we are today.
Where does the name of the festival come from?
We didn't want to give it a usual name deriving from photography practice or theory, like "Focus" or something like that. We were thinking out of the box. Organ Vida means "organ of sight", but we never translate it. You look upon things with your eyes – it's the main tool for the brain to get to know and see the world. It applies to all visual arts, but of course especially to photography.
The event has grown very large – last year it hosted 10 000 visitors! Yet, your team is still very young.
Yes, actually, I started when I was 22. We were really, really young – like, babies! I started it with my friends, so in the beginning it was all volunteer work. In Croatia there isn't a lot of state support for the arts, but we were thinking that either we just sit and think about the fact that nothing is happening, and that everything is better abroad, or we actually do something. So, we decided to do something. Young people still come to work with us now, and even though the team changes over time, at the moment it's very good.
What are your biggest challenges in organising the festival?
We always have a lot of ideas, but there is always the question of funding. We're not aiming to make it bigger than it was last year, so that we can still produce it in the most high quality possible, and so that the programme remains humane – that there are not too many events and visitors can see everything.
There are no institutions dealing exclusively with contemporary photography in Croatia so our main aim for the next couple of years is to establish this sort of centre – a space to work in.
Otherwise, we always want to improve the programme and to talk about important issues that are relevant in the world, and how social and political events influence our lives.
How do you think photography in Croatia has changed during this time?
It has changed, and there is more happening, especially with the younger generation. The photography scene in Croatia is not big, but now we are working on showing local artists abroad. At the moment we've created a photography platform, but the next step is to form better connections within the region and to present what's happening here elsewhere in Europe, like we did just now during Self Publish Riga with the collection of books from the Balkans.
Often photographers lack the funds necessary to develop their art, and that's why this year we created the first photography award in Croatia – the Marina Viculin Award – and it has a money prize. The winner receives funding and mentorship over the course of one year, which is concluded by a solo exhibition, a catalogue and maybe a book. This is a way for photographers to get money for their necessary travels, research and shooting. In my opinion, that is the most important thing, and I think it will have an impact in the future.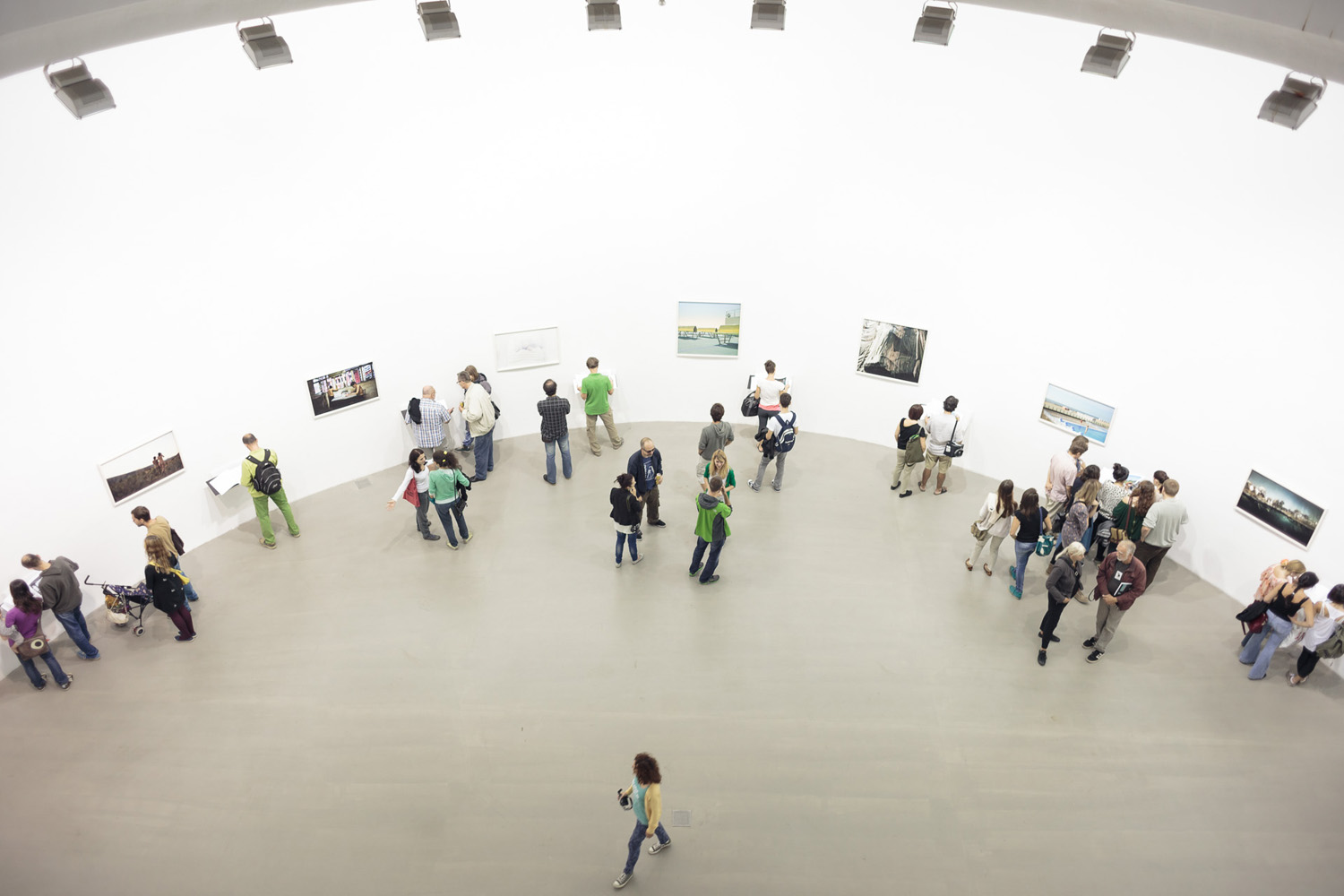 As you already mentioned, you curated a book collection from the Balkans, which was exhibited during Self Publish Riga this year. Can you name some highlights from the selection?
I brought around 30 books, and I've met all of the artists and know their stories. There are many great books, but, of course, YU & Me by Bojan Radovič is very good. During my talk I also spoke about Dragana Jurišić's YU: The Lost Country, a book that is now sold out. Both of these works are about a similar topic but are very different in their approaches. Also, SIV-TIME CAPSULE by Dušan Djordjevic is really nice and it was shortlisted for the Kassel Dummy Award last year.
We're also seeing the first attempts in publishing in Croatia, from self-published books to works published by some galleries. For example, Petra Mrša comes from the young generation of photographers – recent graduates of the Academy – and her book Rehearsing Family was published by three publishers/galleries where she had her show. There is more happening with photobooks also in the other Balkan countries, but it is all just starting. Very often the problem is also that artists don't have the money to invest in publishing a book. At the moment, the Slovenians are the regional leaders when it comes to publishing.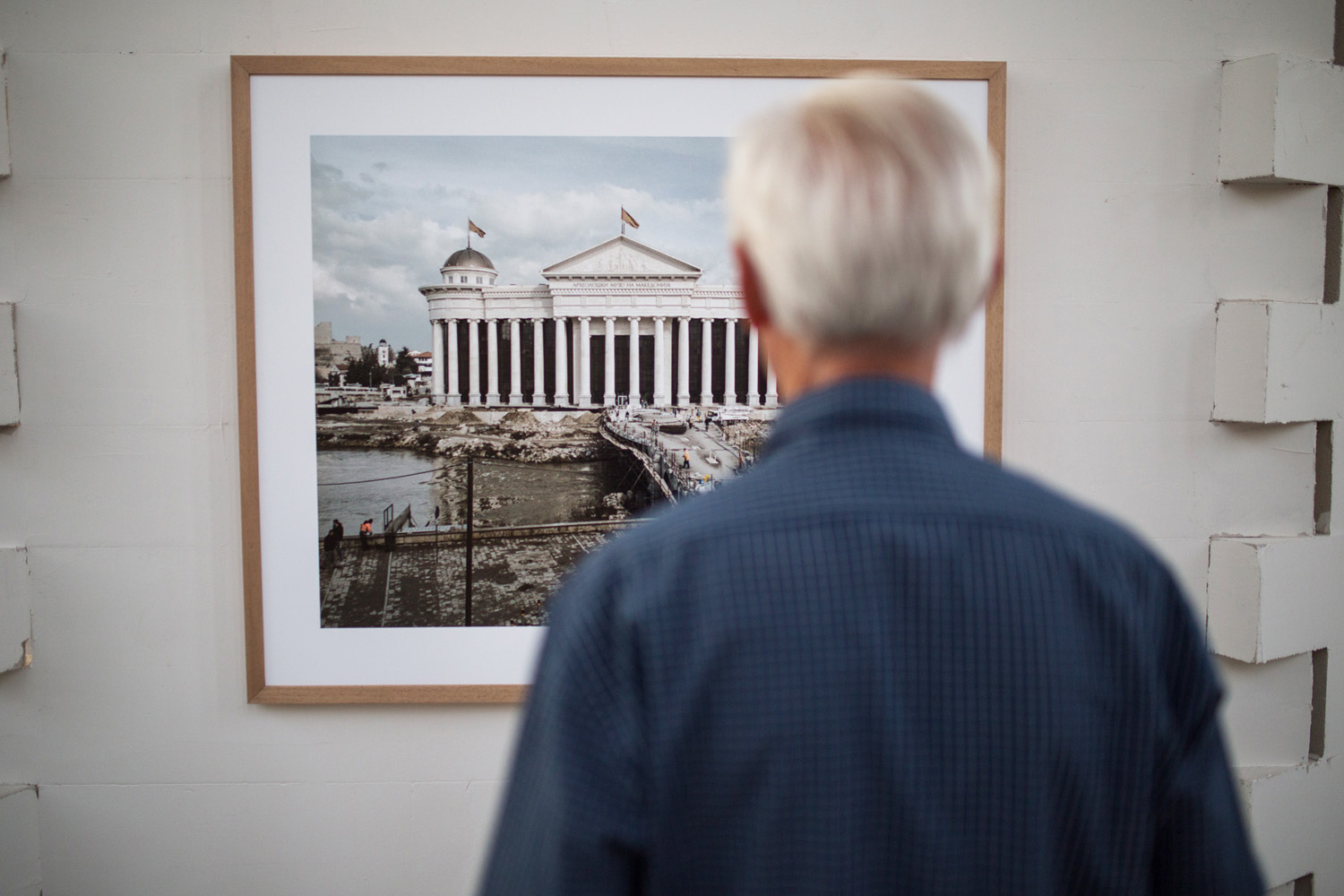 Tell me what is going to happen this year at Organ Vida?
The festival will be on for two weeks, but the opening weekend is four days – from 6 to 10 September. We will have the main exhibition New Citizens in the Museum of the Contemporary Arts Zagreb – it corresponds to the main theme of the festival, and consists of the entries to our open call. The jury of the contest – Pieter Hugo, Dana Lixenberg, Cristina de Middel, Katrin Koenning, Leila Topić and Sean O'Hagan will come to Zagreb during that time. I think it's going to be a great selection of photographers, but we still don't know the names.
We will also host exhibitions by Pieter Hugo, Dragana Jurišić, Katrin Koenning, Anouk Kruithof, Christina de Middel, and many other smaller ones. We'll also have photobooks from Kassel, a conference Beyond the Documentary with invited speakers and David Bate as the keynote speaker, as well as presentations selected from our open-call. There will be many other artist talks, workshops, projections and parties. We'll officially announce the programme in June, so that's when you should check out our website.