Tallinn Photomonth is coming! Interview with Laura Toots
The fifth Tallinn Photomonth takes place from 6 September to 3 November. Included in the main programme are three international group exhibitions at different art institutions in Tallinn, a film programme and a contemporary art fair. In a regional context, Tallinn Photomonth has always stood out with exhibitions dominated by video, installations, multimedia projects rather than two-dimensional photographs with a clear narrative. The organizers have even considered abandoning the word "Photomonth" in the title, but changed their minds because almost everything is photographic these days. We invited its artistic director Laura Toots to tell us about what's coming up and what to expect at this year's Tallinn Photomonth.
What will be the highlights of this year's Tallinn Photomonth?
The point of departure for the Tallinn Photomonth contemporary art biennial in broader terms is recent developments in culture mediated by cameras. This year's biennial provides opportunities for exploring themes like anxiety and adaptation in the contemporary world, interrelations between ownership, belonging and responsibility and recent developments in lens-based culture.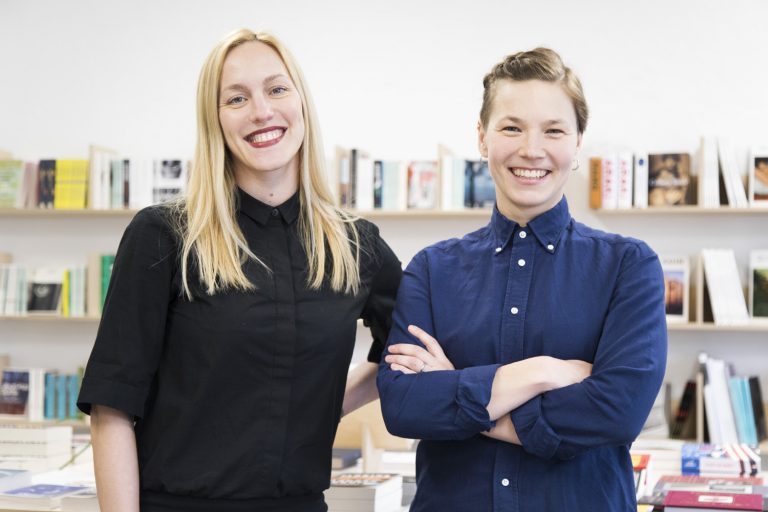 The 2019 edition introduces three international group exhibitions in three different venues. The first exhibition When You Say We Belong To The Light We Belong To The Thunder opens at the Contemporary Art Museum of Estonia (EKKM) on 6 September, dealing with the question of how psychological reactions to climate chaos are influencing real-life politics. The display proposes an imaginary study of the notions of "owning" and "belonging" in relation to soil. Our second exhibition Mercury, taking place at Tallinn Art Hall, explores how photography has transformed itself from a physical object into a mere reference point. It considers how we look at the world around us, and how we view history and our material world through the lens of technological development. The biennial's third exhibition Let the Field of Your Attention… Soften and Spread Out is simultaneously the opening exhibition of Kai Art Center. This show considers the creative arts through an emphasis on receptivity to our bodies and surroundings. Amid crisis, like that of the collapse of ecosystems caused by human activity, we may gather around stories of recovery.
The main programme also includes a series of artist film screenings Life After at cinema Sõprus and an art fair Foto Tallinn dedicated to showcasing contemporary photographic art. As part of the main programme, we consider all these 5 events must-sees. All of them get special attention and programming during the biennial's Professional Week, during September 24-29, so we would recommend visiting Tallinn during that week. Taking place for the second time, Professional Week comprises a series of versatile events like artist talks, special tours, presentations, film screenings, etc. and offers plenty of networking possibilities for professionals.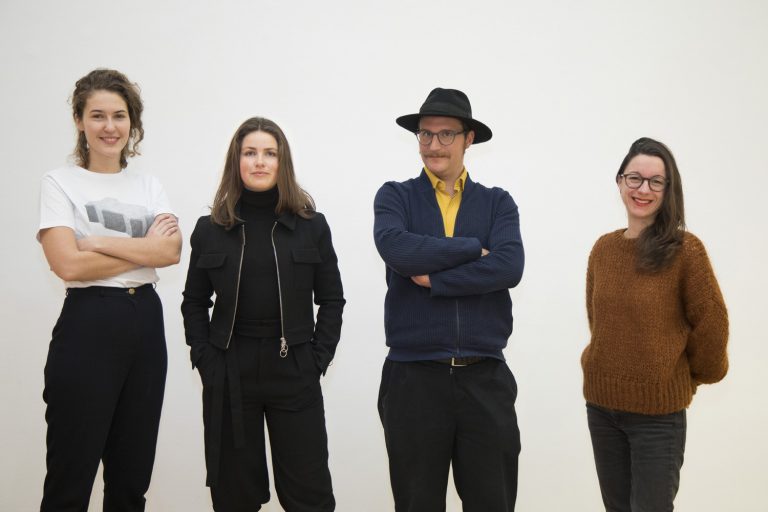 What are your expectations regarding bringing in foreign curators?
Since its inception Tallinn Photomonth has always worked with international curators and artists to bring in a multiplicity of perspectives on so many different (both broad and narrow) topics: on exhibition-making, struggles in everyday life and work, the interactions between the media and people, developments in art and society, etc.
The central international exhibition by a guest curator has been one of the pillars of the biennial throughout its existence. This year we have three such exhibitions – at EKKM, curated by Heidi Ballet; Tallinn Art Hall, curated by Post Brothers; and Kai Art Center, curated by Hanna Laura Kaljo.
The biennial's goal is to spark discussion between Estonian and international arts professionals and to develop opportunities for collaboration. When we invite foreign curators we encourage them to work closely with Estonian artists and collaborate with other art professionals so that they can get to know the field they're working in and with. Not only do we hope for a great working experience during the biennial, but also long-lasting and fruitful discussions and collaborations across borders.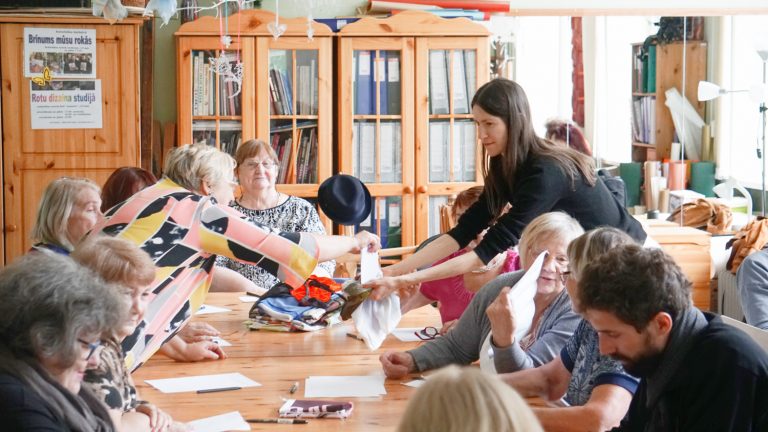 How is the biennial changing compared to previous editions?
When we started with the whole endeavor in 2016 we were triggered by the Photomonth's legacy and status, but at the same by the realisation that there were no specific guidelines to follow.
Logistically and structurally they are similar – the main programme consists of bigger international exhibitions, supported by an additional programme of smaller shows and the public programming covering most of the biennial's exibitions. In 2017 we also used smaller spaces that are usually not used for exhibiting – the back space of a book shop, basement of a performance venue, etc. The two main shows were complemented by a gallery programme consisting of 20 exhibitions in various venues and pop-ups and a series of three screenings of artist's films.
Tallinn Photomonth has previously also incorporated a satellite town into its programme – Tartu in 2013 and 2015 and the border-town Narva in 2017. This year we were very clear about skipping the satellite town, bringing the emphasis on Tallinn itself.
On the other hand many of the ideas we set up in 2017, like initiating the Professional Week or incorporating an artist film screenings into the programme, we wanted to keep for this year as well. As we mentioned before, this time we only wanted to concentrate on three main exhibitions at our partner venues. With this we aim to be more compact in order to have thorough discussions with artists and curators, as well as collaborate more closely with the institutions we work with.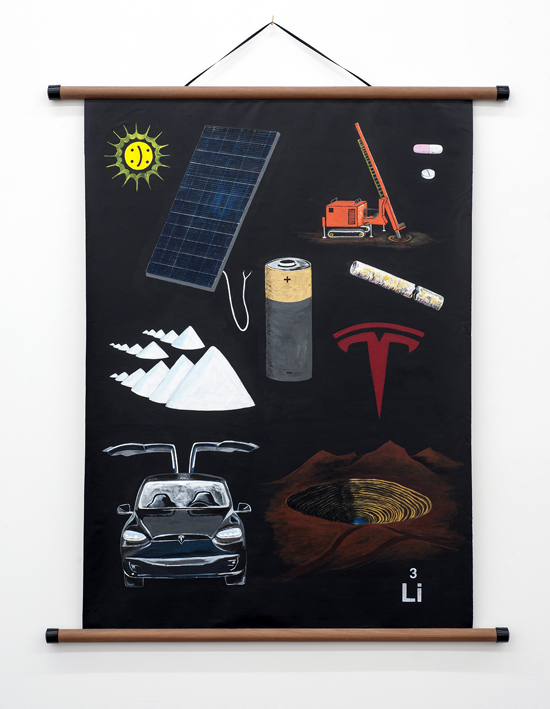 With every new edition – what gets harder and what – easier for you?
This is the second time we are running the biennial together. Figuring out the conceptual and formal changes of the biennial is both an enjoyable and constructive process. But it would be hard to imagine working with the biennial for many more editions and still finding all of its aspects interesting and continuously providing value or new expertise. The easier it gets, the less interesting it becomes.
Even though the overall organisational part gets more fluent with every year, we're still facing the fact that with every iteration the Photomonth has to be built from scratch: new team, new office, new funding, venues and partners. It is an exciting challenge but at one point we cannot call it sustainable anymore.
The most valuable, likewise "difficult" aspect of the biennial is its social side. Although our main programme consists mainly of exhibitions at institutions we know well and the main parts of exhibition-making are quite predictable, it's really the different characters of the artists and the curators that makes the work so interesting – navigating through and learning so much from the different curatorial and artistic backgrounds, experiences and expectations.
Do you plan to drop the name "Photomonth" from the title or add more photography?
We have decided to keep "Photomonth" in the title and to continuously use "contemporary art biennial" next to it. The title introduces the legacy of the biennial and the hesitations we have had regarding the name rather nicely. The members of the biennial's founding body Foku (Union of Photography Artists) have always incorporated film, video, sculpture and spatial interventions into their works. Since the first edition of the biennial in 2011, the artists and curators behind it have felt the need to broaden the boundaries and rules of photographic art. The necessity to think more broadly about the term "photography" has become more inevitable in the world we live in, which is mediated by screens and cameras. We are intrigued by the fact that in the relationship between contemporary art and photography one doesn't rule out the other, but on the contrary, everything around us is photography-like.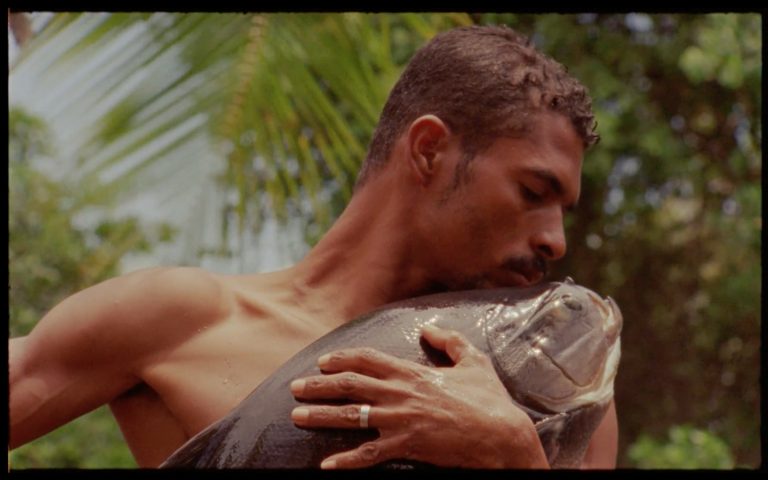 This time you have a large satellite programme. Did you have a lot of applications from the open call or/and did institutions have to be encouraged to take part?
As our main programme this year is more focused on collaboration with core contemporary art institutions in Tallinn, the satellite programme highlights other collectives, artists, curators and cultural producers and their exhibition projects, public artworks and various events all over Tallinn. We did encourage some of our partners to apply, but all the projects were received through the open call. From 40 applications the jury of 5 selected 18 proposals to be featured in the biennial's satellite programme. The diverse programme spans 2 months and includes eight solo and three group exhibitions, four public artworks, a book launch, and two artist talks, one of which includes portfolio reviews.