Monica Allende: Photography, who is it for?
Monica Allende is an independent curator, creative producer, consultant, and educator. She was previously the artistic director of Getxophoto International Image Festival in Bilboa, Spain, where she also grew up. Previously she was the director of FORMAT17 International Photography Festival and the photo editor at The Sunday Times Magazine, where she launched the award-winning photography section Spectrum. She has been also a visiting lecturer at the London College of Communication.
For the past two editions Monica is the Artistic Director of Landskrona Foto Festival in Sweden that this year runs from 2-18 September.
What will be the highlights of this year's Landskrona Foto Festival?
There are many highlights in this year's festival programme. From artist Haley Morris Cafiero exhibiting at Landskrona Museum, work on discrimination, cyberbullying, and exclusion, drawing from her own experience. She uses eye-tracking technology and reenactments in her latest work premiering at the festival, to Tarrah Krajnak's reinterpretation of Weston's photography series using herself as the muse and questioning the role of the black body in photography's history of visual representation. And artists Sofia Karim, Hoda Afshar, Anita Khemka & Imran Kokiloo reflect on social justice topics in Khasmir, Australia and, Bangladesh and India. Carolina Aguero explores gender identity in small communities in her native Chile. And photographers Davide Monteleone, Lin & Chow, and Philip Blenkinsop explore global socio-economic and climate change topics from bush fires in Australia to China's infrastructure construction and global poverty.
The programme aims to reflect on relatable issues in today's world, hoping to engage a broad audience and trigger debate.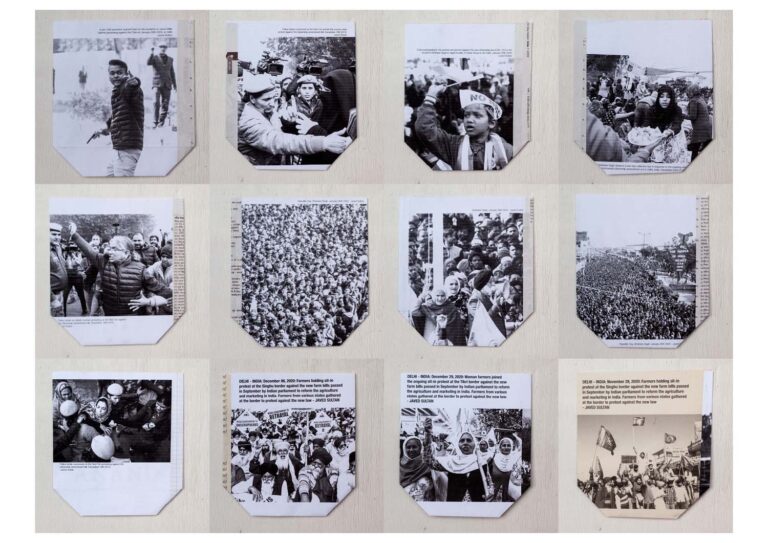 You are the Artistic Director of Landskrona Foto Festival for the second time. How the festival has envolved in the past years?
Due to the pandemic, the 2020 festival edition had to completely adapt and transform how it engaged with audiences unable to travel. On the one hand, online engagement became more prominent, and there was a specific focus on local outreach through the publication of a local newspaper supplement communicating and strengthening the connection with the regional population. It also allowed us space for experimentation with sustainable materials and structures, which would have been difficult to do while hosting a complete programme. It was a learning curve, and the festival has emerged more robust with more precise goals and identity, focusing on sustainability and the purpose of serving the local community while remaining engaging to professional practitioners.
Where do you see Landskrona on the photo festival map?
Landskrona Foto is the best-known photography festival in Scandinavia, offering an entry point for European and international colleagues into the professional photography landscape in the region.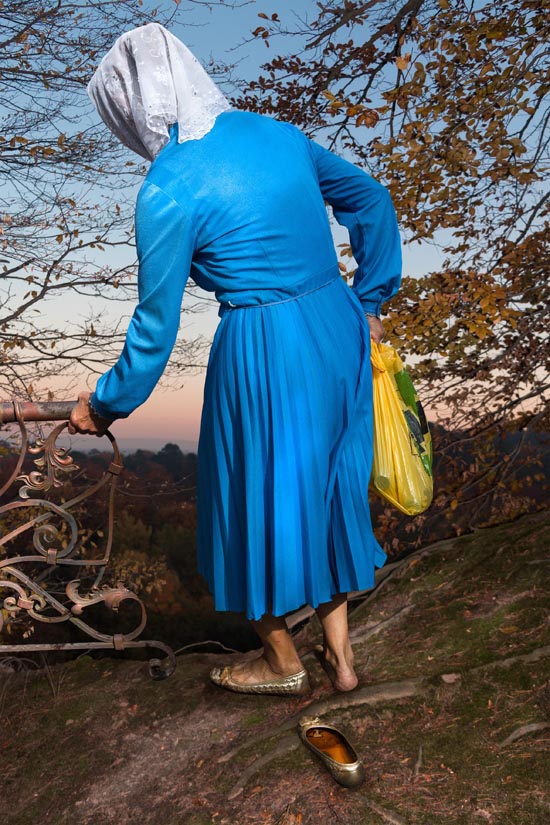 What is the biggest challenge for photo festivals to survive now?
One of the biggest challenges photography festivals face is public funding commitment. Audiences' habitual preferences are changing, but surveys show that people still favour physical experiences over digital engagement in culture and art. We enjoy immersive experiences and being present. But we must have resources to continue delivering the quality, research and thought process required to create meaningful content, not just a visual spectacle.
What do you think are latest trends in photography and how Swedish (or Nordic) photography is fitting in?
It depends on the context photography is framed. Are we considering it an art form of a visual narrative tool? Thematically we are seeing a reflective moment around the history of photography and its legacy. BLM and MeToo movements raised issues related to race, post-colonialism and gender identity, which have questioned the role of the medium in the last century. There are also topics related to mental health emerging post-pandemic. We live in a digitally interconnected world, so these issues appear in photography practices across different regions.