Landskrona Festival: Intimate and packed with quality
On 20 August in the Swedish town of Landskrona the annual international photo festival will take place. This year the two key guest artists are two classics – American photographer Duane Michals and Ukrainian photographer Boris Mikhailov. Previously, too, the festival was popular by attracting world-known photographers such as Nan Goldin, Daido Moriyama, Rinko Kawauchi. Besides, most of these stars were present at the festival, too.
The theme of the festival this year is fiction. "The question of documentary versus fiction (and vice versa) is more topical than ever. And inexhaustible. This will be a clear starting point for our work. Jean-Luc Godard's classical quotation sums up the direction of the 2015 festival: 'If you want to make a documentary you should automatically go to the fiction, and if you want to nourish your fiction you have to come back to reality'," says the creative director of the festival Thomas H Johnsson, who for two years in a row has been working on the programme of the festival together with photographer and curator JH Engström.
If previously the festival ran for three days, this year the programme is extended and will run for ten days. On 20 August the festival will be opened, and on 21 August seminar on the changes in image will be held. Among speakers there will be representatives from Aperture, Le Bal, Magun Photos, the moderator will be Marc Prüst. On 22 August portfolio review will take place with the participation of curators of international photo festivals and galleries and on 23 August book dummy show will be organized, when dummies will be evaluated in front of the audience by Erik Kessels, Anna Eriksson from Art and Theory Publishing and Matilda Plöjel from Sailor Press. Public lectures by artists and other events are also on the agenda.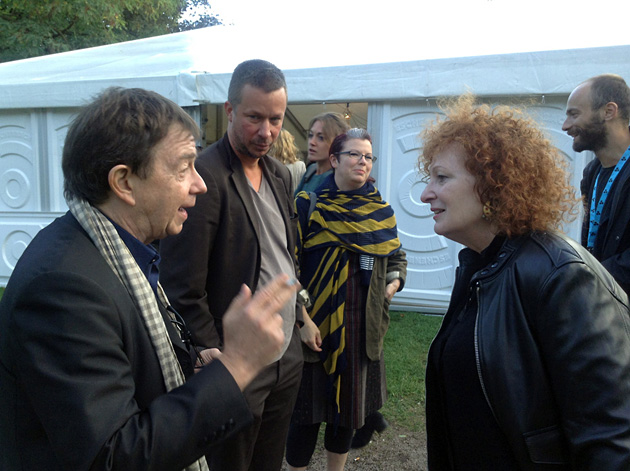 We invited JH Engström for a short interview about the photo festival.
There are hundreds of photo festivals in Europe. What makes Landskrona festival special?
It's a very tight festival. Intimate and packed with quality.
How has the festival changed over the past 3 years?
Everything has to change. The festival is now, already after only three years, a reference in Scandinavia. How it will change in the future, we'll have to wait and see and that is exciting!
What has been the biggest challenge for you as a curator of the festival?
To me the biggest challenge is when I'm doing my artistic work to follow my intuition and also to have the courage to take risks.
What are the highlights of this year's Landskrona photo festival?
I prefer not to highlight any specific artist. It's tight and the different exhibitions hopefully communicate in a dynamic way to create a bigger picture.