Tallinn Photomonth has started
Along with opening exhibition Prosu(u)mer curated by David Raymond Conroy at the Estonian Museum of Contemporary Art (EKKM) the third Tallinn Photomonth has been launched. The key programme of the festival consists of five shows, two of which will take place at Tartu. Most of the shows will be opened this week, whereas the exhibition on contemporary Estonian photography at the Tartu Art Museum will be launched only at the end of November. The central events of the Photomonth will take place from 2 to 4 October, when the annual Photographic Art Fair of Estonia will take place. The audiences will be able to attend public lectures and take part in an educational programme. In the framework of the fair, the exhibition of Baltic photobooks will be organised, where Latvian part will be curated by Riga Photomonth. The works by Latvian photographers such as Andrejs Grants, Inta Ruka and Gvido Kajons will be exhibited at show Cool Water, which will take place at the Tallinn Art Hall.
Artistic Director of Tallinn Photomonth is Kristel Raesaar, whom we asked to tell us a bit more about the Photomonth.
What are the highlights of this year's Tallinn Photomonth?
I hate to sound like a waiter who is asked for recommendations and says "everything is good", but definitely all the shows in the main programme – the first ones to open are Prosu(u)mer, an international exhibition curated by David Raymond Conroy at EKKM; and Cool Water. The latter is an exhibition curated by Tanja Muravskaja that offers a fascinating look into the developments in art photography in the three Baltic states during the huge cultural, political and economic changes that took place in the 90s.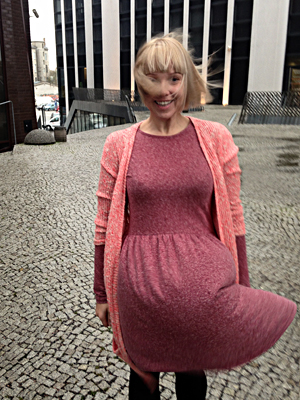 The Photographic Art Fair that takes place from 2 to 4 October is worth visiting to get a feel of what is relevant in photographic art now – the majority of works have been completed within the past year. Of course, it is also the only art fair in Estonia, so for anyone interested in starting or developing a collection it is a must.
The exhibitions are accompanied by a range of public events that help open up the shows' themes. Some lectures and guided tours will be held in English. For example, as part of the public programme of Prosu(u)mer, currently open for booking is Tonu Pekk's performative lecture No Blueberry Soup for Men in Briko. The lecture will playfully explore role-play and exploitation in the world of amateur sports. This is characteristic of our programme in general, we look at photography and contemporary art in a wider political and economic context.
You are very often collaborating with British curators. Why British?
Well, I used to live in London, so I guess that influences my personal cultural consciousness and that's where some of my contacts are. But to be honest, Tallinn Photomonth has invited curators and artists from all over: in 2011, the main show was curated by Adam Budak who was born in Poland but works across the USA and Europe. Niekolaas Lekkerkerk, the curator of our international show in 2013 is Dutch. David Raymond Conroy is, indeed, British but in fact he has just recently moved to Brussels.
Apart from that, as for my personal experience, perhaps it feels like in the UK artists tend to be more politically engaged – however sincere or cynical, critical or complicit, contemporary art there is inherently political, whereas maybe in the Nordic and the Baltic countries it is not necessarily so – many artists prefer to shy away from current affairs. But of course just like all generalisations this is a totally simplistic and subjective observation.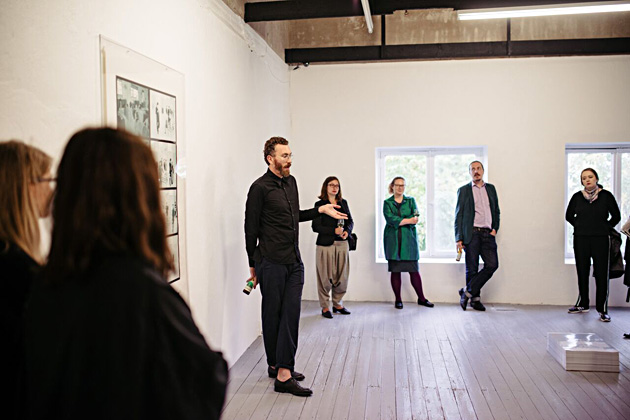 How has Tallinn Photomonth changed since it started?
Tallinn Photomonth was started by a group of artists and the artistic leader of the first iteration was Marge Monko. She was a great mentor and support to me and I've tried to live up to the legacy as well as the expectations of other founders and members of the Union of Photographic Artists (Foku). As for the second and third iteration of photomonth, we've thought a lot about the why and the what. We are not so much interested in "celebrating great photography". Whilst taking lens-based practices as a starting point, we feel its more interesting to look at contemporary art beyond the limits of one medium and also try and draw unexpected connections with vernacular culture. I mean, cameras and photographic images have totally saturated our lives and are shaping our reality – it seems impossible to treat "photographic art" as something insulated, separate.
Oh, and when I say we, I mean Photomonth's team which is kind of fluid. None of us have written contracts, but besides the curators of the exhibitions I work most closely with Helen Melesk and Reimo Võsa-Tangsoo – the members of the board of Foku, and with Kadri Laas – project manager of the Estonian Contemporary Art Development Center. But there are many other people whose contribution makes it all possible.
Tell us a bit about your own background with photography and how did you get involved in Photomonth?
I have studied photography at IDEP in Barcelona and then at the LCC (University of the Arts London). Currently I'm enrolled on the Fine Art MA course at the Estonian Academy of Arts.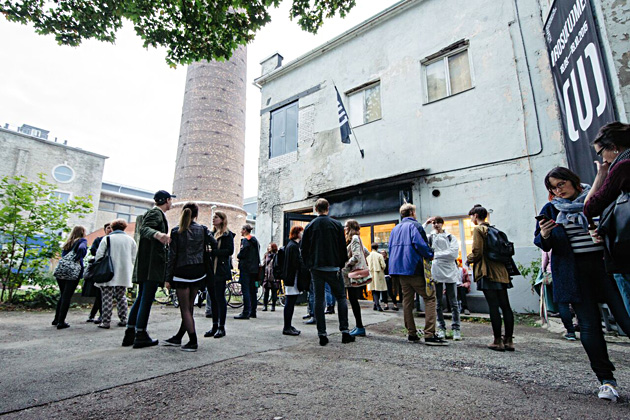 I moved back to Tallinn in 2012 – the first Tallinn Photomonth had been successfully wrapped up but also the people behind it felt quite burnt out and wanted to carry on with their own art practices. To me it seemed like a valuable thing to develop and take on – it has been incredibly interesting and an amazing learning curve. But I also feel that the next biennial in 2017 needs a new artistic leader – the most interesting things happen when you're working out of your comfort zone. Not that an artist led festival can ever be too comfortable in the current neoliberal climate.
In what way Tallinn Photomonth has changed the photography scene in Estonia?
That's not for the organisers to assess, but I hope that it has enlivened the scene, created some international opportunities for local artists and also made contemporary practices more accessible to a wider public. The photographic art fair has certainly attracted a much wider range of visitors than the people who usually visit gallery shows. The next step should definitely be a more strategic collaboration with international partners – such as Riga Photomonth, for example.