Interview with Maciej Bujko from TIFF festival
Maciej Bujko (1989) is programme director of TIFF Festival, curator and cultural manager from Wroclaw. He graduated from the Department of Photography of the Institute of Creative Photography in Opava and the Polish National Film School in Łodź, where he's currently working on his PhD. In 2010 he was one of the co-founders of TIFF Collective and TIFF Festival. Since 2017, he's participating in the creation of TIFF Center.
On 11 May he will participate in the portfolio review of Riga Photomonth. Applications are now open for photographers who wish to show their work to a range of international photography experts. Check the Riga Photomonth website for application details.
How did the TIFF festival get started and how did you get involved with it?
We started the festival 8 years ago when we were students. I remember that we knew nothing about doing a photography festival in those days, and that was probably the main reason why we decided to start it. After 8 years it seems almost like a different era but one thing is still the same – we try to be down to earth and have as much contact with the public as we can!
How would you describe the artistic direction of TIFF festival and how it differs from other photo festivals in Poland?
I really like this question! Every year someone asks me about it and I can observe how my perception of TIFF is evolving. We're a small festival, and we don't want to be larger. We have accepted it and now we're trying to create a platform for artists, curators and the audience to meet, interact, grow. We're not interested in showing big names because there is space for it in Krakow or Lodz, which is great. We believe in emerging artists and supporting their works and careers. We try to produce new works that are created especially for the festival. Of course, not all our exhibitions are like this, but it is a strong goal of ours.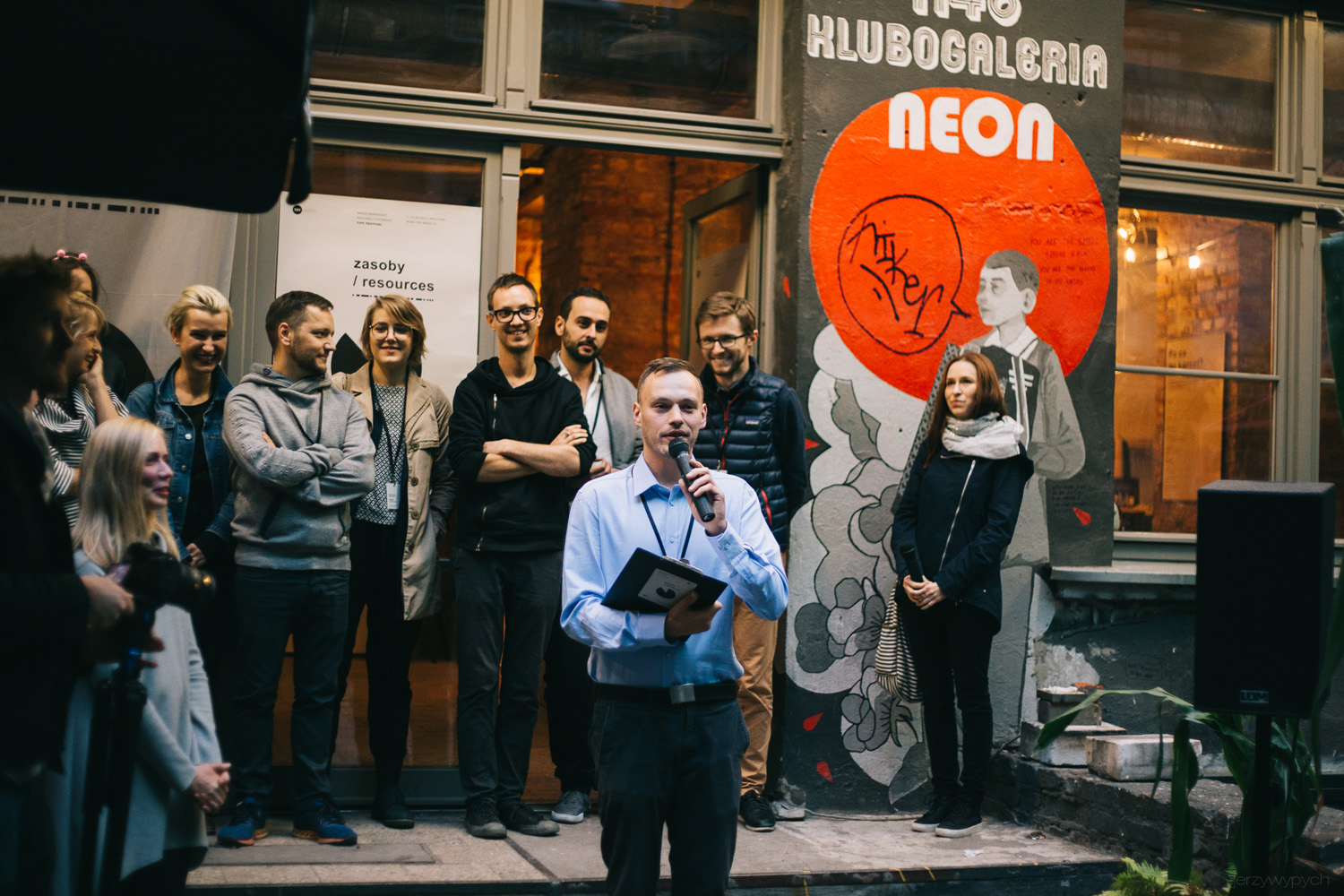 What can we expect this year at TIFF?
This edition of festival will be dedicated to cooperation. How does it work nowadays on the internet, between artists and society? How do people collaborate with each other to achieve their goals and what happens to artists who refuse cooperation (for example with the art market)? We're also going to put more effort into the TIFF Actions section and a system of dialogue with the audience. The first one is a section dedicated to events which expand understanding of the exhibitions and involve the audience in interactions with exhibitions. The second one is a new volunteering system. We want to work with volunteers to give them skills to be real guides and partners in dialogue for our audience.
What is the biggest challenge in your work as director of the festival?
As programme director I'm responsible for the work of the programme council. This is the creative mind of the festival, where we're developing ideas for exhibitions and solving problems. It's a team of 6 people plus representatives of the galleries hosting the main programme. Many people from different art communities, which is incredibly inspiring, but on the other hand, I'm responsible for making it work and reaching our goals, so you can imagine it is a challenging task.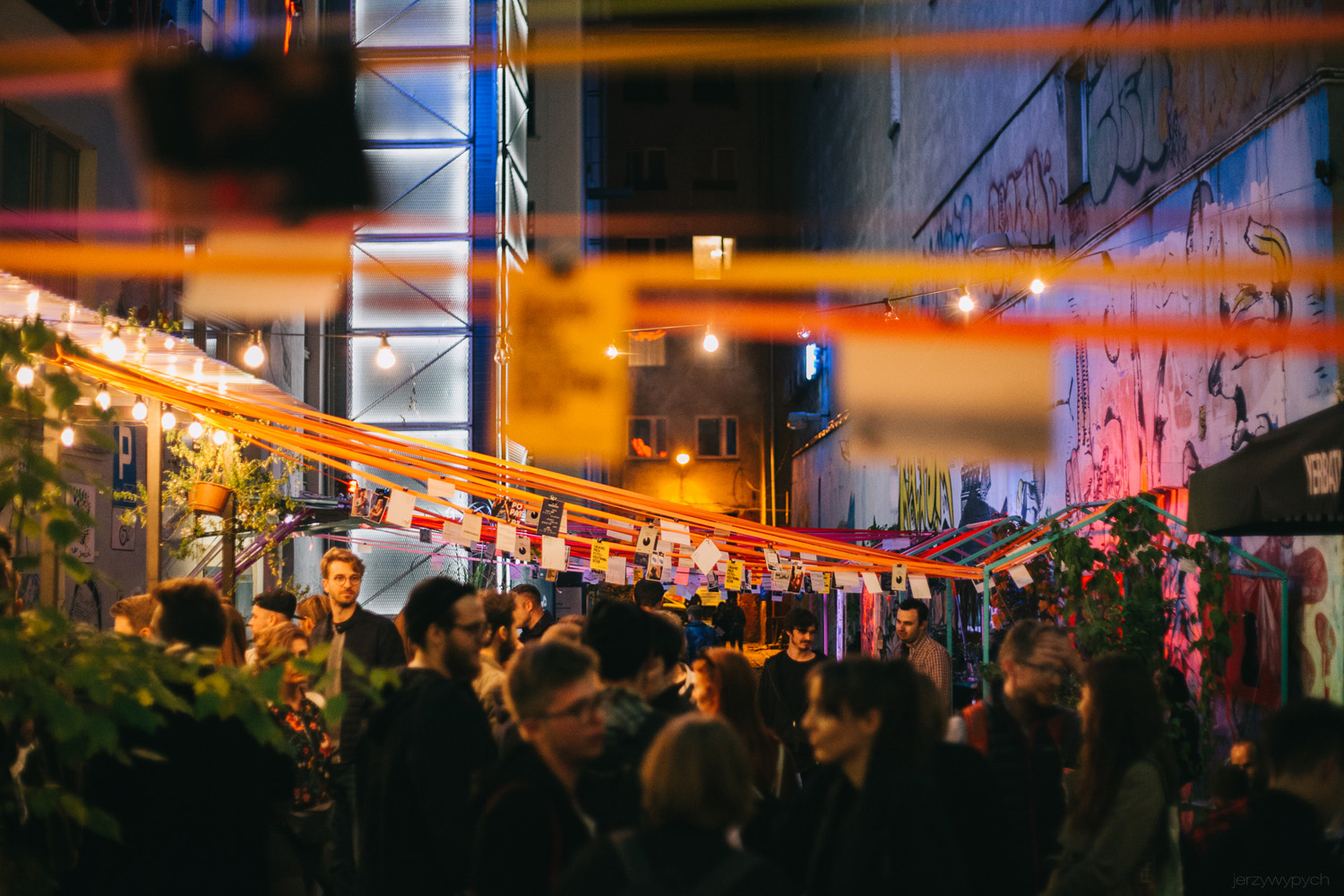 What do you like about portfolio reviews and what do you expect to see in Riga?
I think that portfolio reviews are an amazing opportunity to get to know artists, curators and art managers in a very direct way. Sometimes it seems to be kind of like speed dating (for better or worse) but it is still great to participate. I'm looking forward to get to know new artists. It's important for me as a director of the festival to discover new artwork. In TIFF we focus on thematic exhibitions, which include many artists, also very unknown ones. As I wrote before, the theme of this year is cooperation, so it would be great to see some works about it (also mixed media).