The Best East European Exhibition in 2015
When the photographers and curators were asked to choose a challenging exhibition of an East European photographer in 2015, it was a much harder task than to pick the favourite photobooks. Perhaps, it was more difficult, since books have the opportunity to reach a wider readership, while exhibitions often remain the events of local importance. And still – which was the best East European exhibition?
Rafal Milach, photographer, Poland:
Jan Dziaczkowski at Zacheta National Gallery in Warsaw, curated by Karol Hordziej. A retrospective exhibition of Jan Dziaczkowski is a masterpiece of collage. There are several cycles of the artist's works, from which many are based on photography and incorporate the artist's comments on the post-soviet urban space (Mountains for Warsaw, Keine Grenze, Holiday Postcards), art and catastrophic visions of the world (Japanese movies). Tragically and prematurely dead at the age of 29, Dziaczkowski was an extremely productive artist. The worlds he has created are surreal, yet the ironic comments imply the reality he lived in. He remixes the symbols with finest virtuosity.
Regina Maria Anzenberger, gallerist and director of ViennaPhotoBookFestival, Austria:
Side Effects by Kacper Kowalski. After Yann Arthus Bertrand has documented the world by his aerial pictures in the 1990s, Kacper Kowaski's artwork stands for the contemporary approach to aerial photography. The pictures intrigue by their formal compositions and often refer to other famous artists' work, such as paintings by Antoni Tapies or the photographs by Mario Giacomelli. We show it at our gallery right now and I saw the work first in winter 2012/2013 published in Geo magazine.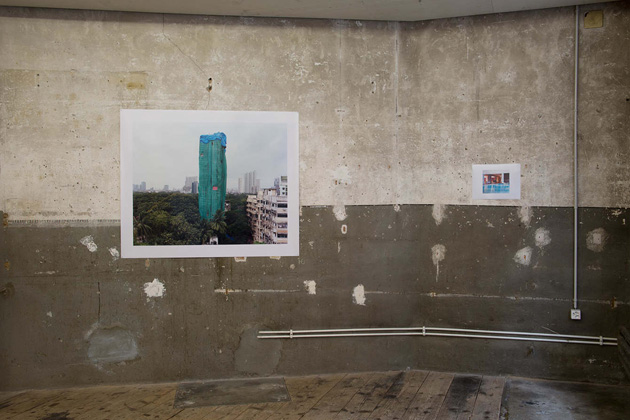 Salvatore Vitale, the editor of Yet Magazine, Switzerland:
Life Is On A New High by Alicja Dobrucka at La Voirie, Biel/Bienne, Switzerland (during Biel/Bienne Photography Festival). The project aims to address the issue of the changing landscape and unregulated construction in the financial capital of India, Mumbai, home to the largest number of supertalls and skyscrapers under construction in the world. The installation at Biel/Bienne Festival of photography was very intriguing, showing the grotesque of those skyscrapers that represent an emulation of a western lifestyle. The prints, without any frame, were putt on rough walls, in a sort of under construction space which reflected the nature itself of the depicted subjects – uncompleted supertalls, chaotic environments, absence of urban planning. The mix between the incessant economic developing and the context in which it is happening was well questioned by this well-thought installation.
Mindaugas Kavaliauskas, director of Kaunas Photo festival, Lithuania:
This matches well with the never-before seen presence of Krzystof Candrowicz of Lodz, the first "Eastern" nominator for the Discovery Award. The Shilo Group exhibition was probably not a revolution, in terms of Eastern photography going global, but it was a good sign. It would be impossible not to visit the giant step of our fellow curator Krzystof Candrowicz, who, having taken the artistic direction of Hamburg Trienniale, made a world-wide-famous festival out of a correctly-boring museum-format festival, that was before him. This year I visited over 10 festivals across Europe and beyond, but I felt troubled finding an unforgettable sample of an East European exhibition. One show, including its elegant and out-of-the-box catalogue, is still on my mind. Post-War Stories, curated by Ieva Meilutė-Svinkūnienė (Lithuania), and featuring works by Claudia Heinermann (Netherlands-Germany), Michal Iwanowski (Poland-Wales), Indrė Šerpytytė (Lithuania-UK), was actually launched in the end of 2014, but revived in Tbilisi photo festival in September 2015.
Martin Kollar, photographer, Slovakia:
An exhibition by Gábor Arion Kudász at Capa Center in Budapest.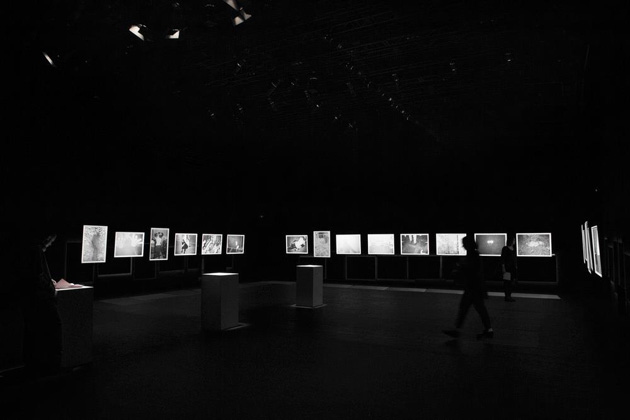 Andrew Miksys, photographer, Lithuania/USA:
Visvaldas Morkevičius' Public Secrets was the best photography exhibition I saw this year in Lithuania. It was just a one-night exhibition in conjunction with the release of his book, but it was really well done on a dark theatre stage with theatre lighting on his large black and white prints. It created a really great effect and the photographs seemed to glow in the black space. I also liked that Visvaldas organized and funded the exhibition himself in an alternative space. Much of the photography events in Vilnius are in rather conservative venues like the Vilnius Photo Union. Instead, this exhibition had a very fresh feel with a lot of energy.
Aga Dwernicka, the director of Krakow Photomonth:
Exhibitions Hester (Southern Reid, London) & How Are You (Exhibition/Bookstore in Krakow) by Joanna Piotrowska. Art should make you feel and first of all should go deep into your mind exploring your most hidden and even embarrassing areas… Polish artist Joanna Piotrowska explores emotional and psychological states of the human, looks carefully into our phobias, desires and limitations. She touches my emotions every time I see her work – she did twice in 2015 with two exhibitions that have certainly one in common – Joanna's eye for showing what is not obvious.
Tom Mrazauskas, book designer, Lithuania/Germany:
PKiN by Jacek Fota. Warsaw, July 2015. I was excited to see how unexplored a local object (a very well know object – the Palace of Culture and Science in Warsaw) could be. The exhibition inside the palace looked like the organisers had used some local exhibition system. It connected in a funny way with the theatre we could see in the photographs.
Louise Clements, the artistic director of QUAD and FORMAT photo festival, UK:
Leakage by Anna Orlowska. In her exhibition at Arles Les Rencontres earlier this year Anna Orlowska explored representations of reality mutated through the prism of dreams, emotions and obsessions. Her images are rich in layered meanings implied through tapping into our subconscious, fears, delusions and dreams.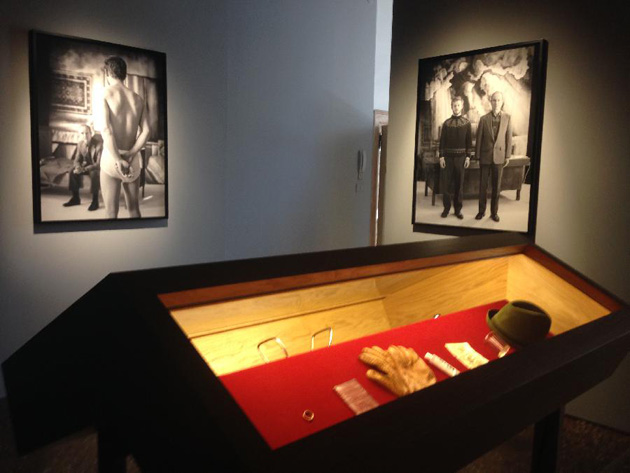 Jana Romanova, photographer, Russia:
Not Suitable For Work. A Chairman's Tale by Jaanus Samma presented at the Estonian pavilion at the Venice biennale this year. I really liked the way it was composed of various media, making a viewer confront not the political issues connected with the attitude towards gay people, but mostly our own desires and temptations to be a voyeur of someone's private life.
Ieva Meilutė-Svinkūnienė, curator at Kaunas Photography gallery, Lithuania:
Quiet Life. Modern Lithuanian Photography curated by Wojciech Nowicki at Manggha museum in Krakow (Poland). A very well curated and a very good exposition. A good mixture of classical and contemporary work, a quite unique approach to Lithuanian photography.
Arnis Balčus, photographer and editor-in-chief of FK Magazine:
Euromaidan by the Shilo group in Discovery Awards exhibition in Arles and during Riga Photomonth off-year events in Riga. First of all, it shows that photojournalism is not the only tool to attract attention to socio-political events, and, second, it is another triumph of East European photography in an international arena.