Interview with Brad Feuerhelm
Brad Feuerhelm (1977) is a London based artist, curator and editor of contemporary photography and art magazine americansuburbx.com. In the final week of March Brad visited Kuldīga, a little town in Latvia, in the framework of the ISSP International Master Class, where from 16 to 20 March a diverse programme of evening lectures and presentations took place. Brad told about the activities of photography magazine americansuburbx.com and trends in art photography in his lecture Between Vernacular and Cross-Disciplinary Practice.
How did you start working at the americansuburbx.com (ASX)? How long have you been working there?
Well, it's not a traditional job. There are two of us working on it. Doug Rickard is the main man and founder. I started writing for him in 2012 or so. I became a partner in 2014 and we work together to bring on writers to collaborate. I am based in London and he is based in California.
What are your duties as an editor and how do you envision the changes of publication in the next few years?
For the most part, I am in charge of looking at the work for covering the articles tendered for the site. In theory, an editor looks at the content and gives writing advice. As my position is not that of a writer, I tend to solicit the content over the pernickety boredom associated with spelling mistakes and grammar in other people's writings. Our people are pretty solid. As for growth, it's a constant evolution, but we are pretty comfortable with the main idea of covering interesting work and collaborating with all sorts of people involved with photography such as writers, curators, collectors and image-makers.
How has the journal changed and developed since it started in 2008?
Doug has always maintained a very strong vision for what he is interested in. I think my involvement has seen the site growing into a more European spectrum. Most of the work we are covering now is by younger talent, as well as it is being sourced from abroad. Europe has a strong focus for us at present.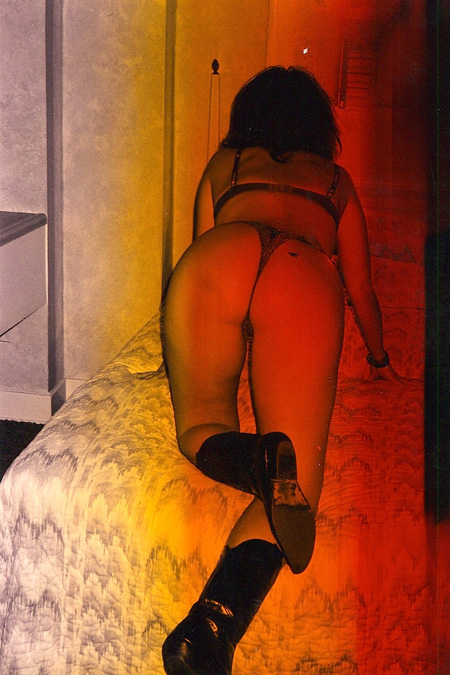 How do you see the ASX differing from other online art photography magazines?
Well, we are pretty clear that our work does not have to be tendered towards institutionalized coverage. What I mean here is that the writing or works covered can be more abrasive. We are not interested in what people see as a traditional coverage. We are a bit more literary with our offerings and have no problems speaking about the medium with a choice of words that does not exclude expletives and a darker tone of voice…angry, even.
How do you find and decide which works to show and write about in the magazine?
It comes from paying attention to the books being sent, attending fairs, book launches and having a general in-tune network of people whom we like to work with, who give us tips, etc. Bruno Ceshael of Self Publish Be Happy, Conor Donlon of Donlon books, and artists themselves often illuminate us as to what work they also like that is not their own. I guess [we are different in] just being genuinely passionate about it all. We do not make money from the site, so it leaves us freedom from the normal apathy of industry control mechanisms like sponsorship etc. to allow us to cover some more capricious material.
What's the most unpleasant part of your job?
I actually can't think of anything unpleasant. That being said, someday it would be great if we could pay ourselves something.
You are also an artist, collector of bizarre photographs, art dealer, curator and a writer on photography. Why did you start collecting photographs? Can you tell more about your collections – how does the process unfold and how has it evolved?
I started collecting from an early age: baseball cards, comics, coins, books. I guess it's in my blood. I tend to look for things that I have not seen before in an image. It doesn't matter if that image is a "mistake" or if the image is unpleasant for most people. I do not collect the quotidian or boring. I am enthused by the unknown or, if known, by the "different" or the "difficult". Development-wise, I started being a 19th century purist collector. I struggled to buy the Twentieth Century images. Eventually I pursued some of my favourite artists, which was strange as my own work was more influenced by people like Jeffrey Silverthorne, Joel-Peter Witkin and Man Ray, for example. A few years ago, I started to buy more contemporary images by younger artists such as Tereza Zelenkova and J.H. Engström amongst others.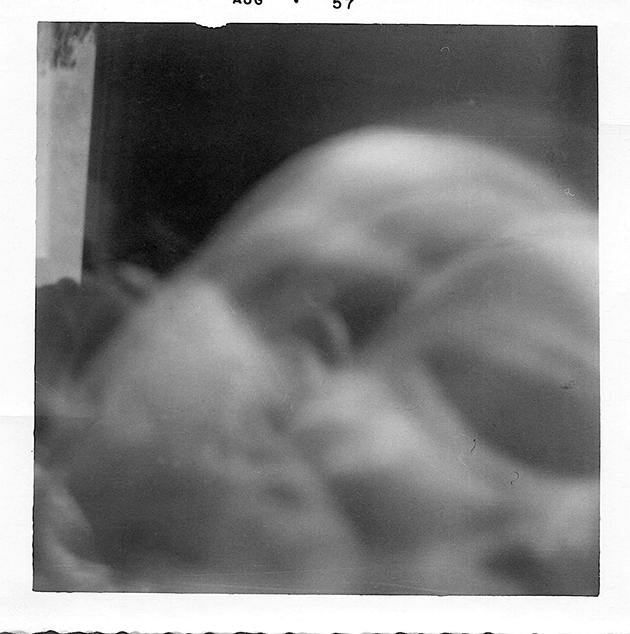 What excites you most about your work and the contribution you can make?
Nothing much outside of self-satisfaction for doing things.
Photos from your collections have a mystical, dark, intangible mood and they are focused on the vernacular and anonymous photography. Why are these themes so attractive to you?
Mysticism by its very definition is a law of the unknown. Again, with images, I am interested in the idea of the unquantifiable. Dark is an adjective that people use, myself included. When they mean negative but do not wish to dismiss the value of this negativity. It's kind of like the word "shocking", another word which is used too often and with little tangible result in language or communication. I also collect images by known image-makers. The anonymous collection is the largest side of it though.
Are these materials saying more about the collector than the image itself?
My feeling about this collection is that it does, indeed, reflect my psyche as I collect images that appeal to me and have little interest in what others feel about them. So, yes, it is reflective of my persona to a degree.
Could you tell a bit about your current interests?
It's all in tandem, but I find new things to investigate. I tend not to set one thing down when a new theme pops up. Right now I am interested in modernist/communist/brutalist architecture, which is concurrent with all of my former interests still active.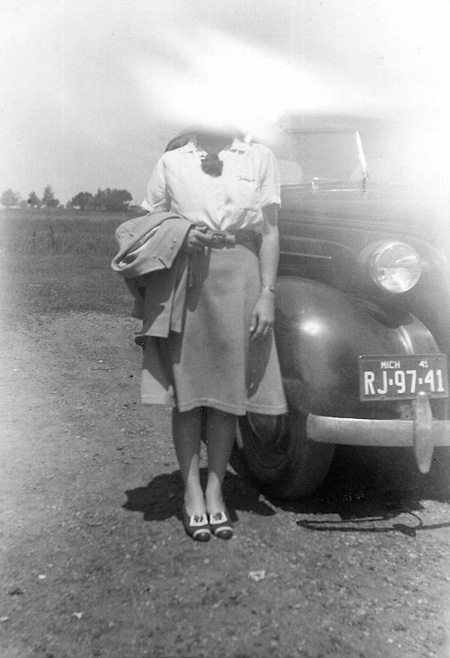 Who have been the most influential people in your life professionally?
That's an interesting question. Here they are, without a doubt: Udo Manglesdorff, Martin Weinstein, Jeff Millikan, Jeffrey Silverthorne, Tony Oursler, Timothy Prus. There are others, there will always be, but these people are the people that influenced me with kindness or just plain brilliance that I have run across in the field. Some of my colleagues are also very influential. Bruno Ceshael, for example. I always think I work hard in photography, and then I remember Bruno…
In your opinion, why do so many people choose photography as their form of expression? And what is their motivation in photography?
Because they are familiar with it. You may have heard the quote "I can't even draw a stick figure", which is something people used to say when asked if they could paint or draw. Today, with smartphones, digital cameras, etc. people may say they take terrible photographs, but they still know how to do it and have probably been reasonably satisfied with enough of them to keep taking pictures of their kids, dogs or whatever turns them on.