FK asks – How do you choose the photographers you work with?
We are continuing our series of questions to the directors of various photography festivals, museums and institutions in Eastern and Northern Europe. This time we asked about the reasons for choosing photographers to collaborate with.
Vaclav Macek, director of Bratislava Month of Photography, Slovakia:
I mostly choose photographers for the exhibition through the recommendations of my friends. Sometimes I search for new names myself by visiting various photography festivals.
Maira Dudareva, director of the Latvian Museum of Photography, Latvia:
Photographers are selected in various ways. One way is the open call for exhibition proposals – a method used by many museums and art galleries, which does not indicate that they don't know what they're doing. This gives emerging artists the opportunity to apply for exhibitions. Some artists are invited to create exhibitions, and they are mostly artists whose name is known, also to the general public, as well as winners of portfolio reviews. Currently international artists are very active in submitting exhibition proposals, so we enter them into the open call competition.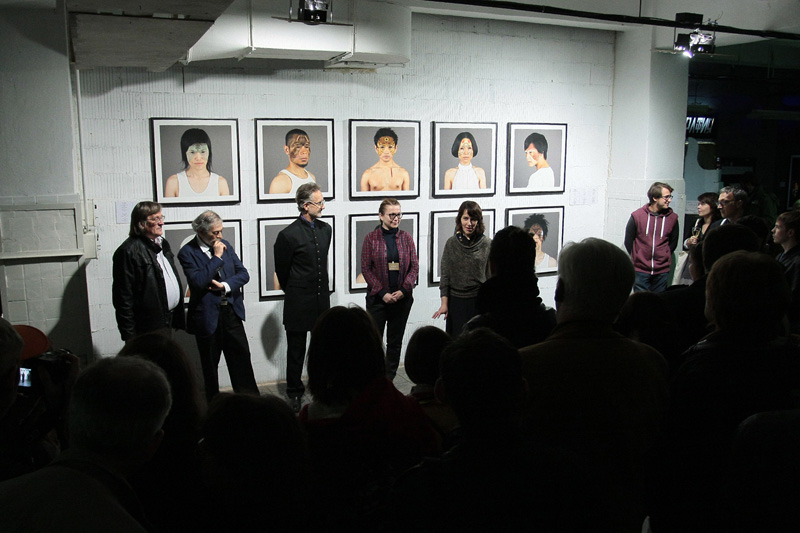 Irina Chmyreva, artistic director of the PhotoVisa International Festival of Photography, Russia:
Personal trust. Of course, it is based on professional experience, also on previous experience of working with such psychological type of person (artist), direction in art and type of works. At the same time it is based on intuition and on the belief that this specific photographer is truly contemporary and reflects this time. Sometimes it is on a very metaphorical level. Kind of magic – like love – you feel you can work together and it might be quite extraordinary.
Mindaugas Kavaliauskas, director of Kaunas Photo festival, Lithuania:
There is never one single way to learn about work, meet an artist. Generally it is a hybrid version between the materials seen during portfolio reviews across the globe, plus those harvested via open calls. Records of both are archived in my workspace, so that I can access the work and artist's contact, when the time is right to exhibit. There are findings of active research both on the Internet and in centres of photography, galleries, museums. An important channel remains inquiries and recommendations among fellow curators, both Lithuanian (Ieva Meilutė-Svinkūnienė, Donatas Stankevičius, Gintaras Česonis) and numerous international colleagues. As far as I remember, I only once invited an artist whose work I saw on Facebook in the early days of this social network. One of the exceptional stories has to do with Latvia. For the first festival of Kaunas Photo Days in 2004, I invited a Latvian photographer Vilnis Vītoliņš, whose work I saw at a Riga cafe, when I stopped for dinner on my way to Estonia/Finland. The cafe staff were reluctant to give me the contact of the photographer, but luckily they transferred him my card.
Tuula Alajoki, director of Backlight Photo Festival, Finland:
With Backlight we have socially engaged themes to guide each festival´s program (triennial). Artists can apply worldwide via an open call with no restrictions on age, gender or nationality. The selection is made by an international jury according to their votes and discussions. In addition we have a thematic exhibition with invited artists. Personally, this depends on the nature of the project, if it is theme-driven or confined by other intentions, etc. It is the content of the work that draws my attention. Often I don´t know the photographers in person and they don´t know me. So it is their work that brings us together. Meeting face-to-face is also important, especially with emerging artists. That´s why I like to go to portfolio reviews and talk with the photographers about their work, sometimes that can also lead to common projects, even after some years. So for me/Backlight there is no one pattern.
Marina Paulenka, director of Organ Vida festival, Croatia:
The photographers we represent at the festival are discovered in various ways: either selected through an annual public open call, or we invite them for various engagements, group curated exhibitions. The final selection of artists very much depends on the main topic of festival edition, but nevertheless we are always trying to connect all the various approaches to the topic in one self-contained story. I/We meet photographers personally at numerous portfolio reviews, juried open calls or festivals and I believe in the importance of that personal moment, because it is essential to connect to a body of work through the person, as well as to understand the true reasons and motivations behind it.
Krzysztof Candrowicz, director of Fotofestiwal in Lodz, Poland:
There are only five ways of getting to know the work and selecting it: portfolio reviews, visiting exhibitions, photography magazines, meetings and socialising, internet research. I'm still less digital and I work more according to the first four scenarios.
Arnis Balčus, director of Riga Photomonth:
They are artists I feel I have something in common with, even if I don't know them personally. For example, at Riga Photomonth we will be able to see works by Peter Puklus, because I was inspired by his exhibition at C/O Berlin gallery, and then invited him to Riga.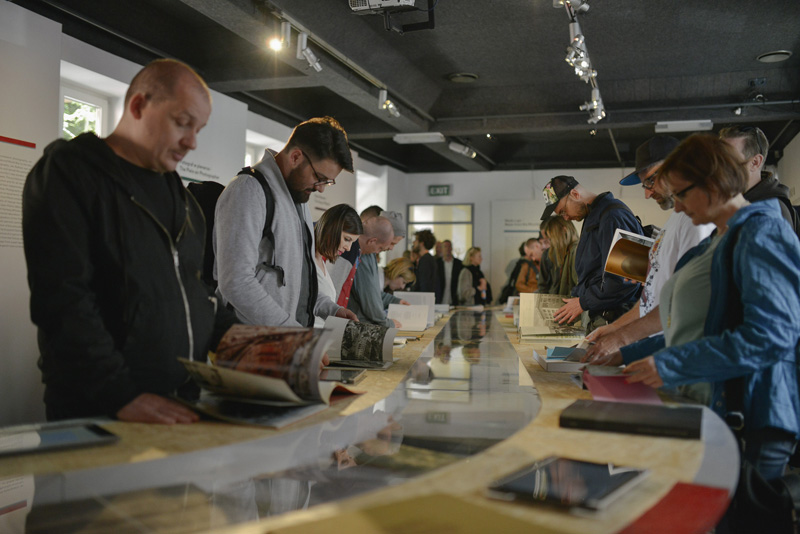 Aga Dwernicka, director of Krakow Photomonth Festival, Poland:
Depending on the festival subject, we choose people who have something to contribute/can show us a different perspective/stimulate our thinking on it. Krakow Photomonth is very much open to proposals coming from curators all over the world by trying to create a platform for discussion and common decisions.
Nadya Sheremetova, director of FotoDepartament Foundation, Russia:
I always look at the way the inner world functions within the artist's mind. It's evident from logic of his projects. For me, not only regarding artists – personal position, a specific way of thinking and striving to discover new things – are features that are hard to copy or predict. Unpredictability is infinite joy and discovery, I see it in artists I strive to work with. All Russian artists whom I work with in gallery and exhibition formats in FotoDepartament and other places, have it.
Kateryna Radchenko, director of Odessa/Batumi photo days, Ukraine:
As a curator, I pay attention to the stories I would like to tell or cover with the help of photography. Accordingly, I take note of the themes covered by the artists, their personal coverage, and ingenuity of their approach. First of all, I usually focus on the visual language, and later on – the context, analyzing if there is a good balance between the vision and the idea.
Grzegorz Jarmocewicz, artistic director of Bialystok Interphoto festival, Poland:
I try to find and collaborate with photographers whose statement is profound, wise and individual. With those who understand what they say, and do not create images for the particular, short time that is needed by the the mercantile media.
Judit Gellér, curator at Robert Capa center, Hungary:
I prefer to work with motivated, thoughtful and sensitive artists who have singular and characteristic opinions on different events and moments.