Best of East European Photography in 2020
Łukasz Rusznica, art director of TIFF Festival, Poland:
I don't think I can name only one project. Rather, I would like to focus on the process that this year particularly resonated in Polish photography. The complicated political situation and massive demonstrations (first by the LGBTQ+ community, then women against the abortion ban) made us start talking about the issues of representation and systemic exclusion in the photography community. Of course, the discussions about these issues is a process that began a long time ago, but this year it revealed difficult and painful issues.
Liza Premiyak, managing editor, The Calvert Journal, UK:
With her project, The Good Memories, Polish photographer Jadwiga Brontē's set out to capture portraits of mother-child relationships in prison. But the series is not made for us, the distant onlookers. It's made for the incarcerated women in the photos, to help them see themselves as mothers and build a scrapbook of tangible memories for their kids — a freedom every mother has behind bars. There is so much already written about photography and memory-formation, and even thinking about 2020, you can't help but think — how is this all going to be remembered? Thus, the idea that photos do help people build positive relationships, feels somewhat obvious and radical all at the same time.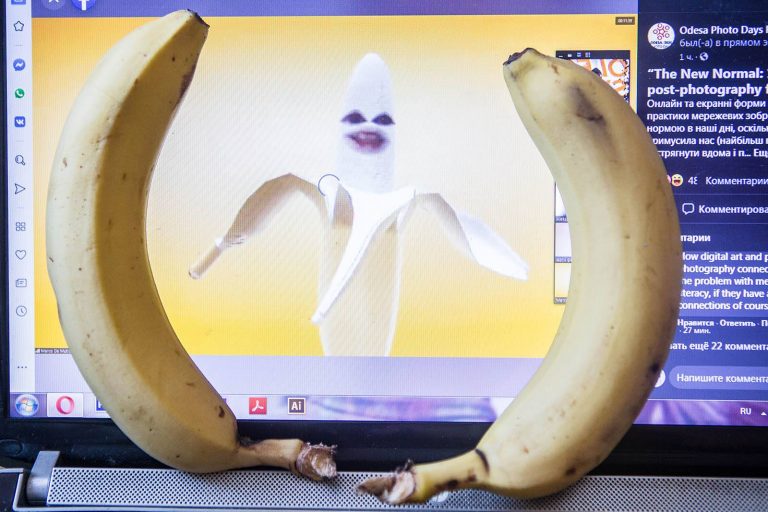 Nadya Sheremetova, curator, director of FotoDepartament, Russia:
What I remember most about this year is the Odessa Photo Days Festival, which was held online at the end of April 2020. Maybe it's because it was still the joy of closeness and equality of access that the online environment provides for events, particularly festivals. Or maybe it's because the program included narrative events that involved the entire screen, for example, a lecture by Doris Gassert and Marco Di Mutiis from Fotomuseum Winterthur. During the lecture, you needed to follow their line of thoughts and digital route at the same time, so it created the effect of co-presence.
Jenny Nordquist, Director of Landskrona Photo Festival, Sweden:
In a year where I've hardly left my house, one of the best experiences was the online exhibition Heterotopia curated by Katažyna Jankovska and Maya Hristova and featuring multimedia artists from Lithuania. By using technology like photogrammetry, the exhibition transported me from my miniscule home office into a whole new and exciting game-like universe. Wrapped up in this new experience, I didn't crave a traditional exhibition space and that made me hopeful.
Lyolya Goldstein, art curator and critic, photo editor at Bird in Flight Magazine, Ukraine:
The book Ukrzaliznytsia by Ukrainian photographer Julie Poly (made by an international team and Ukrainian designer and artist Misha Buksha).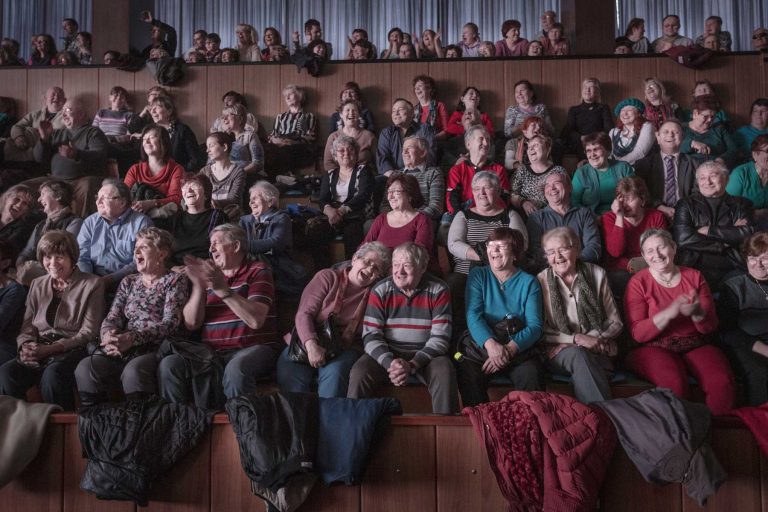 Branislav Stepanek, Editor-in-chief, Fotonoviny/The Photo Newspaper, Slovakia:
While I can't speak for the best photography in Eastern Europe as a whole, I could certainly point out some projects in my home country that caught my attention and that I consider important. The most challenging project in contemporary photography is perhaps a book (and an accompanying exhibition) Brotherhood and Unity by Serbian photographer and naturalized citizen of Slovakia, Olja Triaska Stefanovic. The artist is dwelling upon her ancestral roots and exploring the notions of geographical, national and personal identity through visual memory.
Also worth mentioning is a project Bratislava-Kosice Back And Forth by Boris Nemeth. Conceived as a visual survey of domestic political map intertwined with the national temperament, the resulting series draws a much more dystopian picture of today's world than we would like to admit.
The last project is a monograph about Anton Smotlak, a long-forgotten photojournalist (died in 1979) whose personal portfolio is a beautiful gem among candid documentarists and an important contribution to the history of photography.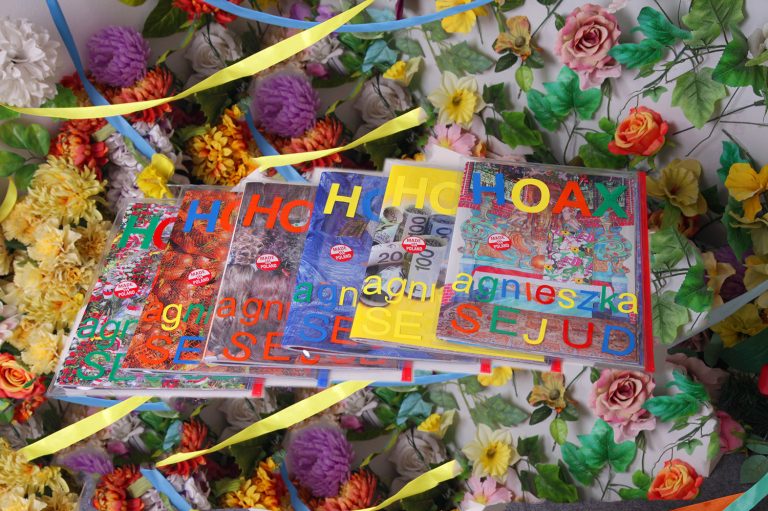 Adam Mazur, curator and art critic, Poland:
I am very happy that Agnieszka Sejud's HOAX was shortlisted to Aperture Photobook Prize as well as Marta Bogdańska made it to Mack's first photobook award top projects with her Shifters. Another achievement is Jan Svoboda's show curated by Pavel Vancat at the Photographers Gallery in London.
Grzegorz Jarmocewicz, Artistic Director of Białystok Interphoto, Poland:
Despite the difficulties associated with the pandemic, it can be noticed that the artists are working intensively on new projects and the continuation of those they started earlier. While the new ones are an exploration of the spaces closest to the artists, the already commenced ones are continued with slight modifications and often show the world in more universal dimensions. The projects that caught my attention include: online exhibition of five Lithuanian artists curated by Katažyna Jankovska and Maya Hristova Heterotropia held by the EEP Berlin devoted to experimental visual practices, and Ukrzaliznytsia (project and a book), Ukrainian artist Julie Poly, who interprets cultural and visual codes of a typical Ukrainian life. It is also worth mentioning the book Continuators of the Great Avant-garde Tradition in Polish Photography in the Second Half of the 1950s. The Borderlands of Painting, Graphics and Experimental Film by Krzysztof Jurecki that was selected as one of the two best books in the Historical Photography category during the 30th Month of Photography in Bratislava.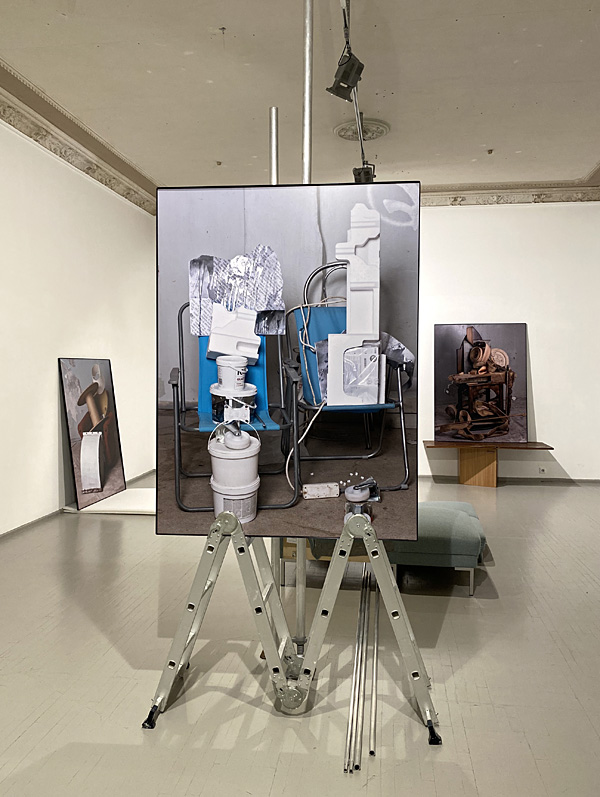 Gintarė Krasuckaitė, curator at the Kaunas Gallery, Lithuania:
Looking back at this year, it seems like it was rather strong – photography exhibition and photobook wise.  Some of them brought liveliness to Lithuanian photography field (I haven' visited any exhibitions abroad). The Board by Robertas Narkus at the Vartai gallery has certainly stood out: the way the portraits were constructed, how recognizable the portrayed characters were, the experience and thoughtfulness made it a truly memorable exhibition. The artist really found a way to express his position when using portraits, but not addressing it to any particular individual.
I would also like to mention exhibitions Smooth Space, Pleated by Geistė Kinčinaitytė (Vartai gallery) and Bust by Dalia Mikonytė (Prospektas and si:said gallery) as well as books Foto Vėros Šleivytės and Moï Ver's The Ghetto Lane in Wilna.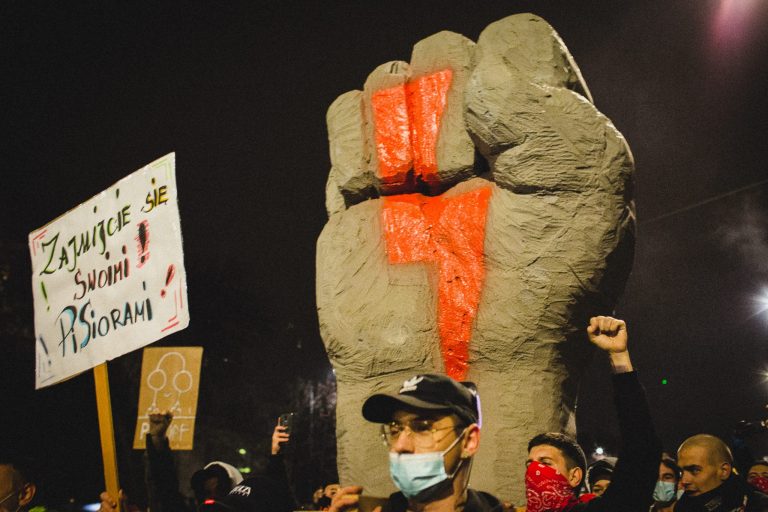 Peter Puklus, artist, Hungary:
Rafal Milach's archive of various protests across Poland and Eastern Europe pretty much covers how I feel about 2020.

Anna Tellgren, Curator of Photography, Moderna Museet, Sweden:
It is always interesting to follow the Kaunas Photography Gallery in Kaunas.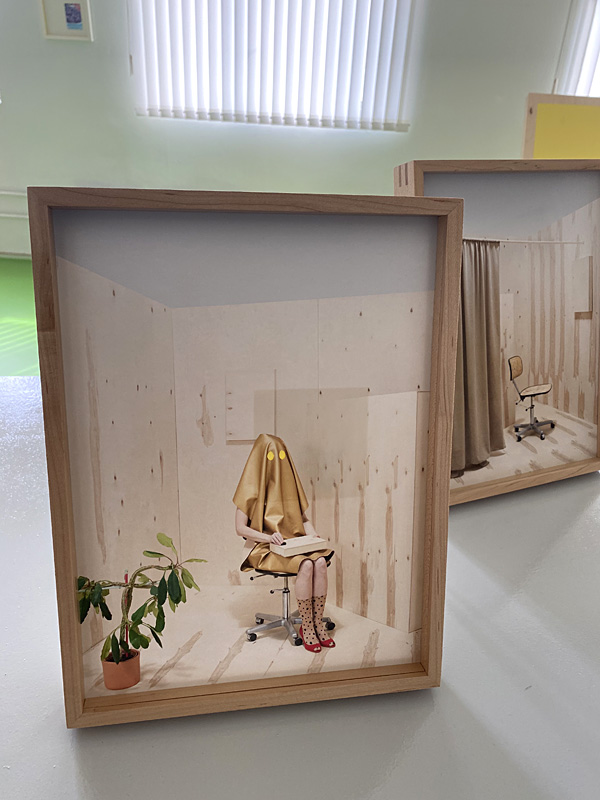 Kati Kivinen, Chief Curator at the KIASMA, Finland:
One of the most interesting photography-based projects that I recall from the present year was a photo installation by Estonian photographer Sigrid Viir at the 11th Survival Kit Festival in Riga. Viir's project, Souvenirs of the False Vacationer (2019-ongoing), presents a mind-map resembling diagram of the connections between work and leisure time, visualized by a selection of vintage souvenir plates with images of different cities and travel destinations. The imprinted images on the plates have been accompanied by critical comments and wordings related to the complicated relationship between work and leisure time in the knowledge-based economy and the more and more diluted borders between the two. The work hit some kind of sore spot in me with visualizing the often pushed-aside, but still all too familiar imbalance of work and leisure in one's own life.
István Virágvölgyi, curator at the Robert Capa Center, Hungary:
I have been following András Ladocsi's work for a while and although I have been always sure he had a unique voice, his work became even more engaging lately, sensitivity combined with extremely strong visuals. This was recognized in Hyéres with the American Vintage Photography Prize and he was also shortlisted for the New East Photo Prize.
I admire authors who have a playful approach dealing with meaningful subjects and also a good sense of humour (sarcasm at times?) in their skill set. These are the projects that have caught my attention mainly on these grounds: Aikaterini Gegisian's Handbook of the Spontaneous Other (book, MACK), Inga Navickaitė-Drąsutė's Half Houses (exhibition, Kaunas Photography Gallery), Luka Khabelashvili's (zine, Steanta Books), July Pollie's Ukrzaliznytsia (self-published photobook and exhibition) and Marta Bogdańska's Shifters (self-published photobook).
A major finding for me is the late amateur photographer Zaharia Cusnir's archive found by film student Victor Galusca in an abandoned village house in rural Moldova. Cusnir's direct photographs show us people who take the act of taking a picture very seriously – significant moments of a slipped world captured. The digitisation of Mihai Oroveanu's Romanian image collection is only half-way through but seems very promising already.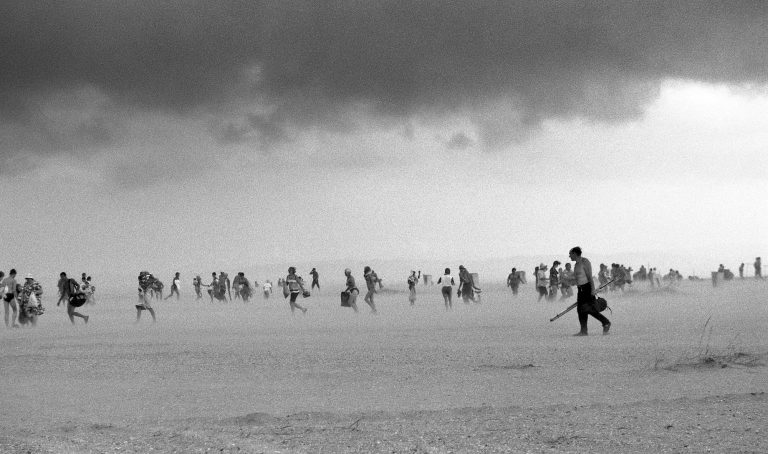 Since I could not travel this year, the few exhibitions I could personally attend included Lenke Szilágyi's show titled Post-Soviet. She travelled several times to Russia and post-Soviet countries from 1990 onwards, a selection of her non-aggressive, observant and poetic images were accompanied by simple but enlightening quotes from her diary by curator Katalin Székely at an exhibition of OSA.
Photobloc. Central Europe in Photobooks both an exhibition and an album is an important project because of its scope and holistic approach. It was realized by curators Łukasz Gorczyca, Adam Mazur, Natalia Żak at the newly opened International Cultural Centre in Kraków.
Kateryna Radchenko, curator, photographer and director of the Odesa Photo Days:
This is a difficult question, as over the past year almost all events were moved online. When it comes to books, it was simply impossible to hold them in your hands, even those published in the neighbouring countries. So, I will focus here on the Ukrainian context. 2020 was the year of a photobook boom in Ukraine, with a record number of photobooks being published ever since Ukraine declared its independence. I would like to mention specifically three books. First, The Kharkiv School of Photography: Game Against Apparatus by Nadia Bernard-Kovalchuk. It's the first comprehensive research of how photography has been developing in Kharkiv. Second, What Is the Corner Looking at? by Yura Kolomiets. In 2020, it was shortlisted for MACK First Book Award. Yura's work stands out among other Ukrainian photobooks due to its visual aesthetics. It's a perfectly balanced art object that combines photos, texts, design, and form in equal measure. I would also like to stress that 2020 was not only a year of the pandemic, but also a year of protests. So, as the third project I'd like to mention the Archive of Public Protest by Rafał Milach, a response to the protest movement in Poland. Apart from that, I would like to draw attention to the photographers working in extreme conditions in Belarus. They don't stop what they do despite the high risk of arrest and other dangers.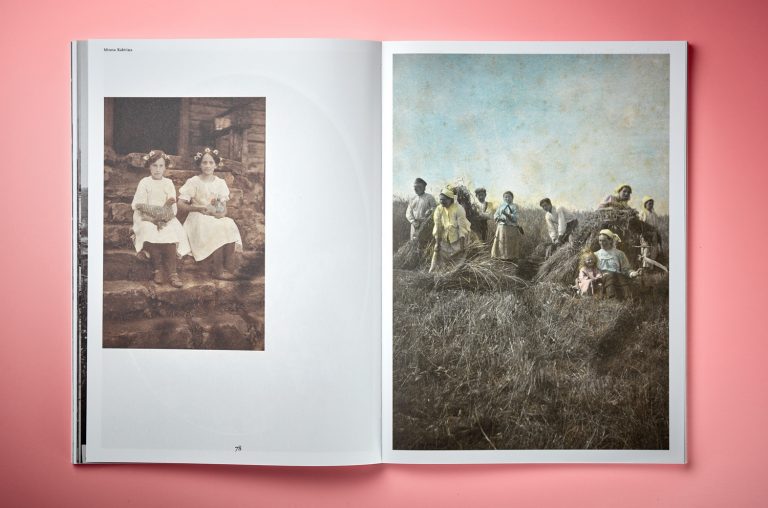 Arnis Balčus, photographer, director of Riga Photomonth, editor of FK Magazine:
Exhibition Silver Girls. Retouched History of Photography (curated by Šelda Puķīte & Indrek Gregor) at the Tartu Art Museum and the accompanied catalogue that looks like a proper book that just came out (designed by Alexey Murasko). The show and the book introduce the works of female photographers that worked in the 1900s-1930s in Latvia and Estonia. In this region women are almost absent from the history of the 20th century photography so it is valuable and meaningful research, which was presented in an uncharacteristically fascinating way for such history-orientated exhibitions. I was also happy to see another historical Latvian book Glass Strenči shortlisted for the Paris Photo–Aperture Foundation PhotoBook Awards.
Markéta Kinterová, artist, editor-in-chief of Fotograf Magazine, Czech Republic:
Karolina Wojtas, Polina Davydenko, Hanna Samoson and Daniel Szalai.