How would you describe the current state of photography?
Markéta Kinterová, editor of Fotograf Magazine, Czech Republic:
The photograph has long since climbed out of the frame and off the wall. It has also ceased to be a static image. I ask myself, how can we report on contemporary photography without the moving image? In certain cases, with a lot of difficulties. It amuses me how the medium of photography is elusive, able to penetrate other media, even though some would like to keep it in that fixed frame. I enjoy bursting these bubbles and connecting them, which is something we try to do a lot within the activities of Fotograf Festival, Gallery and Magazine in Prague.
Rafal Milach, photographer, Poland:
The only kind of photography that I am currently interested in is the kind that strongly comments on or builds a critical discourse around various problems that we have to face. This kind of photography is socially useful, relevant, open to coexistence with non-photographic initiatives, circulated on alternative platforms outside of the neoliberal editorial market, and advocates for change.
Tadas Kazakevičius, photographer, Lithuania:
I am more of a photodocumentary-orientated, humanistic approach person, so maybe for me it feels like there's a bit too much attention to the conceptual forms of photography. To some degree, it's good; still I think the scene lacks more stories on the general living conditions of ordinary people and we have been focusing too much on the form of photography and not the depth of human relation itself.
Andrew Miksys, photographer, Lithuania/USA:
There definitely seems to be a trend away from social media, especially Instagram and Facebook. I'm wondering what will replace these platforms and how photographers will continue to connect with audiences. Maybe it's a return to the analogue and low-tech format. I always like face-to-face interactions with people at book fairs when I have a table to sell my books. You meet people from all over the world and have great conversations. But then again, it's not always easy to travel to book fairs.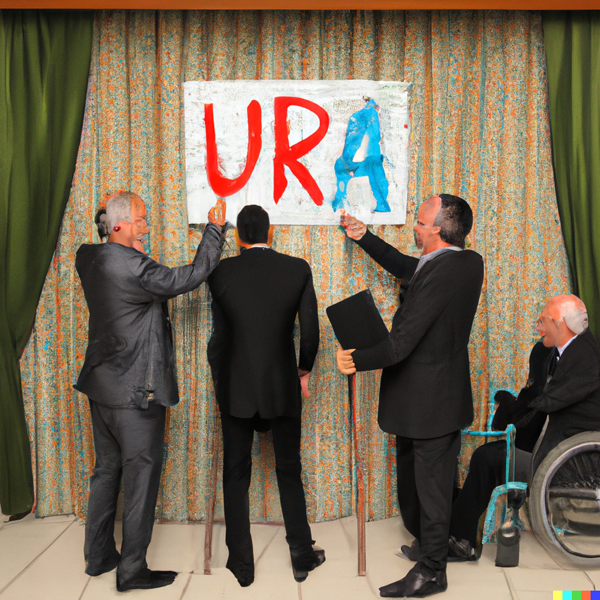 Alise Tīfentāle, art critic, Latvia/USA:
I find it fascinating how quickly the AI – applications like Dall-E that everyone's playing with right now – has learned to emulate the aesthetics of different historical photographic technologies. Dall-E does a really good job with prompts like "daguerreotype" or "tintype." And, more broadly, I'm curious to see where these developments are going in terms of challenging the assumed "veracity" of photographic image at the time when the production of completely authentic- and documentary-looking images can skip the camera-reality relationship entirely.
Grzegorz Jarmocewicz, director of Interphoto festival, Poland:
Art, since the dawn of time, has responded to the needs of humanity, stood by its side. This is the case nowadays, too. Photography, which is burdened with the mimetic, has perhaps the strongest influence on the recipients of visual messages. Not surprisingly, photographic projects are most often a commentary on the everyday life and political and social changes. They are stories about people and times related to specific situations. However, photographic truth cannot always break through the thicket of media messages. In many countries around the world, there is unofficial censorship, which does not allow entire projects or individual photos to function freely. In Poland, for this reason at least three photographic exhibitions were closed last year. They aroused opposition from the authorities on ideological religious or moral grounds. Thus, the violation of the democratic right to express one's opinions was sanctioned. We live in an era of deepfake and generative adversarial networks, which are used to create a new reality. Artists are increasingly turning to these tools, but the public has not yet learned to distinguish between the real and fake worlds in photography.
Kati Kivininen, Head of Exhibitions at HAM, Finland:
During this year it has been such a pleasure to see great photographic projects celebrating the nature and its diversity. Many photographers have taken the issues of the loss of biodiversity and the effects of climate change under their lens and thus they take part into the most important discussion in an impactful way. A captivating example of this was the exhibition Forests of the North Wind by Ritva Kovalainen and Sanni Seppo at K1 of the Finnish Museum of Photography this summer.
István Virágvölgyi, curator at Robert Capa Centre, Hungary:
I feel that one of the biggest challenges we face lately is that one can know less and less whom to believe and whom not to believe. Where do we get the basic information we need to live our lives to make the right decisions? Fake news, to put it briefly. Attention-grabbing software feeds us sensationalist content that no one has checked the authenticity of. It may sound over-repeated and clichéd, but this information overload affects us in every possible way, and we can hardly escape its influence.
The existence and rapidly improving quality of deepfake photos and videos is very worrying. On the website This Person Does Not Exist, for example, anyone can generate never-before-existing people in seconds, yet cheerfully smiling at the camera. Images with an archaic effect may seem more trustworthy, even though for artificial intelligence it's just as much a raw material… It took a long time for people to understand that all photos are subjective and not a representation of the so-called truth. How many people will be fooled by these manipulated photos in the future?
Arnis Balčus, photographer, editor of FK Magazine, Latvia:
I see a lot of people in my bubble playing with the AI right now (including myself), and of course it will significantly change our everyday life, but when it comes to photography as an art practice I still think it will be a toy just like the Google Street View was and won't change the essence and subjects of photography in the long run. I see the new generation becoming more conformist, as social networks, which have become the main platforms for the representation of their work, encourage self-censorship. The fashion trend of snapshot film cameras is being replaced by old-school pocket-sized digital cams. Ukrainian photography is turning from a relatively marginal phenomenon into a part of major institutions and events. Photo books are not dying, on the contrary – they are increasingly replacing exhibitions.
Maria Kapajeva, artist, Estonia:
I am glad to see more and more stories from the Global South reach the Global North, more stories of women and non-binary people, more decolonial narratives from indigenous communities, more visibility for neurodiverse and disabled people. We are still quite far from being called a more or less inclusive world, but the change is happening. I just wish that people in the privileged positions, who often take the key roles in the photographic world, would give more space to people, who have less opportunities to be heard.