FK asks – What qualities make good photography?
We are continuing our series of questions to the directors of various photography festivals, museums and institutions in Eastern and Northern Europe. This time we asked about the qualities that make photography good.
Vaclav Macek, director of Bratislava Month of Photography, Slovakia:
Good photography means crossing the borders of tradition of depicting the chosen subject. The artist has to provide the viewer a point of view which is unexpected, which has professional quality and on the other hand – the freshness of a new look on the subject.
Maira Dudareva, director of the Latvian Museum of Photography, Latvia:
Good photography is able to communicate with the viewer, evoke emotion, convey a message or tell a story by using all the possibilities of technology, composition and light.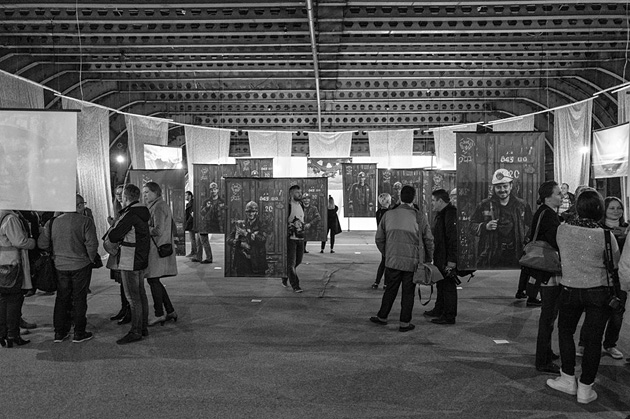 Irina Chmyreva, artistic director of the PhotoVisa International Festival of Photography, Russia:
Visual discovery. The feeling of a new experience. Of course, it depends on the previous knowledge of the spectator, but here we are talking about the most "intellectually perverse" spectators – visual curators and artists…
Mindaugas Kavaliauskas, director of Kaunas Photo festival, Lithuania:
Good is a very arbitrary notion. What can be good for a lover of technically perfect images, might be a specimen of banality for a storyteller. If I could respond to this question in one sentence, I would probably no longer curate festivals or exhibitions, or create images myself. The quest for good photography to me is a strong connection between images and the social world. I am not a huge fan of wildlife, nude, fashion or purely aesthetic photography, believing that these directions are important for the economy of photographers, but lead to one cul-de-sac when placed into the context of art or document. I love what Israeli filmmaker Amos Gitai said at a press conference in Arles, when asked why his work was so socially engaged. He answered that you could play with balloons up to a certain degree, before it all becomes versions of the same thing. Stories behind even conceptual images allow us learn more about the world. One of the strengths of photography today is its wealth of interpretations of personal views on subjects that impact the world – from psychological, moral, and political to ecological issues that are hardly visible on the mass media agenda.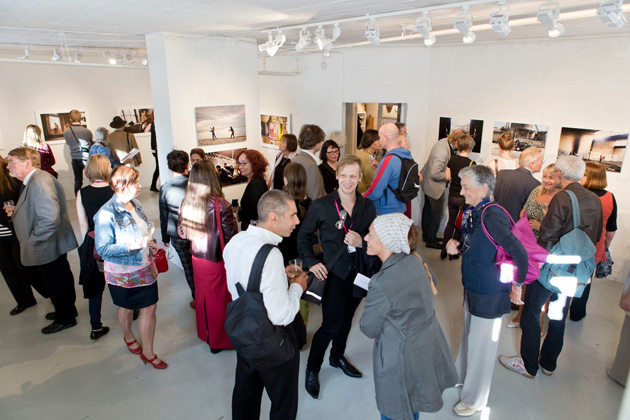 Tuula Alajoki, director of Backlight Photo Festival, Finland:
Content, approach, determination, curiosity, honesty, respect…
Marina Paulenka, director of Organ Vida festival, Croatia:
I don't like to listen, or share 'how to' advice, because I think that in art it is something from inside that defines the final product. I think that in any art it is important to reflect on the time period in which you live, and to be honest in what you're doing; to let the audience identify with the issue and know why you're doing that and how to do it the right way. At a time when aesthetic and technical level can't be the only definition of quality photography, it is important to have a smart story and know how to manage it, and to use photography as a guide in an unknown, undiscovered world. This approach to photography will surprise the viewer, initiate something new in us, create some new feelings and ways of meanings, question us, engage us…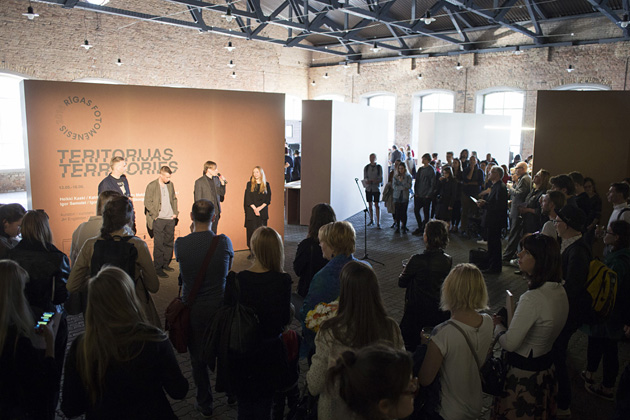 Arnis Balčus, director of Riga Photomonth:
Multi-layered content, strong visuality and a thematically relevant context.
Aga Dwernicka, director of Krakow Photomonth Festival, Poland:
And what qualities make bad photography now? Everything is a question of definition. As for my taste, good photography doesn't just leave you alone with an image.
Nadya Sheremetova, director of FotoDepartament Foundation, Russia:
Good photography gives the audience the ability to "see" things that are not shown. Probably, for this purpose it has to be visually attractive and always have some flaw: to avoid habit, familiarity, recognition. I.e., when it's impossible to read photography – despite all the words there is always something more.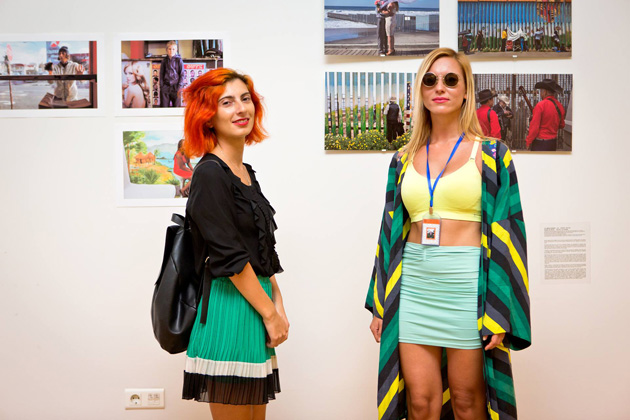 Kateryna Radchenko, director of Odessa/Batumi photo days, Ukraine:
Good photography is a manifestation of the author, his/her stand, and individual visual language.
Grzegorz Jarmocewicz, artistic director of Bialystok Interphoto festival, Poland:
Today, producing images is as easy as never before in the history of the world. Practically everyone knows how to shoot. Advanced technology automatically improves our mistakes and immediately publicly presents the results of our work in social media. However, a good photograph does not just mean a technically correct one. What is important is what is beyond the image.
Judit Gellér, curator at Robert Capa center, Hungary:
First of all: honesty. What I am always looking for and the most important aspect for me as a curator is whether the photographer has had the ability to choose the right position and the right apparatuses (cameras, materials, installation modes etc.) to express and to convey his or her message that reflects on a(ny kind of) problem that really interests him or her.