FK asks – How would you describe the current state of photography?
We are continuing our series of questions to the directors of various photography festivals, museums and institutions in Eastern and Northern Europe. This time we wanted to find out their take on the current state of photography.
Vaclav Macek, director of Bratislava Month of Photography, Slovakia:
There is no clear trend or movement which is as strong and omnipresent as the post-modern photography of the 80s and 90s. I see the challenge of contemporary photography in the ambition to be as close as possible to contemporary art, to cross the borders of traditional photography and to broaden photography with conceptual quality.
Maira Dudareva, director of the Latvian Museum of Photography, Latvia:
In my opinion, photography has become very diverse, and it seems difficult to be able to surprise anyone, but at the same time, young photographers can still find their own place in the field. At present, quite a number of photographers are focusing on older technologies and there is a sustained interest in the use of film. I have not carried out any research, but from viewing artist portfolios, it seems that at the moment, emotions, feelings, stories and visual essays are significant in photography.
Irina Chmyreva, artistic director of the PhotoVisa International Festival of Photography, Russia:
A new technological level of visualization. New possibilities for printing our art. A new force in the voice of the young generation. And much more interest in the history of photography – right now I feel much more is discovered then even ten years ago…and this is reflected in new art.
Mindaugas Kavaliauskas, director of Kaunas Photo festival, Lithuania:
The over-production of good and a reasonable amount of excellent photography makes for an era when people with good expertise and powerful passion for what they love, bring us images of unknown worlds that cinema and even television would not really care or afford looking at. The independence of photography and photographers should be ranked among the most important values in today's world. From the standpoint of democracy, it is a great victory. The fierce competition of the presentation of works results in a fascinating world of photobook creation and a whole new culture of photo publishing, covering a multitude of ways of using materials similar to paper… A good decade ago, photographers were staging exhibitions to get a book published. Today, it is the inverse procedure. Paradoxically, in the era of the internet, those two ways: exhibition and book, while being the most outdated ways of diffusion, are the most desirable for the creators. The dangers of the reign of the photo book should not be ignored, though. The book culture is becoming the primary channel for the distribution of art photography, and the catalyst for works to become exhibitions.
Subject-wise, contemporary photography is a massive challenge for its creators. What can you offer to the art audience that has not yet been photographed or visually interpreted? If your work is "young and fresh", and you do not care about the legacy of work done in the 20s and 30s, 60s or 70s, or 90s, you might be proud to get into a Top-500 of some kind. But if you have nothing to say, well, you deceive yourself by closing your eyes to the immense underwater part of the iceberg of photography. For example – collections of vernacular photography, self-portraits (now, we call them selfies) were around decades and a century ago… Therefore I find it strange to see young curators undemine the works of classic art historians, just because some things were done well before they were born.
Tuula Alajoki, director of Backlight Photo Festival, Finland:
It is interesting and polyphonic. Newcomers do have their own voices and views, I feel this in both art and more journalistic approaches.
Marina Paulenka, director of Organ Vida festival, Croatia:
This is a fairly extensive question because it creates a debate in different directions, so we can talk about the impact of social networks and censorship, about the level of representation of women, the attendance of a majority of white men, subject popularity in general.
At a time when we have more information available, and technology is in constant progress, I think that personal quest for knowledge and education is important; this is what we can still do in a world in which the medium is constantly changing under the influence of various factors. Also, micro stories and unique visions of artists with a different approach to the theme/medium, that can easily be reflected on a universal level of understanding, are something to be valued.
Digitalized practice has helped us in understanding, appreciating and going back to analog technology, and appreciating the value of an object.
Certainly, photobooks have affected photography greatly, becoming the medium through which artists create something tangible that can be distributed all over the world.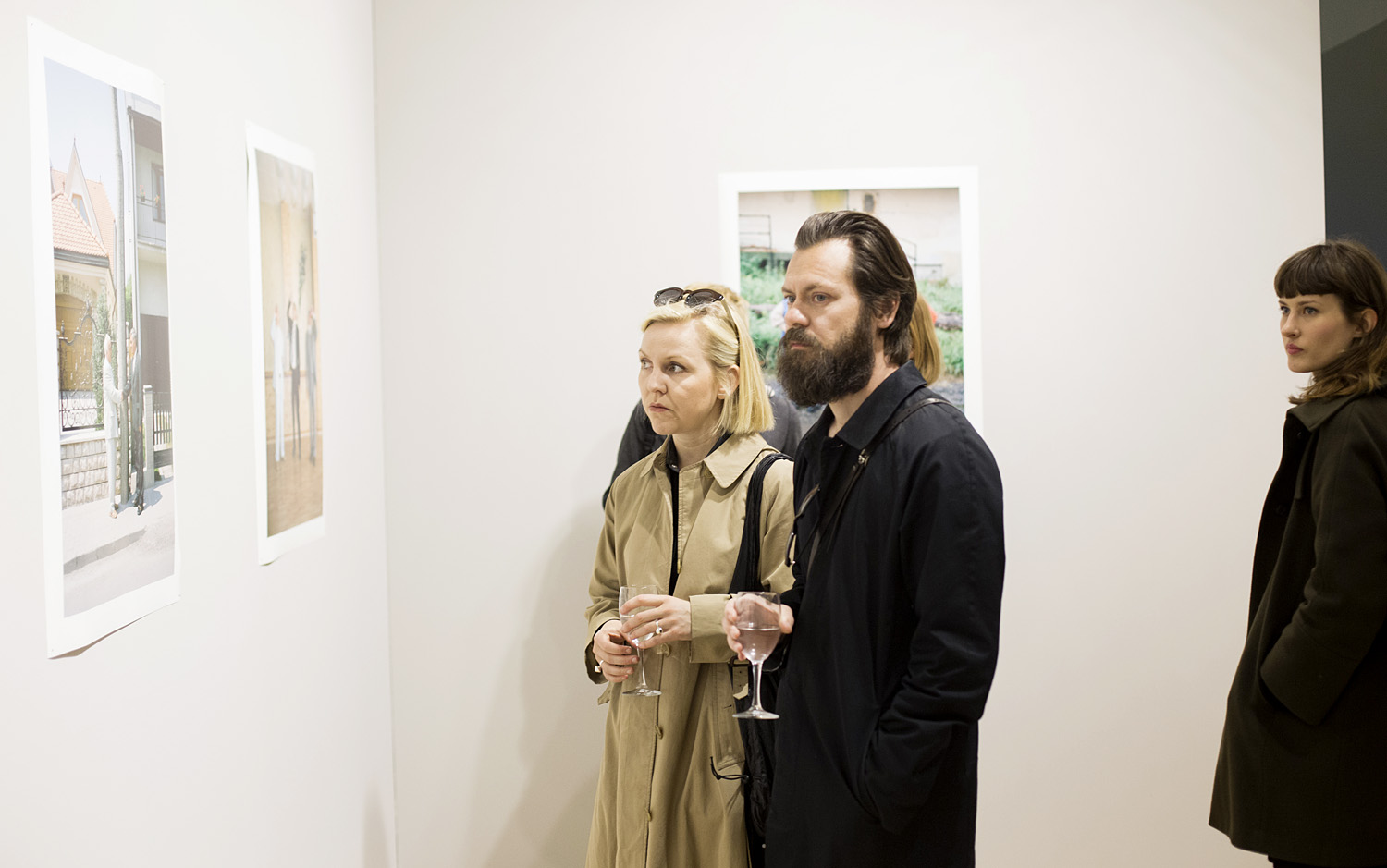 Arnis Balčus, director of Riga Photomonth:
On the one hand, photography has become more diverse, communicating with a variety of other media (sculpture, performance, graphic art, film), but on the other hand there is some stagnation to be seen in the content and execution (many photo stories consisting of portraits and landscapes of another village fading away in the middle of nowhere).
Nadya Sheremetova, director of FotoDepartament Foundation, Russia:
Today's processes of placing photography in and outside art are inseparable not only from its position to show something, but also from the ability to make reality visible. Thus to reveal something hidden or automated, the thing we don't notice in regular perception mode – the mode that is outside art. For today's photographers it is not enough to make nice, even visually complicated images. They have to be artists, who are observing and rethinking reality, forming their own position, combined with the with skills of making images. Photography becomes a more and more intellectual field. And this is terrific.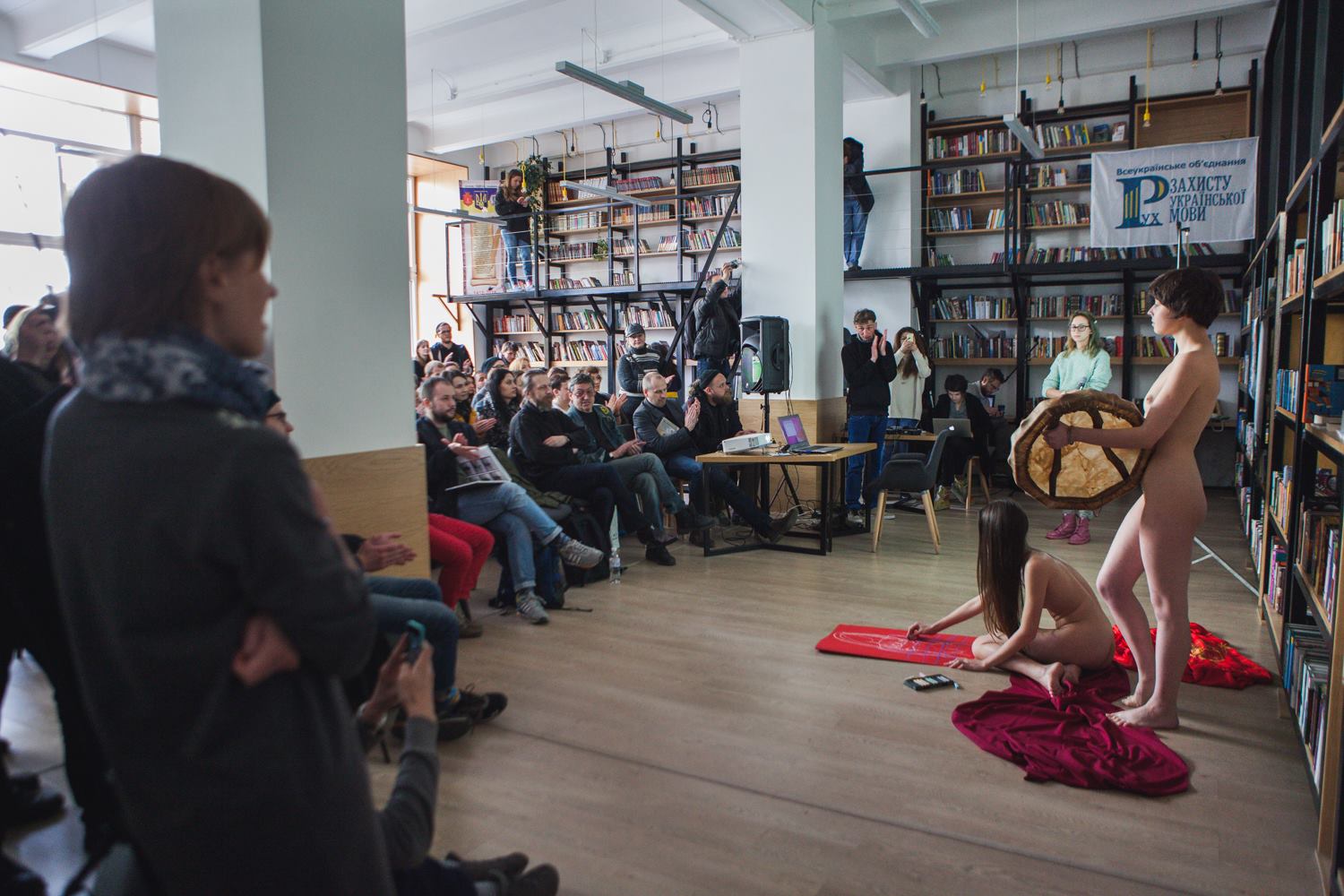 Kateryna Radchenko, director of Odessa/Batumi photo days, Ukraine:
The status of photography in Ukraine is yet unclear and the boundaries are only now starting to be defined. There is not a single educational establishment in the country that could provide a comprehensive photographic education, while the photographers' activity itself is based on commercial or amateur principles. Photography as a kind of art is developing behind the scenes, although in a bold, quick, and ingenuously experimental manner.
Grzegorz Jarmocewicz, artistic director of Bialystok Interphoto festival, Poland:
The modern day world of the information society is awash with millions of images. Some of them live only a few seconds, but others become icons and witnesses of their time. Photography explores all fields of human activity, from organizing, systematizing and describing the material world, to commercial culture and human memory. To create it we use the same hardware and software everywhere. We succumb to fads – the same stylizations of imaging. Images submit to unification and the individual expression melts in the stream of liquid modernity (Z. Bauman). It is also the fundamental problem behind why we cease to believe photographs.
Judit Gellér, curator at Robert Capa center, Hungary:
Even though there is a huge flow of photographs on web 2.0 pages or photo-sharing applications, there are still ways to retain power and create a renaissance of professional photography. It is enough to think of and compare how photographers reflected on the appearance of Kodak Brownie cameras more than a hundred years ago.