FK asks – How do you promote yourself?
FK continues the question series to Latvian and East European photographers to find out how they tackle their daily challenges. This time we ask how they promote themselves.
Rafal Milach:
Online and real world activities. This is probably the hardest thing of being an independent photographer to promote the work. Sometimes it seems to be more important for many artists than the work itself.
Jana Romanova:
Today the only thing I do is actually social networks, but it's only because I'm very much into the new projects I'm working on and invest all my time to produce them. But in general I would recommend going to the festivals as much as you can and get acquainted with people. Photography and also art world is a community and things start to work much faster when you become part of it.
Alnis Stakle:
Sometimes I publish something on Facebook. Networking with colleagues, near and far, is an integral part of our modern-day world. The target audience of such self-promotion is very narrow and they (curators and publishers) are "bombarded" with achievements and works by anyone who cares to do so. It is not worth to have great expectations out of this. This year I had very successful participation in the photobook dummy competitions organized by Photobook Bristol, Fotobookfestival Kassel, Arles festival and Unseen, where I took part with my book Melancholic Road. The book was included in the book exhibitions of these events and it gave rise to a huge interest from the sellers and collectors of the photobooks.
Reinis Lismanis:
Because my commissioned work and hobbies are closely related to my professional interests, I have managed to establish friendly relationship with artists, curators and organisers from the entire Europe, especially Great Britain, where I graduated from a university. These friendships are self-sufficient support mechanisms on their own, which allow popularizing my works. I also try to be fairly active in the web environment and from time to time I send some bolder emails.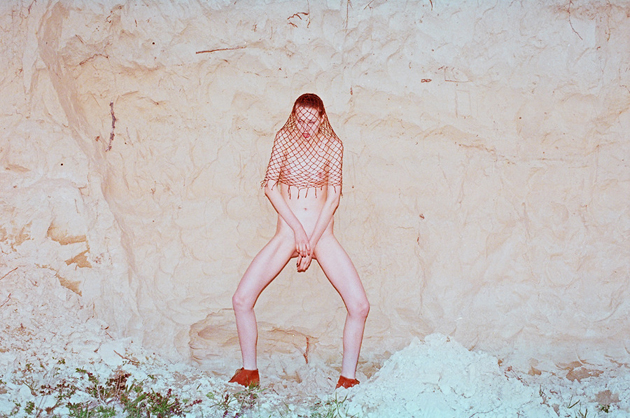 Synchrodogs:
When we started, Internet helped a lot, our pictures became viral right ahead. Now Internet also helps as we have a nicely developed social media but many people see us in exhibitions, magazines, ads, etc.
Birgit Püve:
I have to admit I haven't thought about it. I only promote my work on Facebook and my homepage.
Ekaterina Anokhina:
I started my career with a photobook, and took it to the first photobook festival in Vienna together with my fellow graduates from Rodchenko Art School in Moscow. I love photobooks and I think they can be a great tool to promote your work, especially if you're an artist like me, who lives in Russia and can't afford a lot of travelling. I also try to go to portfolio reviews and photography festivals; it's a great way to meet other artists and photography experts.
Līga Spunde:
I have created a homepage, which mostly serves as a portfolio. Every now and then I try to update its contents, therefore I pay attention to the documentation of my work. I think that my work and images are the best promotion for what I do. Surely I don't forget to show pride in my achievements in a timely and public manner, at the same time informing audiences about my activities and making my friends and acquaintances happy.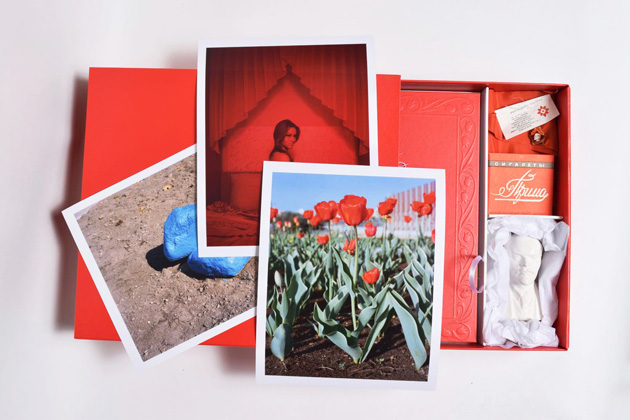 Andrew Miksys:
Completing my projects and making them into books seems to help a lot. Having a good project on your website or doing an exhibition can be ok, but when you make a book it seems to carry more weight (literally and figuratively). There is quite a renaissance in photobooks these days and making a book is a very good promotional tool that can help start a discussion about your work. I get many more requests for interviews or exhibitions once I've completed a new book. And photobook fairs are great places to meet new people and build your audience.
Viktorija Eksta:
I use social networks and update my website. I participate in exhibitions, if there is such an opportunity. I have participated in some portfolio reviews, however I don't see them as particularly meaningful. I have participated in competitions rather seldom.
Sergiy Lebedynskyy:
Unfortunately for me, I do not work on promotion systematically. I don't like pushing. For "lazy" people like me, portfolio reviews are great, but for good reviews you have to invest hundreds, even thousands of dollars for participation, travels and accommodations. Social networks are very cheap method to share work. Simply by posting some pictures on Facebook my photographs were exhibited in shows and were sold. Photobooks are promoting your work very well. It is remarkable that nowadays an emerging photographer with an emerging publisher, and with a relatively small amount of money but lots of energy can reach the whole photographic world by making a small edition of a single book. I recommend the photobook review in Vienna.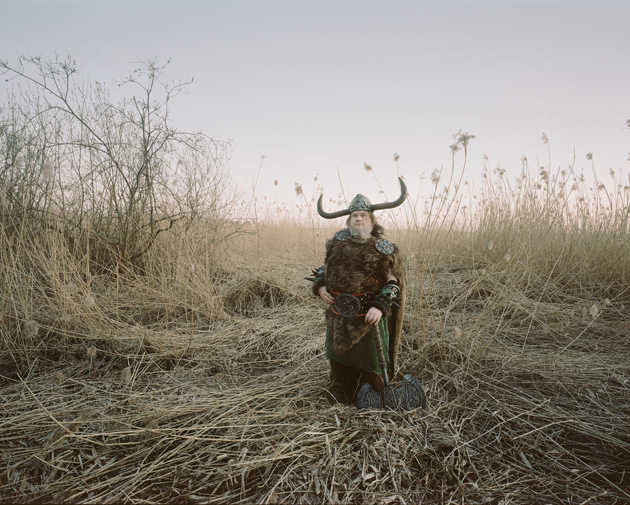 Reinis Hofmanis:
Self-promotion does not come naturally to me; it requires pulling oneself together. I publish news on exhibitions, new projects and publications on my website and social networks.
Ieva Raudsepa:
Every now and then I participate in competitions and portfolio reviews, in order to show my work to curators and industry experts, who potentially might be interested in it.
Kārlis Bergs:
I don't particularly promote myself. I update my homepage, and Facebook is useful. When I self-published my photobook, I used Facebook groups, which had many people interested in photobooks.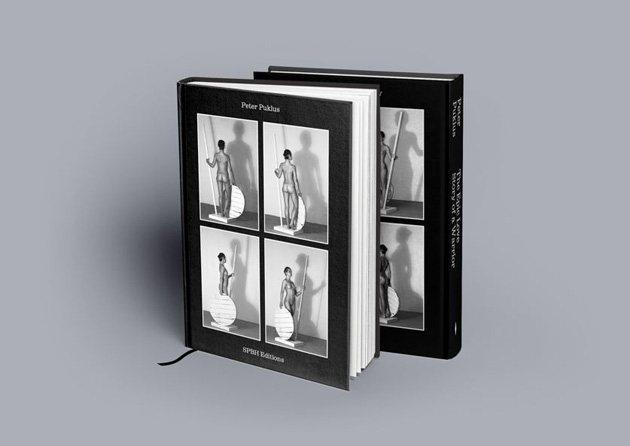 Peter Puklus:
Yes, promotion is important but I believe it's more like teamwork. I try to get involved in cooperation or to build partnerships with large audiences. For example, when I had my solo exhibition Unsafe to Dance at C/O Berlin earlier this year, we welcomed the visitors to take images at the exhibition, to modify them and to upload to Instagram with a hashtag #remixPeterPuklusCOB. Another good example is related to my new book The Epic Love Story of a Warrior published by Self Publish, Be Happy, London. They are not only a publishing house but mainly a great platform which creates bridges between different audiences: they engage younger people through their Instagram and at the same time they are present in museums, workshops and art fairs. This means that my new book is reachable from different directions, which is a really great advantage in terms of promotion, so I'm able to focus on my job.
Katarzyna Majak:
I used to do all the work by myself – I contacted the respective institutions and approached curators. Also, for the most part I worked as my own curator, PR person, graphic and exhibition designer, producer, text writer, etc. I sent my own proposals. As there is an overwhelming number of artists they need to be active themselves, rather than wait to be approached. I also learnt a lot being an artistic director of Warsaw Photo Days. As I needed to promote both the event and the exhibitions I curated, I gained lots of experience and knowledge on how to find oneself in the photography world. At some point I travelled a lot – to various festivals, portfolio reviews, creating a network of the possible collaborators, which I believe is also a part of getting out there.
Anastasia Khoroshilova:
A website and social media are a must nowadays. Of course, networking is still very important. So, being at art fairs, attending exhibitions, applying to competitions is essential. And, of course, it is important to have colleagues as friends. You help each other.
Danila Tkachenko:
I try to dedicate maximum of my time and energy to the new projects, so the organizational work and promotion is taken care of by my studio. For two years my studio director has been following all communication with partners, competitions, press, production of the shows, social media, etc. It works best for me, as these issues are often complex and time-consuming, I would not be able to make it all properly, while continuing working on new things. As to promotion, I think that it is most important to make good work, and to show it properly, making nice exhibitions. I am very happy about my solo exhibition for the European Month of Photography in Berlin. It is an experimental format, the series is shown like this for the first time: apart from the photos, it includes archives, books and magazines, even artefacts from the Soviet times. I hope that it's also received well by the audience.