Interview with Anna Tellgren of Moderna Museet
Anna Tellgren has been a curator of photography at Moderna Museet in Stockholm since 2004. She has curated numerous exhibitions including Arbus, Model, Strömholm (2005), Lars Tunbjörk. Winter/Home (2007), Moderna Museet Now: Inta Ruka (2008) and her exhibition Francesca Woodman. On Being an Angel (2015) is touring internationally. In 2011 she was responsible for the project Another Story. Photography from the Moderna Museet Collection, a major presentation of photography in the entire museum. Previously, she has worked as a researcher and lecturer at the Department of Art History at Stockholm University. She was the editor of The History Book. On Moderna Museet 1958–2008 (2008) and is associate editor of Konsthistorisk tidskrift/Journal of Art History.
On 11 May she will participate in the portfolio review of Riga Photomonth. Applications are now open for photographers who wish to show their work to a range of international photography experts. Check the Riga Photomonth website for application details.
How did you get involved with Moderna Museet and what is your daily routine there?
I have been a curator of photography at Moderna Museet since 2004. Before that I was teacher and researcher at the Department of Art History at Stockholm University. My interest has always been in photography and very early on, I wrote a thesis on the Swedish photographer Christer Strömholm. That led me to read about and contact international photographers and to continue studying the history of photography.
I am part of the curatorial team at the museum. We are five curators responsible for different parts of the collection. Together with our Director we have meetings discussing and deciding on our exhibition programme, acquisitions, outgoing loans and presentations of the collection in the museum.
My daily routine is that every day is very different. I have a lot of meetings with people working on my projects. Meetings and collaborations with our photography conservator and colleagues from the Departments of Learning, Technology, Communication and Administration. I receive many questions from Sweden and abroad on our photography collection and proposals from photographers, other museums and photographic institutions. At the moment I have started to work on a big exhibition for next summer 2019. We are regularly working on new presentations in the collection. I am also Research leader working on different research projects at the museum.
Where does photography stand among other media/arts at Moderna Museet – what is the acquisitions policy, how do you decide what to exhibit?
The Moderna Museet collection of photography comprises some 100 000 works made from the 1840s through to today. Photography has had a strong presence at the museum since the beginning of the 1970s. The activities are comparable with other departments of photography at for example, Centre Pompidou in Paris, Museum Folkwang in Essen, the Stedelijk Museum in Amsterdam and the Museum of Modern Art in New York. You can find more about the history behind the photography collection in the book: Another Story. Photography from the Moderna Museet Collection (2011).
In our acquisition meetings we discuss all proposed acquisitions and donations. It is a very long process and we try to find what is interesting for the collection now and for the future. We are the national museum of modern art in Sweden. We have a special responsibility to collect Swedish and Nordic art, but we also buy international art. How much is a question of funds.
The same process with the exhibitions – we discuss proposals from artists and other museums; we discuss ideas from our curatorial team, and together with our Director we try to create a varied and exciting exhibition programme for our audience.
What is the biggest challenge working as a curator of photography?
The field of photography is huge. Photography today is very different from only ten years ago if you think of the digital image, Internet, IPhones and everything around social media. That is a challenge, but also what is so interesting and fascinating with the photographic medium and its history.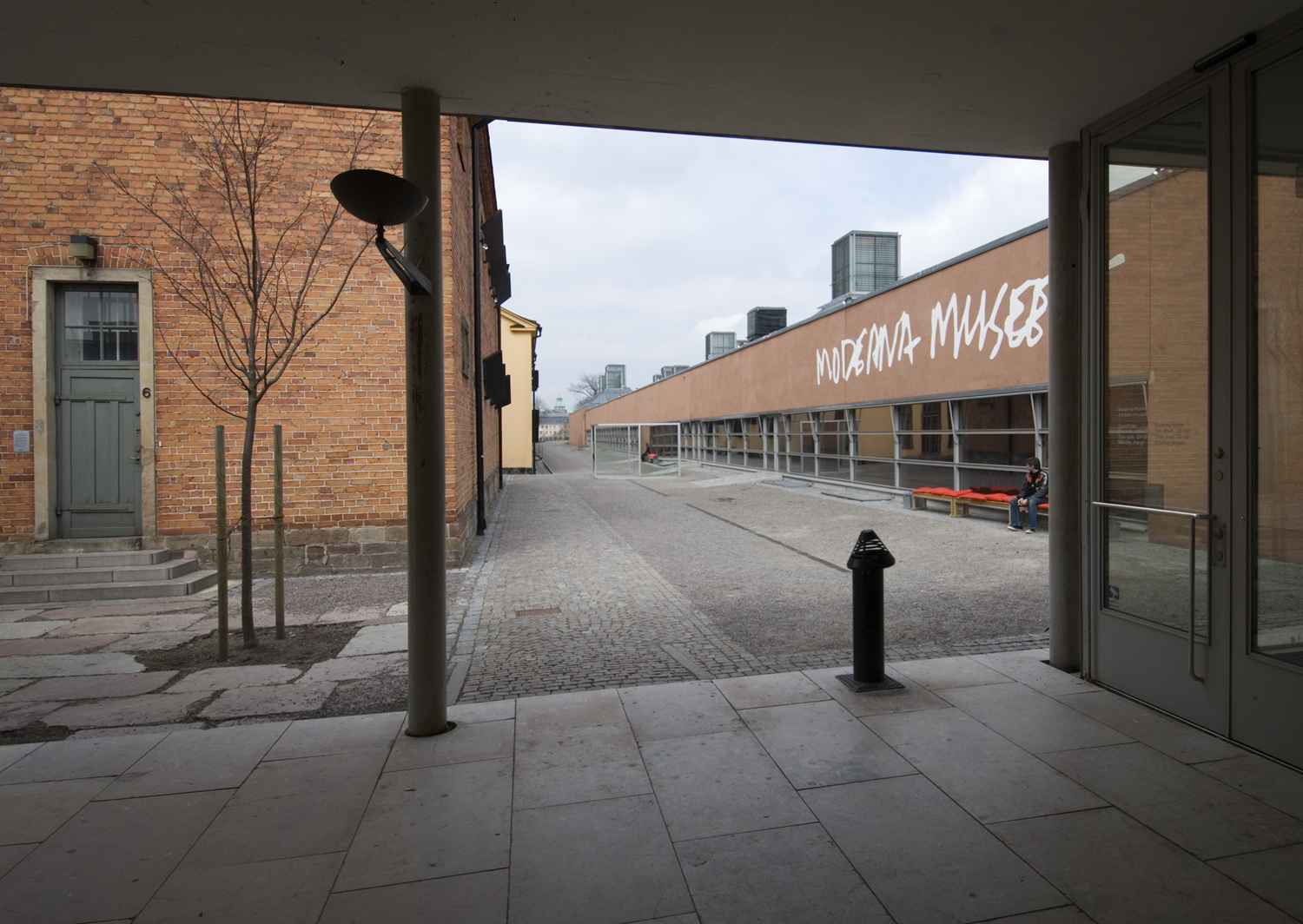 How would you describe the current state of Swedish and Nordic photography?
I find that Swedish photography is currently very strong and that many interesting things are going on in Nordic photography. Denmark, Finland, Iceland, Norway and Sweden have an active and challenging photography scene. There are several examples of exciting collaborations and creative encounters between photographers, critics, curators and scholars in the Nordic region.
It is impossible to find a common style or theme among today's active photographers in the Nordic region, but you can however find a few intriguing general tendencies and similarities in their subject matter or approaches. Many photographers focus on themes of fantasy, poetry, moods and beauty of various kinds. The landscape is a recurring theme in many oeuvres, but it is the urban landscape that is being explored now. Younger photographers travel and often work on projects in other parts of the world. The breakthrough of digital technology has naturally influenced the photographers and artists who are active today. They relate to photo history in various ways, but several of them have adopted older ideas of the image and tried them out using new technology. The photobook movement and how young photographers and artists are using the traditional medium of the book is very interesting to follow.
In the early 2000s, Nordic contemporary photography became a major presence on the international art scene. The period is distinguished by the emergence of many women photographers, and this trend has continued on the Nordic photography scene. Among them are the artists Tonje Bøe Birkeland, Katrín Elvarsdóttir, Martina Hoogland Ivanow, Astrid Kruse Jensen, Susanna Majuri and Julia Peirone, just to mention a few. At Moderna Museet in Stockholm we are currently presenting a selection of contemporary Nordic photography and film from our collection with works by Elina Brotherus, Annika Eriksson, Maria Hedlund, Ulf Lundin and Nelli Palomäki.
Why should photographers take part in portfolio reviews?
Portfolio reviews are an opportunity to meet other photographers and professionals in the field. It is always good to present and discuss your photographs and ideas with other people. For me as a reviewer it is always fantastic to meet young and more experienced photographers and talk with them about their work. And maybe you will meet the next star in photography!