Women in white: a talk with Belarusian photojournalists
FK Magazine, in collaboration with SHKLO, a platform dedicated to contemporary Belarusian photography and visual arts, offers a talk with Belarusian photographers Volha Shukaila, Nadia Buzhan and Tanya Kapitonova that will take place this Thursday, 27 August 10.30pm (Latvian time or GMT+3) on our Facebook page.
Key force behind the recent mass protests in Belarus are female politicians who have led the action – including opposition leader Svetlana Tikhanovskaya – and the self-organized initiative "women in white" who have made a brave stand against the horrifying violence by state forces.
Many of the iconic images that captured the dramatic events in Minsk were made by female photographers. In this event we'll introduce three Belarusian female photojournalists that will share their photographs and stories from recent weeks: Volha Shukaila works for the largest independent Belarusian media TUT.by, Nadia Buzhan is photojournalist of the oldest Belarusian newspaper Nasha Niva and Tanya Kapitonova is a photojournalist of the first independent Belarusian TV Belsat.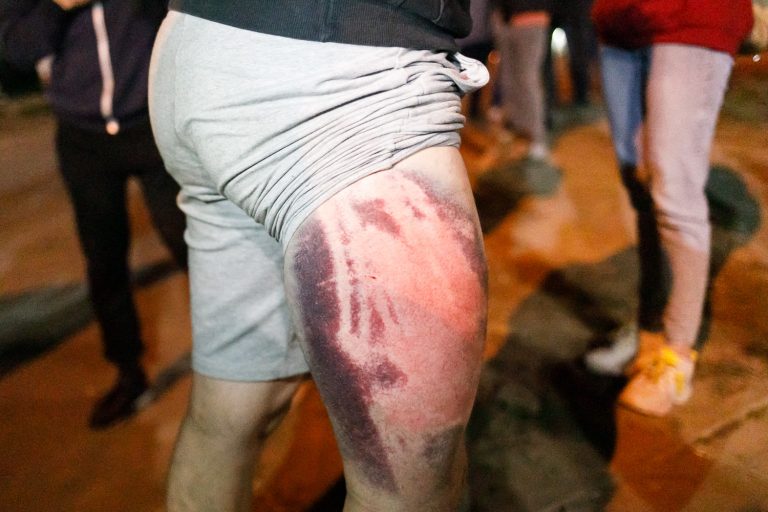 The discussion with photographers will be moderated by Arnis Balcus, the editor-in-chief of FK Magazine. The event will be in English, streamed live both on FK Magazine and SHKLO Facebook pages.
To thank and support participating photographers we invite our viewers to make a donation that will be shared equally among all three Belarusian photographers. Please donate it here:
Photo by Volha Shukaila