10 minutes with Bram van Dijk
Bram van Dijk (aka NAHMLOS) is a Dutch photographer and filmmaker based in Paris. He has studied audiovisual arts at the Willem de Kooning Academy, Rotterdam. Bram van Dijk's project will be presented at Riga Photomonth 2021. It is a documentation of the protests in Paris against many different changes in the country and globally, from high taxes to the Black Lives Matter movement. The author was inspired how in a time where we are so divided these groups of people can come together to express their beliefs and ideologies.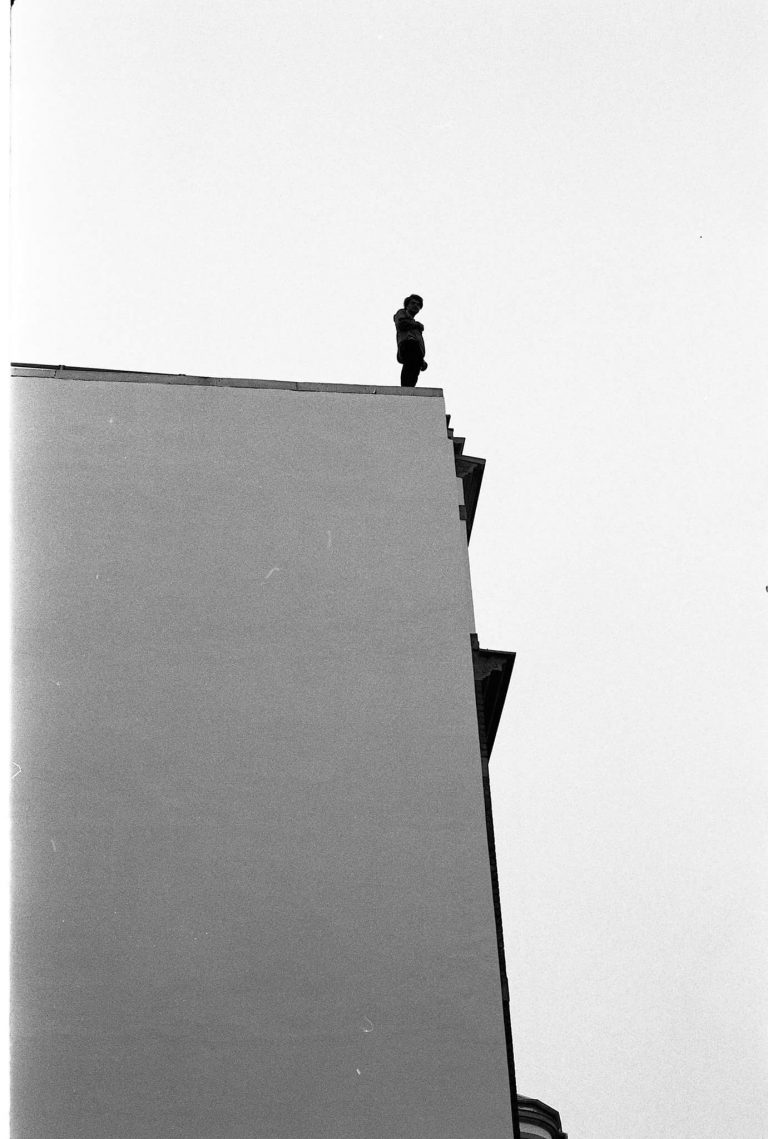 Where did you get the idea for your project?
A couple of years ago I started to photograph a lot in the streets. After shooting so many different people, situations, characters and places I started to develop a small archive of photographs. I'm not really used to work on a series with a pre-planned subject in mind, mostly because I haven't really tried it yet I guess.
So what I usually try to do is to dive into my archive and search for connections between different photos. This particular series is a selection of photos taken between 2016-2020, all of them are taken in Paris, where I am currently based. The photos show different people, situations, characters and places.
How does your film-making experience compliment your photography?
During my film studies I started to experiment with photography. Basically, my goal was to become more experienced with framing, focusing and light in order to get better at my camerawork in film. In the beginning, my photos were mainly horizontal, to stay in the framing of the 'traditional' film.
After some time I noticed that I started to take more vertical photos and experiment with the use of flash. Slowly my photography started to live a life on its own, beyond the idea that it would train my eye to get more experience in framing, focusing and light.
During my 6 months internship in Paris I took a lot of street photographs (some of the photos in the exhibition come from this period.) Once back in Holland, I decided to make a photobook and use the images, locations and characters as the main inspiration to start the writing process for my graduation film Gallivant. As film inspired me to start photography, now photography inspires me to work on films.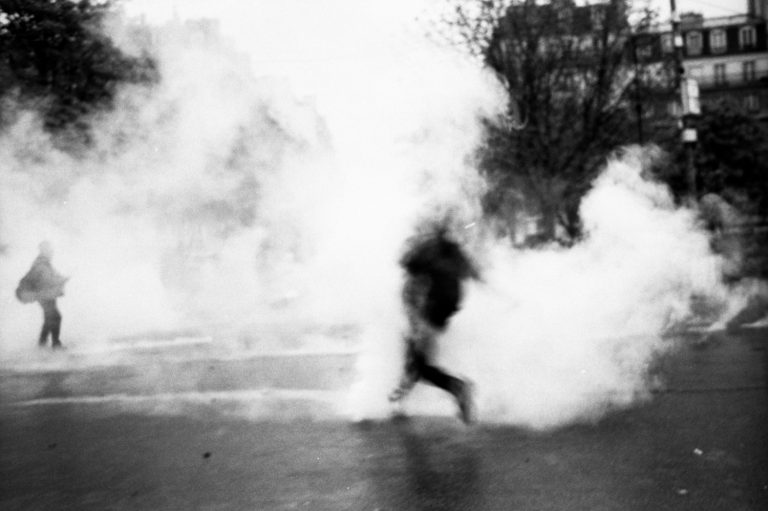 Have you ever been involved in protests?
As I've attended various kinds of protests, I find myself split between many opinions. Some of which I agree with, some of which I don't. I haven't been heavily involved in spreading a message or choosing sides during these protests. For some reason, I feel like my role as a person who documents these things should stay quite neutral. I've seen people that I agree with do things that I don't agree with during these protests. Also I want to be able to document the people that I don't agree with and I'm worried that choosing sides would narrow my vision.
How COVID-19 has affected your artistic practice?
COVID-19 made me shoot a lot less photos, not only because of the strict lockdowns we had in Paris but also because of the policy on wearing masks in public spaces. A big part of what I like in taking photos in the streets is to capture people's faces and expressions. With so many people wearing masks on the street this made it a bit difficult to find the photos that I would have liked to take.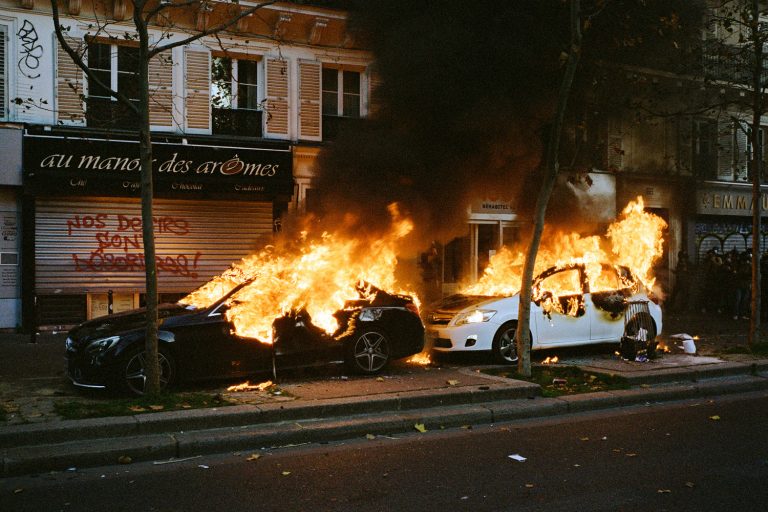 What project are you working on at the moment?
Since I'm photographing a bit less, I started to focus more on my film work. Unfortunately, my objective for these projects is to work on them with the least pressure possible. I'm trying to work on them with the idea that they might never be released. If I mentioned them here that would bring them in existence even before they existed. Therefore I'm afraid that's all I want to say. Besides that, I'm hoping to be shooting more photos again soon! I'm having a problem with one of my analogue cameras and I'm not sure it can be fully repaired, so I'm trying to save some money to be able to search for a replacement camera soon.