10 minutes with Leticia Zica
Leticia Zica (1994) grew up in Brazil and since she was a teenager the camera has been by her side. At the age of 14 she did her first self-portraits and from there she continued in the world of photography, exploring themes such as feminism, the surrealist movement and Brazilian culture. Her works have been exhibited in different parts of the world, such as the Bogota Museum of Contemporary Art, the Month of Photography Los Angeles, Tiradentes Photography Festival, Les Rencontres d'Arles, among others. She lives and works in Paris, France.
Her project Interrupted is shown in Riga Photomonth exhibition Life After Covid? that takes place on Avotu Street in Riga. It tells about the author's body, its presence in space. It's about the moment when time stops, doesn't move forward anymore, and is so calm. The future is interrupted.
How did you come up with the idea for the project?  
The idea of this project started at the same time as Covid. It was a big challenge for me because I was locked in my apartment for the whole time and wanted to create a new series that could explain through images this moment we were all living in. The lack of space, of sharing. The need for creation, even if unreal. With this work I'm looking through photography and photomontage in how to explore reality and dystopia. Emptiness, cold, automatism. The body thrown into space. My body in a space that maybe doesn't even exist. I mix my self-portraits with a few pieces of the photos that, in the computer, become new material. The image, the freer it is, the more false it is. But how unreal is it if I see it in front of me?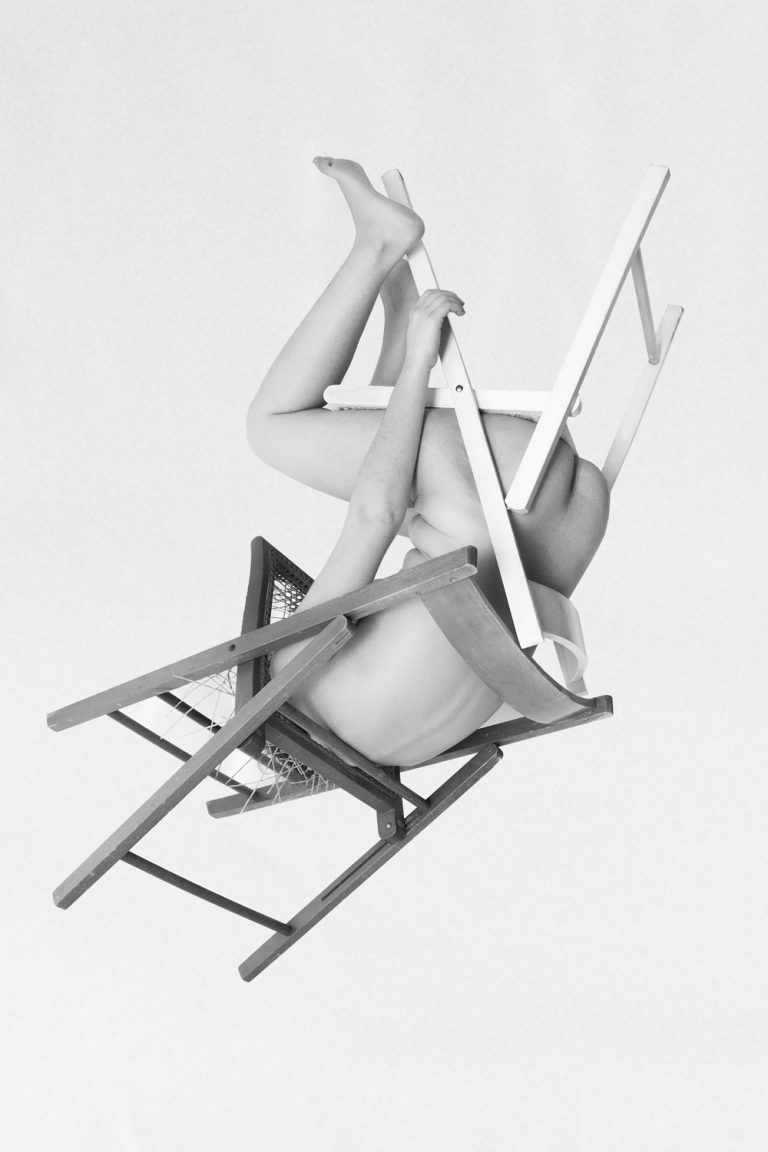 Why do you mainly use yourself in your works?
As a visual artist I do believe that every act is a political act. A naked body, a woman's naked body, a foreign woman's naked body is there to talk and not to please. Through self-portraits I have the freedom. I want to be able to create something new and unexpected. I use my own body as a tool to challenge how photography can represent the female body in response to so many inequalities in our society. My body is a white canvas looking for answers and getting more and more questions. It is the main subject in my work, discovering itself and its imagination. I use my body as an opening for a dialogue.
What is the biggest lesson the Covid times has taught you?
Covid has given me a new sense of space, of where I live and how I live. I think it helped me to understand my own path in a more profound way, and also understand the others surrounding me with more respect, more calm, understand that we are all so vulnerable and that is so ok! It's such a challenging time we are all living! I think the biggest lesson Covid has taught me is how the choices we make in political aspects can really turn against us as society. I'll give you the example of Brazil. They elected a fascist president and now the population is struggling in all aspects in their lives, and most importantly to be alive and to get out of this crisis. As a result we have a genocide caused by someone that is not able to lead. So unfortunately Covid in a way has given me this notion of how important politics is and how close it is from us when we are suffering from a crisis.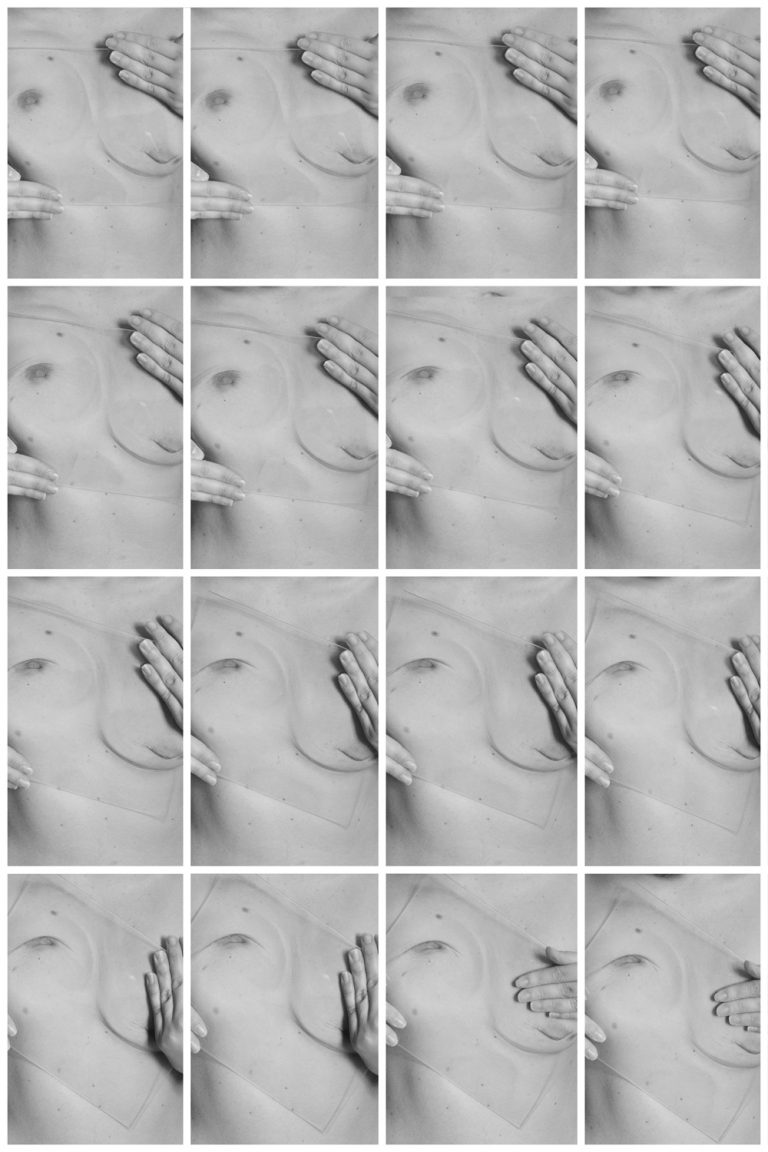 When the Covid era is over, do you think the world will be a better place?
I think the world really needs to change otherwise I don't see the exit and Covid showed us that. It gave us the limits of life and showed us how nature has been suffering for so long with such human exploitation. I prefer to keep my optimism and think that the world is gonna be a better place, it must be! But for that we need not only people that believe in changing, but also politics taking more responsibility into ecology. We need to rethink the way we consume, and of course, give some hope for the children through education and equality. Concerning art, we need more activism and less merchandising.
What project are you working on at the moment?
For the moment I'm working on some residency projects that I want to explore in France and not a particular project. My projects are connected with the idea of a body in a new territory and what kind of image this relationship can create. I'm interested in exploring the body as a landscape and how to find the wild side of it.