10 minutes with Stefano Conti
Having graduated from the HDK-Valand Academy of Art and Design in Gothenburg with a degree in photography, the artist Stefano Conti who was born in Northern Italy continues living and working in Sweden. He is developing his career both individually and in tandem Emma and Conti together with Emma Sandström. His approach to photography is interdisciplinary – it is often interconnected with sculptural objects and collage, continuously questioning and expanding the boundaries of the medium. In Stefano's visual narratives there are fossils, videos found on YouTube, daily domestic objects and historical evidence, which often are turned into vivid installations.
The artist is characterised by impressive productivity. Since 2015 he has participated in numerous group exhibitions, including festival SIFest OFF, Milano Triennial, Hasselblad Centre in Gothenburg. He has also had several solo shows, has been involved in self-publishing and regularly uses opportunities to expand his knowledge in masterclasses, courses and residencies. In February this year Stefano's zine When I killed your tulips became one of the winners in the Spazio Espositivo PR2 Dummy PhotoBook Prize contest. Stefano spent June in Riga, by working at the ISSP Riga residency, but now he is getting ready for exhibiting his works in Genova, Milan and Grenoble.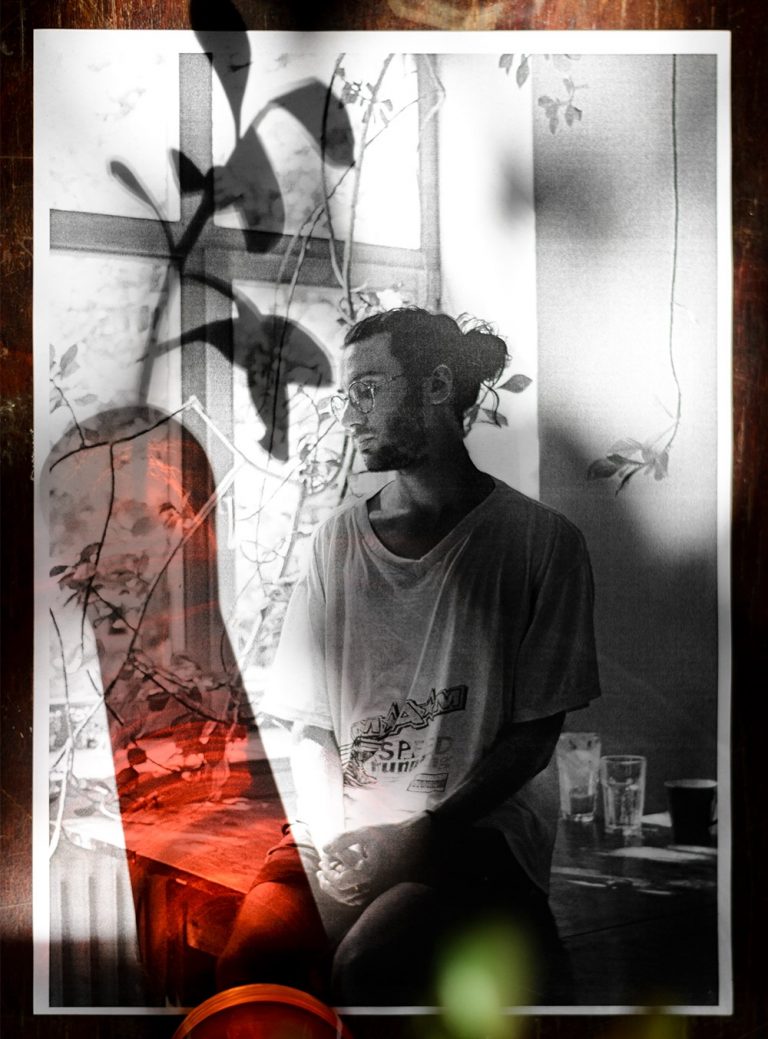 You have spent almost a month in Riga and travelled to other places in Latvia as well. What are your impressions about life here?

You love nature, you are really generous and straightforward people. I enjoy the art scene in Riga and the abundance of museums. My favourite one is the Latvian Museum of Natural History, with a great collection of fossils and stones. You also have nice food markets with very tasty fresh vegetables!
Please tell us about your ongoing project When I killed your tulips!
It explores the social biography of objects through the medium of photography and how their meanings change and are renegotiated throughout history depending on the social interactions they are caught up in.
I am fascinated by the methods that archaeologists use to fill gaps in information and reconstruct the past, actions that often cannot be linear over time. They seek linearity in history that is difficult to find. Mostly they recover only fragments from the past that confirm or question what we already know. Similarly, in When I killed your tulips I want to emphasize the confusing information on a visual level by combining materials of the past with materials of the present to see what can emerge. Synthetic materials are juxtaposed to natural ones in a continuous back and forth over time. Like archaeologists, I dig into the photographic prints to find new visual possibilities, working with layers.
In November 2020, I made a zine out of it that is currently on view at Condominio, in Milan, Italy.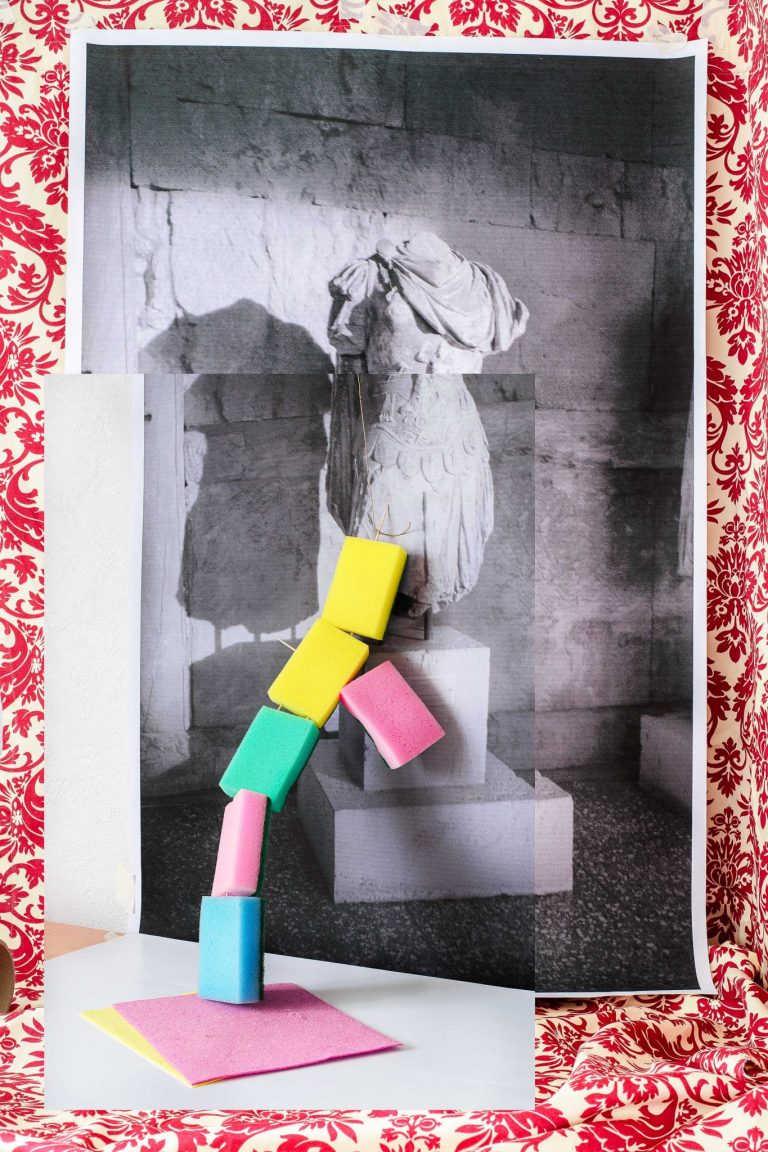 You have studied photography both in Italy and Sweden. What differences have you observed?
The two countries look at different references. Italy loves Ghirri, the tradition of landscape photography, and so do I. We rarely get out of our comfort zone, because we know we love our great cultural heritage. Sweden looks more at international artists (and supports the young ones), maybe because the Master in Photography at HDK-Valand, Gothenburg, is already an international environment. There, the educational system is very informal. I enjoyed the absence of hierarchies between us and teachers, and it's up to you how to spend your time. My experience in Italy was the opposite, with tighter schedules and higher expectations, which can stress you out. In Sweden it's important to have discussions within the class, sharing ideas and providing constructive criticism together. In Italy it is mostly the teacher judging, but there are exceptions. There isn't the right recipe!
Your works show a cross-disciplinary approach to photography, intertwining it with sculpture and collage. How and why did you choose this technique?
I like to talk about my studio as a playground. There, I don't have to take too many choices (they come next) but I can just enjoy playing. So I don't think I chose my technique, but it just happened while I was exploring new materials. After some time, I realized it was a method that worked because it mirrored my interest in the materiality of photography and the playfulness inherent in it.
What interests you most in photography as an artistic medium?
I'm interested in its ambiguity, I never know if I trust what I look at. I'm interested in its materiality, in the fact that it looks flat but is not really. Also in its surface, which carries so many meanings, and in its flexibility, you can make it huge or super tiny. I'm interested in the democratic quality of it; it's an accessible medium.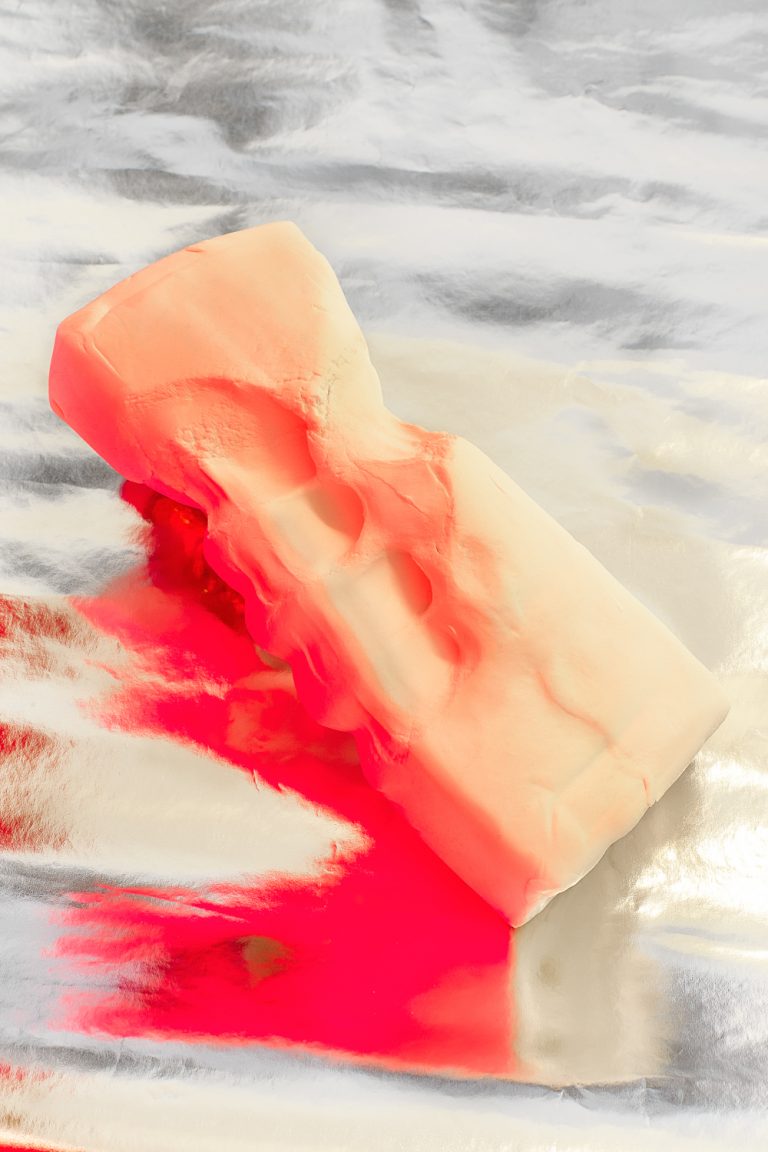 Together with artist Emma Sandström you have formed an artist duo Emma and Conti. How would you describe this collaboration?
I'd describe it as a great workshop to produce long titles! No, kidding. We met during the Master studies in Gothenburg. We realized that we shared similar ways to work with photography, so we decided to start collaborating. As you can see in our first project I am forever realising things too late, we employ digital tools to create installation-based works dealing with the concept of materiality, exploring the perception of objects and their relationship to human history. By questioning the museums' way of handling and presenting objects, we create collective and personal narratives inspired by cultural heritage, archives, and ephemerality.
Often artists' practice is isolated in a studio, whereas working together is much more fun and supportive. We share responsibilities, and we always try to explore new media.
In October, we'll exhibit at the Museum of World Culture in Genova, Italy, whereas in September we'll be part of GIBCA Extended (Gothenburg's biennial) with a new body of work titled The breath grows weaker by the day. So yes, we do produce long titles.
What are your creative plans for the nearest future?
During summer, I'll be working on two exhibitions that will open later this year in Milan at Fabbrica del Vapore and Galleria San Fedele. During winter, I'll try to escape the Swedish darkness by attending a residency in Sardinia and another one in Portugal. But I really hope to come back to Riga soon!