To see the future is enough. Interview with Xenia Petrovska
Ukrainian photographer Xenia Petrovska (1988) was born in Liepāja, Latvia. A few years ago, she visited the Latvian seaside town again to create her own images to accompany her father's stories that once left a huge impact on her.  It was enough to ask the first question for the conversation to just keep rolling. Xenia, as many Ukrainians, has a full heart.
She studied at both the MYPH Art School and the Kyiv School of Photography. Petrovska has participated in numerous exhibitions across Ukraine and Europe; she was selected as a Fresh Eyes European Talent by the GUP Magazine in 2021 and for the Futures Photography platform in 2022. She is a member of the Ukrainian Women Photographers Organisation. She is based in Germany.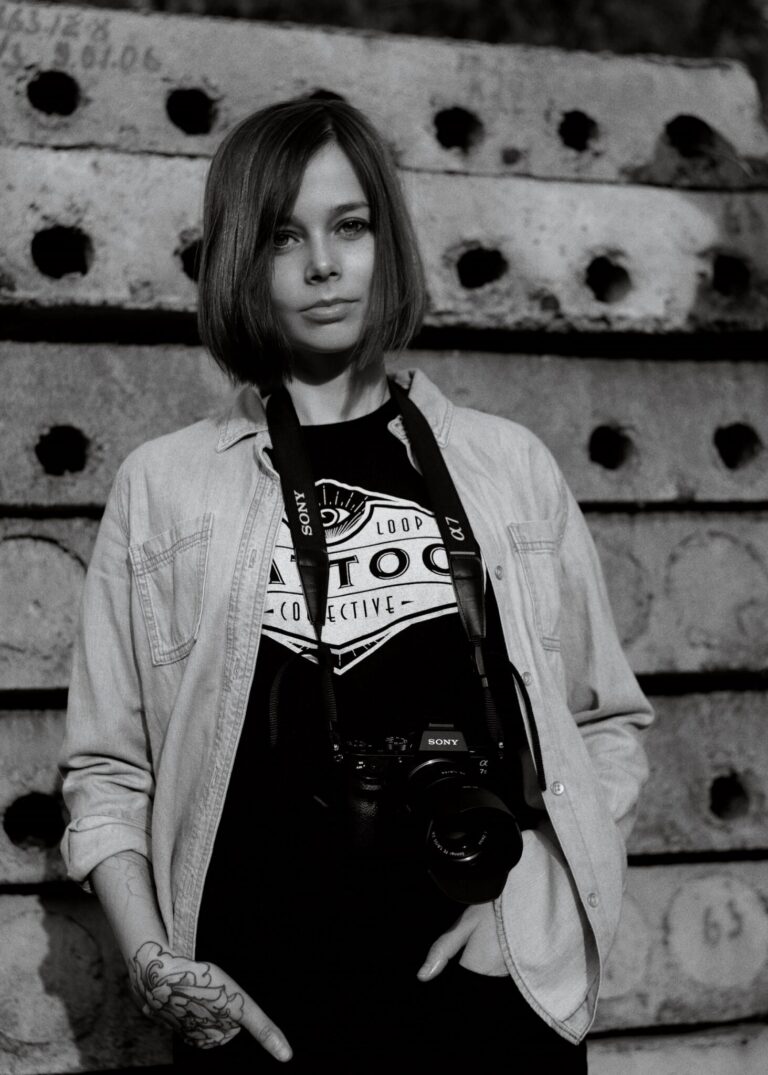 I read that you were born in Latvia, how come?
Yes, I was born in Liepāja. My father worked there. After he and my mother got married in Ukraine, they moved to Liepāja and that's how I was born in 1988. My father really enjoyed Latvia and he planned to stay there because he was an engineer but my mom was very homesick and she couldn't stand the weather either, so two years later we moved back to the south of Ukraine.
That is where you are from in Ukraine?
Yes, I spent all my childhood and youth until I was 21 in my native place in the south of Ukraine. But my father wanted to go back to Latvia a lot, he really enjoyed this country and the city, and the people. I heard a lot of stories from him about Latvian dunes, fog, and the cold sea and I think I had a double life – my Ukrainian life and also the life of my father. He had many memories of Latvia, and it influenced me a lot because even if I was living in a sunny place, I was always looking for something very mysterious and melancholic. I don't know how to explain this but when I turned 30, I decided to go and see what this mystic place looked like. I only spent two days in Liepāja, but the reality was 100% like my expectations – I really met this melancholic city. I went to the street where my parents lived but the house where they used to live was burnt down, there was just abandoned landscape. I took some pictures. I also searched for my parents' friends. My mom had an address, I decided to bring some family pictures and I left my phone number and they called me back. I was able to reconnect my mom with this family. They were really good friends.
I think these stories from my dad had some influence on me and my visual practices. I am used to intense travelling. In 10 years I have already changed maybe 20 locations. For me, it is very easy to integrate in another city, in another country. But this home in the south of Ukraine, it is a symbolic home, a very sentimental home. I can live everywhere but every time I want to have this self-expression feeling or the feeling of belonging, I return to Ukraine, to my childhood home. I did a project about the origins where I explore the notion of home and belonging. I think I'm not close yet to do a project in Latvia but in future I think it can happen.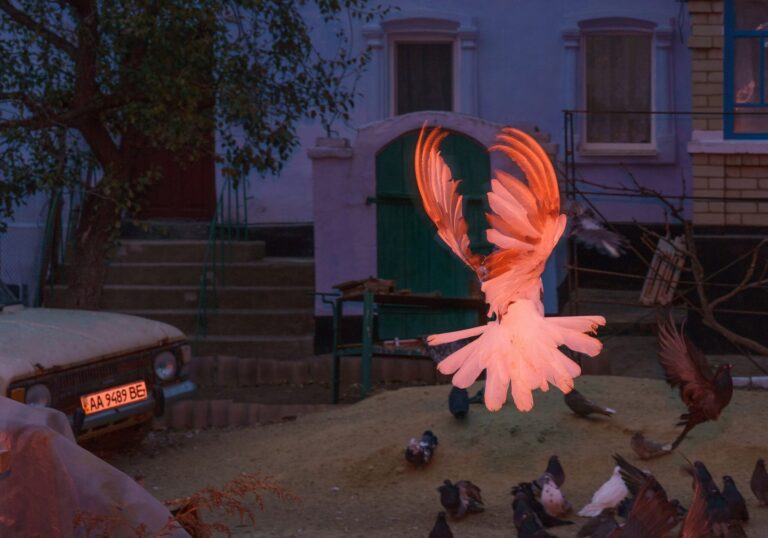 When did you move to Germany?
Since 2015 we have been living between two countries, Germany and Ukraine. When the full-scale invasion began, we decided to stay in Germany because of the financial issues. My husband works here. He has a lot of customers and we can support Ukraine and our families. I dream to be with my family but nowadays it's not so easy.
How would you describe your artistic practice? What are the things you're looking for and talk about through art?
My interest in photography started in 2018. With the help of photography, I tried to find a balance between work and life, and to find some harmony in environment but, for sure, everything changed after 24 February 2022. It was as if life had stopped forever, like I had no idea as to how to live, how to be normal. I didn't understand how I can return to my artistic practice because my photography was a lot on illusions, mystery and displacement. For the first two months of the war, I didn't shoot anything except the demonstrations. I had a feeling that I needed to be there but I am not a documentary photographer. The sense of photography changed for me. I started to capture my war diary that consisted of all my negative foreboding, anticipation of the worst and scale of consequences that consumed me totally. My brain could visualize only fear. I was so frustrated but I forced myself to go outside and to capture this state. Nevertheless, I don't want to go back to this state. It was very hard and every time I see these pictures, I ask myself what has happened with my artistic practice.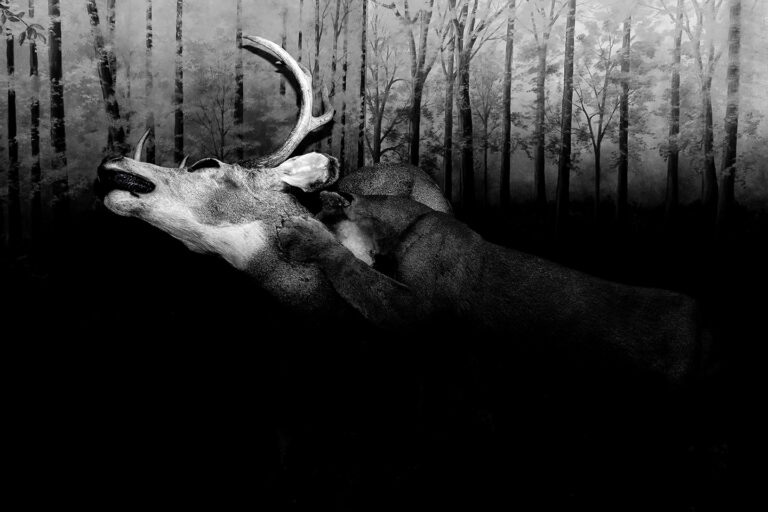 Your War Diary images are powerful, they seem to be encoded with pain.
It's also part of a bigger project that we made together with other Ukrainian women photographers. Soon we will present it like one joint project. Every woman has a war diary and each one has a different experience – one is in Kyiv, another in the hot spot of warfare. Together we can show a more powerful message than just my experience.
Colour seems to be one of the main pillars in your art. How would you describe its use in your work?
It's true. In the project At the Origins dedicated to my native village the use of colour is hyperbolic, of course. To turn the reality into childhood memories, I use an extra colourful approach to transport the visitor from reality to a dreamlike world. I really enjoy working with the colour and seeing how it influences the picture. But now, I'm totally paralyzed and I'm unable to work on any projects. I have a lot of ideas and I think I need to process my emotions with the help of photography. I would like to say something about the Ukrainian refugees here in Germany, for example. I'm volunteering here and I listen to a lot of painful stories and obviously do a lot of reflection on war, but I cannot take any photographs because it's so painful and so intimate for me. I'm looking for the right way to use people's stories in a public way. I want to keep my visual style but I don't want to make the war aesthetic. At the same time, I don't want to see only depression. Ukrainians fight for our independency, for our territorial rights. No one can just come to our home, damage and destroy our land. I see how Ukrainians fight and how optimistic they are and I also want to be kind in my art and show this optimistic future. Yet, it's very hard to come back to this abnormal reality, to handle the problems, to work and have a balance.
Also, I just want to say thank you to Latvia for all the help and support. It means a lot to me, to our people.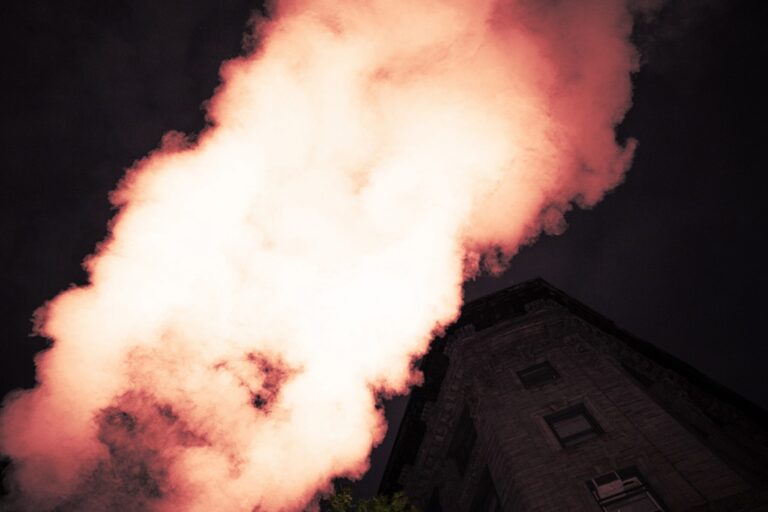 Where were you on 24 February 2022? What did you do?
Me and my husband, we were on the way to Hamburg. We wanted to spend three months in Germany. We left Ukraine in January with a plan to return in April. My childhood friend called me like 20 times early in the morning when it started. She has lived in Germany for 12 years, but our families are in the same village. She told me that Russians have started to bomb our airport and our polygon. I was in a state where you forget all the previous life, all you can think about is how to connect with your family and friends. I was obviously thinking what action to take, to either go back and volunteer or stay here. They were very optimistic and we came down to support them financially and try to organize the routine for them. To make sure they have the essentials, like medicine. My village is relatively safe, but there are no safe places in Ukraine right now. Kherson is about one hour away. Our closest city is Mykolaiv, it was constantly bombed until September by Russians. Rocket attacks on the Mykolaiv airport, which is only 10 kilometres away from my village, destroyed houses in my village and affected residents. One person was killed.
Are you involved in any artistic actions to help the Ukrainian army and people?
Yes. First, at the Ukrainian Women Photographers Organization we started to sell our NFT pictures, a project curated by Yana Hryhorenko. She is a powerful woman. She connected Ukrainian women photographers. We earn a lot of money and spend the funds to help everyone who needs help to cope with damages, caused by Russians. We also have a lot of exhibitions with my community from Mykolaiv photographers, MYPH, founded by Sergey Melnitchenko. He has also helped with providing selling opportunities, and selling prints. We have had a lot of charity exhibitions. It's strange in a way that we have a lot of artistic life because of war. I would rather have no artistic life and no war, for sure, but now maybe we can draw attention to the war through our art.
Do you see help from others for Ukrainian artists? What are these initiatives? What else would you like to receive?
Yes, we are invited to shows but apart from the artistic work, Germany is helping a lot. I'm volunteering here and I see how the government is trying to do the best. For sure it's another mentality and this is a problem between the mentalities but they try to understand and to be friendly. They do as best as they can for medicine, integration, social support, housing. Together, we have built a bridge of communication. I have met only good people.
Can you tell more about the Ukrainian Women Photographers Organization?
Yes, it was founded by Anna Melnikova in 2020 during the pandemic to unite women photographers. There are about 100 of us in the organization. Our first big project was dedicated to a self-portrait, to explore ourselves, to find out if a selfie can be something more than just a selfie. Of course, unnecessary to compare but looking at the pandemic pictures today, they seem naive because our biggest problems were staying home and be bored, unless you had the virus. I realized we led happy lives. Anyhow, it was a catalyst for exploring the nature of women through the selfie. After the full-scale war started we all worked on our war diaries.
How do you see the future?
It is important that I see the future. At the beginning of the war all I saw was just darkness. Now I see the future and this for me is enough at the moment. I see the future because the future is already now, everything has changed. We change, our art changes and Ukrainians change and we cannot return to our past. We just need to continue fighting for our independence, for our rights. We need to have humanity.  The energy shouldn't be distractive, we need to find a way to construct something. It's very hard to speak about the future but we can. It's right here, tomorrow is already future.