Summer Photography News in the Baltics
ESTONIA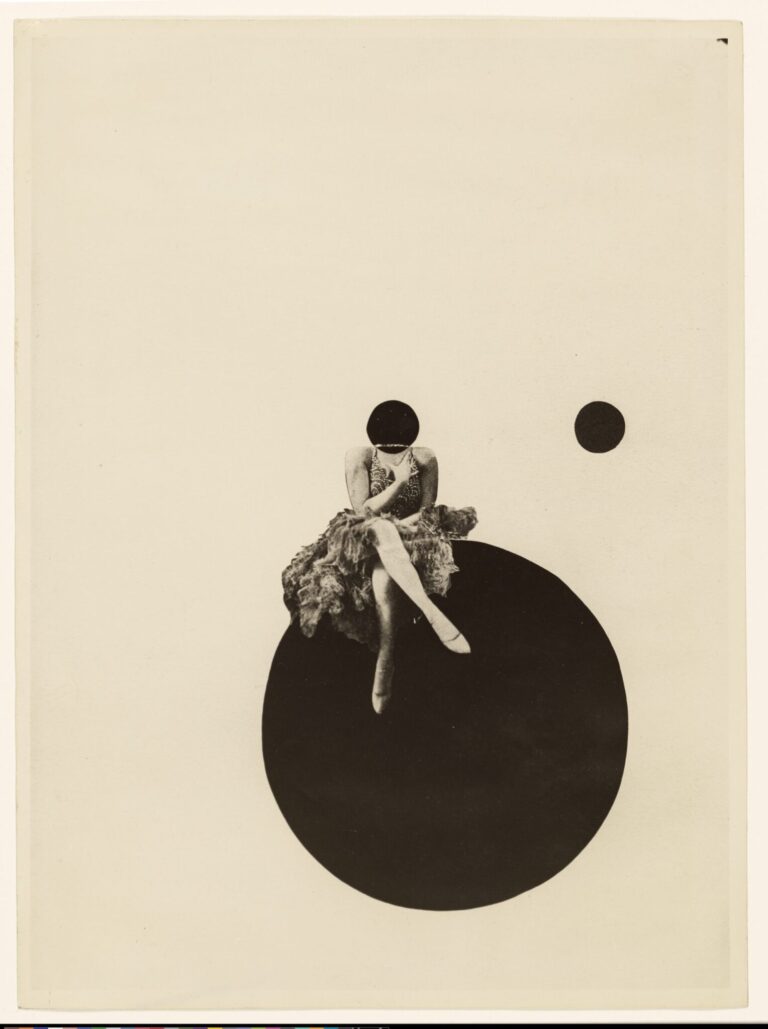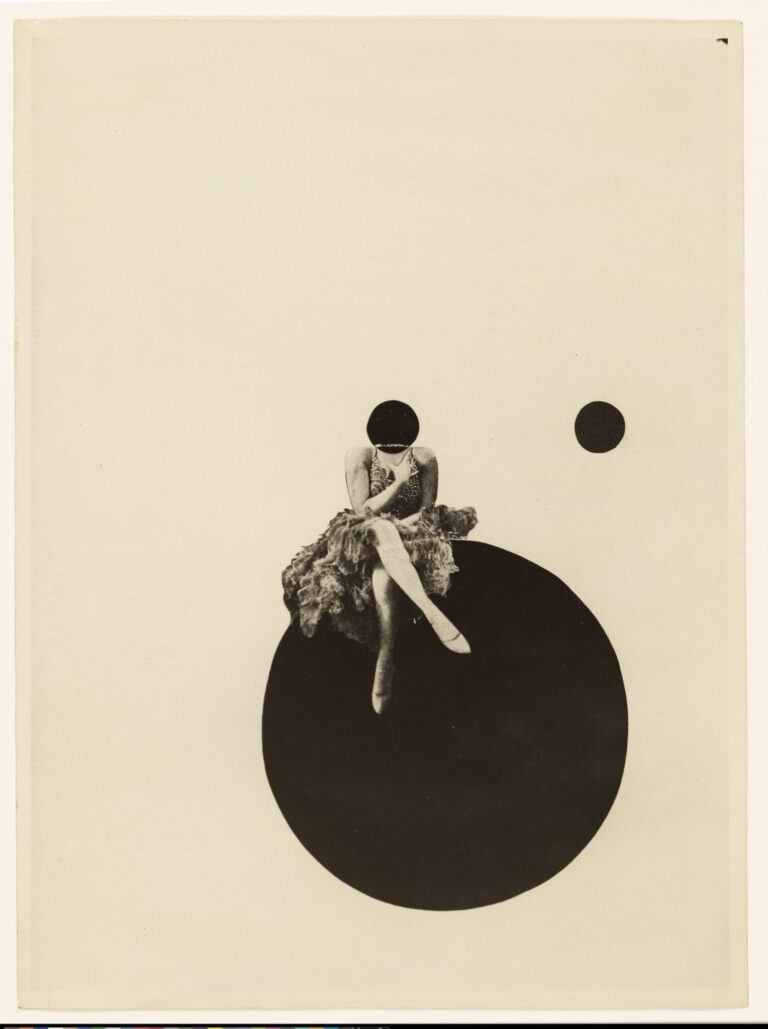 László Moholy-Nagy, Light play
19.05.2023 – 01.10.2023, Fotografiska Tallinn
The exhibition is dedicated to the photographic and cinematographic practice of pioneering multidisciplinary artist László Moholy-Nagy. The 68 works in the exhibition (including photography, photograms, photomontage and moving image) represent a range of work from his formal experiments to personal documentation, showcasing a different side of the artist, who has historically been known more for his painting, sculpture and design.
In his photographic practice, Moholy-Nagy prioritised the study of light, the fundamental element of photography. His aim was to 'paint with light' and he did this by means of photograms, in which objects are 'painted' on light-sensitive paper by a light source and casting shadows. In this way, the artist created photographic images without a camera, purely through the manipulation of light and shadow. These new perspectives and camera techniques transformed photography from a mere documentary medium into an art form with a unique aesthetic, depicting new visual sensations.

Ritva Kovalainen and Sanni Seppo, Forests of the North Wind
16.06.2023 – 31.10.2023, Seek Gallery, Tallinn
Forests of the North Wind is the final part of a forest trilogy by two Finnish photographers Ritva Kovalainen and Sanni Seppo. The first two parts were Tree People (1997), an exploration into Finnish forest mythology, and Silvicultural Operations (2009), which highlighted the downsides of forestry.
The photographs in the exhibition were taken in protected areas. Only a few percent of Finnish forests are in their natural state, that is, untouched. The majority of Finnish forests have been transformed by intensive forestry into something fundamentally different from what they would be naturally. Numerous species cannot survive in the new conditions.
The exhibition urges us to recognize the difference between a natural forest and a commercial forest – to use modifier words when talking about forests, as our tendency to only talk generically about forests prevents us from seeing the true state of forest habitats.
Touch. Small Photo, Big Story
05.05.2023 — 30.07.2023, The Juhan Kuus Documentary Photo Centre, Tallinn
The exhibition Touch. Small Photo, Big Story is the first joint exhibition that tells essential, humorous, and sensitive photo stories through mini-photography. The show, offering surprising discoveries and unexpected perspectives, features 56 Estonian and European authors who present more than 200 works in mini-format.
The exhibition awaits the visitor with a number of hidden narratives waiting to be discovered, inviting guests to join us on a trip to encounter photographs that highlight the beauty of everyday moments or show the extraordinary nature of ordinary prose. Through the themes chosen for display, the exhibition sheds light on the rich human experience in the living environment around us, which can often be overlooked in a busy world. By immersing themselves in these visual narratives, visitors can assess the power of small-format photography to capture and share diverse stories.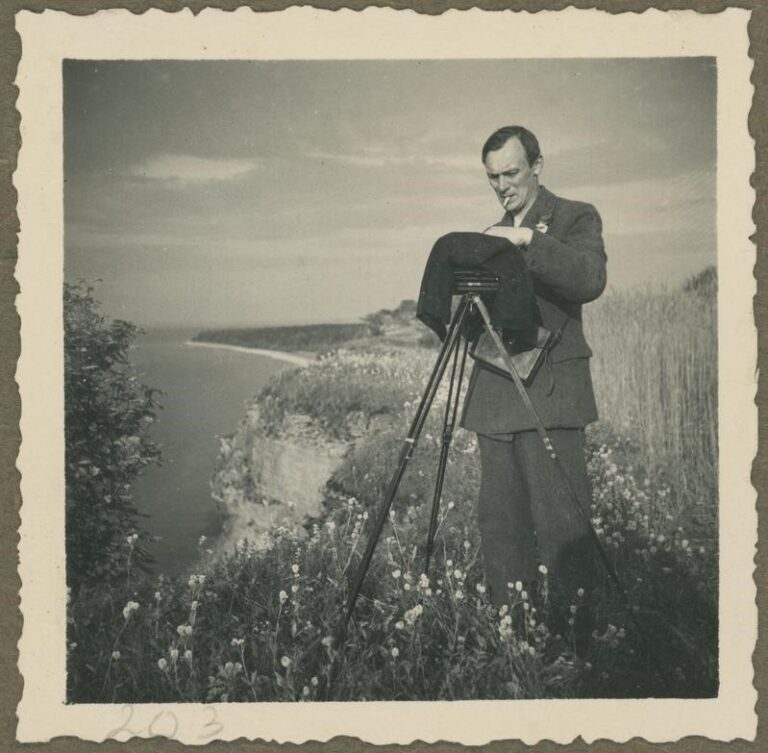 Estonia in Picture. Photographer Carl Sarap (1893 – 1942)
02.03.2023-28.10.2023, Song Celebration Museum, Jaama 14, Tartu
Carl Sarap (4 March 1893 – 5 November 1942) was a publisher and one of the best-known photographers in Estonia in the late 1930s. Sarap's photographic legacy lies in one of the most voluminous photo collections depicting Estonia in the 1930s. The photos have extensive coverage and are at the same time at a very high aesthetical and technical level. Carl Sarap's photographs and negatives are preserved in several Estonian museums, memory institutions and private collections, the biggest collections being those of the Museums of Virumaa Foundation and Tallinn City Museum.
LITHUANIA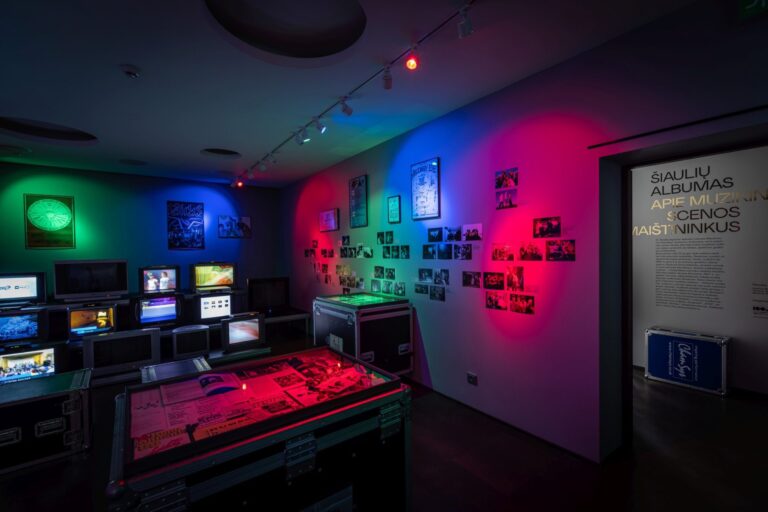 Šiauliai album. About the rebels of the music scene
29.04.2023 -27.08.2023, Museum of Photography, Šiauliai
Is Šiauliai rightfully referred to as the Manchester of Lithuania? In order to find an answer to this question, it is worthwhile to delve into the development of Šiauliai's distinctive alternative music culture and recollect its origins, which trace back to the bleak Soviet era.
It is believed that the initial rock group, initially referred to as a vocal-instrumental ensemble, was established in Šiauliai, which at the time was a secluded military industrial city, in 1960. This occurred on March 8, under the patronage of the Vairas bicycle factory. According to some contemporaries, the first individual to step onto the stage, retrieve the microphone from its stand, and sing while holding it in their hands was the romantic pop star Ričardas Dailidė from Šiauliai. Noteworthy groups such as BIX and Lygiailyja, who crafted Western-inspired and unique music, also emerged from Šiauliai. The city witnessed the birth of a distinctive musical phenomenon known as holistic music. The first ska-punk subgenre group in Lithuania, Apatija, was formed here, and one of the earliest, and possibly the very first, Lithuanian britrock group, Brainers, began playing. Later, the mantle of being the forefront of Šiauliai's rock and roll scene was passed on to one of the most renowned Lithuanian rock acts, Colours of Bubbles.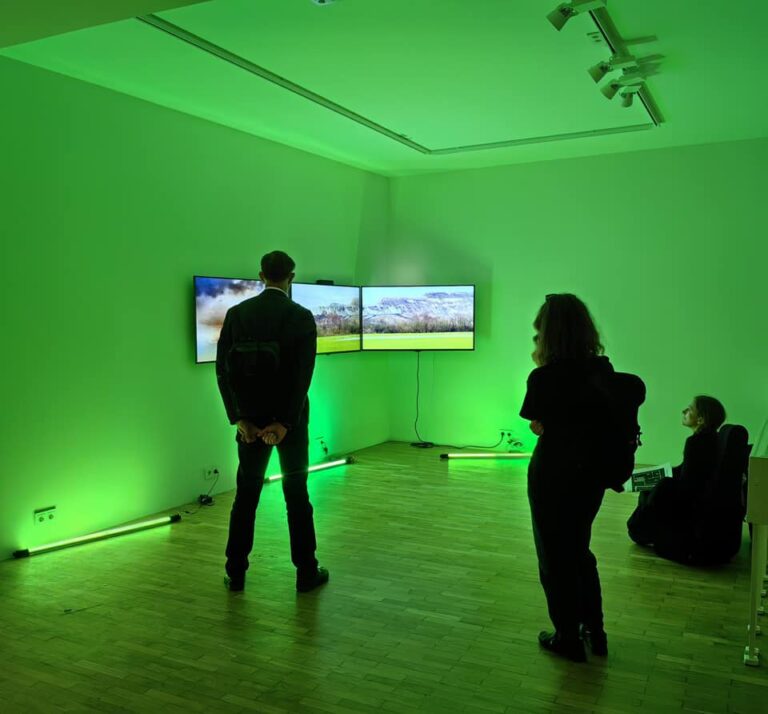 MA.2023: HILLS AND RAVINES
31.05.2023 – 24.06.2023, Prospekto Gallery and Vilnius Photography Gallery
The 2023 MA degree show of the Photography, Animation and Media Art (FAMM) department of Vilnius Academy of Arts may look like an illustration of the universal laws governing this dynamic of knowledge and its crisis. Still, it is also a cross-section of the puzzling terrain probed by a specific group of people, which is unique and particular to the here and now. The issues they address are inevitably informed by the major forces shaping the present, including the anthropocene, evolution of technology, decolonisation of knowledge, and reconciliation with nature, but this exhibition is not about trends. Every question here originates in sincere personal doubt or intuition, which disturbs the former confidence and reveals new knowledgescapes.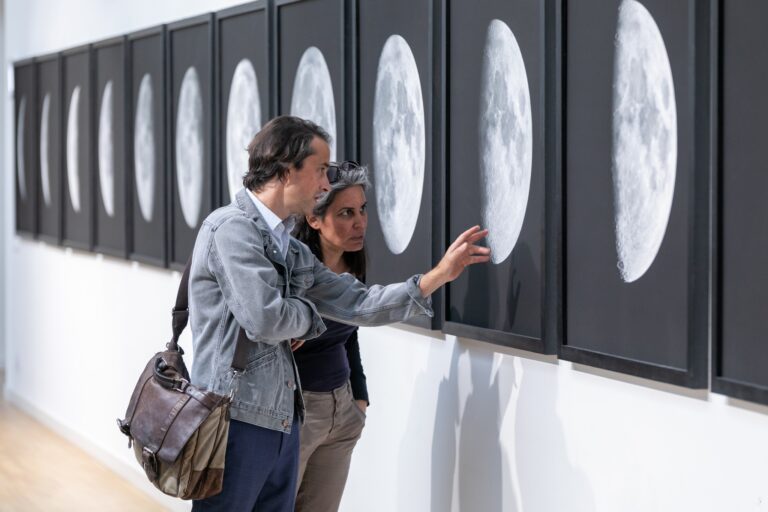 Luca Missoni, The Moon Journey
07.06.2023 – 09.07.2023, Martynas Mažvydas National Library of Lithuania, Vilnius
Starting from the film A Trip to the Moon by Georges Méliès realized in 1902, to 2001: A Space Odyssey by Stanley Kubrick, produced in 1968, the popular image of the Moon was radically transformed. In the 19th Century, when the bright disk on a clear night evoked a feeling of nostalgia for the infinite compared to the limitation and caducity of human life, the arid surface of the Moon with its craters that science offered to our view in the last decades was interpreted as a blank surface on which human beings could imagine a new life for future generations.
Luca Missoni is part of that generation, and he lived through this transformation of the Moon myth, of which he is a witness through his work as a photographer. Since childhood, he has looked at the Moon with a telescope, focusing on this renewed view.
The exhibition at the National Library presents two series of photographs dedicated to the artist's observation of the Moon.
LATVIA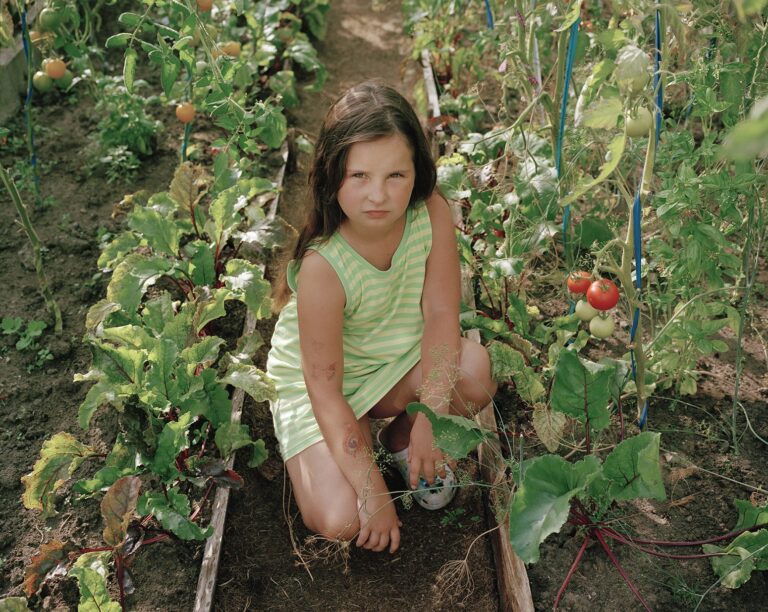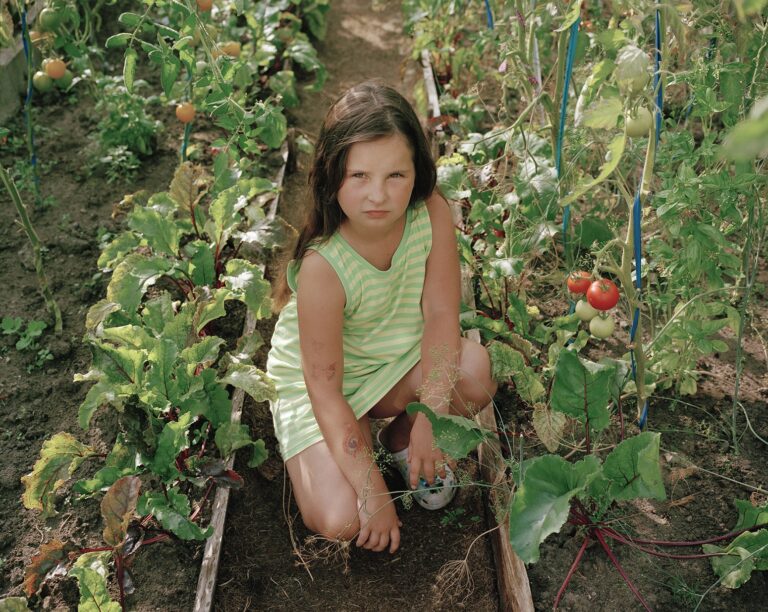 19.05.2023 – 23.07.2023, Latvian Museum of Photography, Riga
Diāna Tamane's work Half-Love follows her half-sister Elīna, her father's daughter from his second marriage, growing up. These pictures were taken as they spent time together at their family home in Kursīši, where Diana visits every summer. The passage of time in the series is revealed both visually and metaphorically, as motifs repeat. The process of taking photos is an opportunity for Tamane to spend time with her younger half-sister, as well as a chance to re-enact her own childhood experiences against the background of a seemingly idyllic seaside village.
Similarly to Tamane's previous work, Half-Love focuses on her family (especially the women of the family across several generations) and herself as an integral part of this unit, despite the fact that for many years since graduating high school, Tamane has chosen to live abroad – no closer than the neighbouring country of Estonia. This is probably due to the fact that by getting closer and going further away again, she can observe her family and dissect it with an almost typological approach. However, unlike Tamane's previous works, in Half-Love she has abandoned the strict conceptual frameworks, combining sensitive portraits of her sister with improvised documentary images.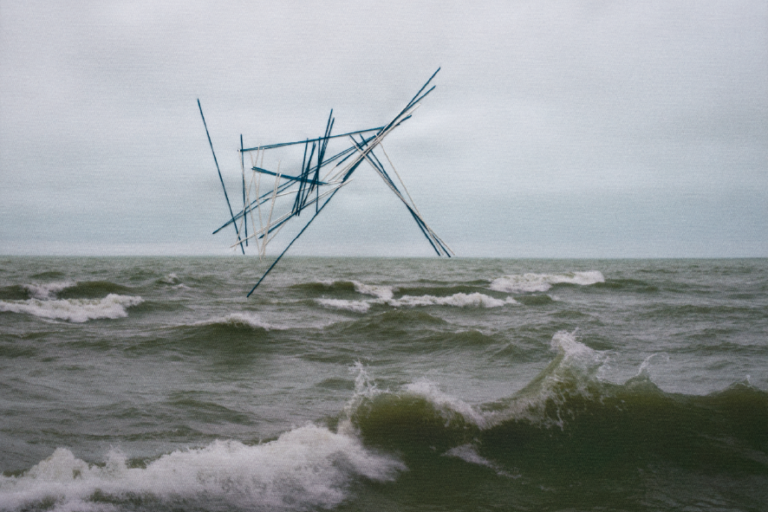 Elīna Ruka, The Eternal Rustle
03.06.2023 – 30.07.2023, The Embassy of Latgale GORS Art Gallery
Corrected version: It feels as though the sea is pulling today. The lump that is stuck in my chest is tightening. My eyes deceive me, making me think I see hope on the horizon. Meanwhile, the sea roars, its eternal murmur penetrating the depths of my memory. It's time to swim with the current. The series The Eternal Rustle is a result of contemplation on relationships – relationships with water, relationships with a partner, and the problems of communication within relationships. What emotions do we live with? Which ones can we express, and which ones do we keep bottled up, without yet finding the right words to convey them? How can we find common ground? How much do we talk in circles? How do we communicate when we're not physically present?
Riga Photography Biennial
The biennial's Off-year Programme – NEXT focuses on young and promising artists from the Baltics, Nordic countries and Europe who are still in the early stages of their careers. By introducing young and promising artists, the NEXT Programme offers visibility and provides a platform for artists to announce themselves to a wider context. The biennial's Education Programme provides opportunities for artists as well as the general public to learn more about current trends in image culture, which is a subject not often covered by higher education institutions in Latvia. Full program here – https://www.rpbiennial.com/program.html