10 minutes with Markéta Kinterová
Markéta Kinterová is an independent artist working with photography as a tool of conceptual art. She is also a director of Fotograf Gallery, Festival and Magazine based in Prague, the Czech Republic. Fotograf Magazine is a periodical mapping the world of contemporary photography. Every six months a special-themed issue is released dedicated to photography, visual culture and contemporary art. Fotograf Gallery is an art space dedicated to solo exhibition projects of contemporary artists using the medium of photography, as well as of artists with a background in photography. Fotograf Festival is an annual event organized to offer special-themed and curated photographic exhibitions in Prague. It is a meeting point for professionals, theoreticians and artists passionate about the medium.
Kinterová is the head of the Studio of Documentary Photography at the FAMU (Film and TV School of Academy of Performing Arts in Prague), and also a doctoral candidate at the Fine art programme at the Academy of Arts, Architecture & Design in Prague. Kinterová has a considerable experience as a portfolio reviewer and a jury member in different competitions. This May she will join the Riga Photomonth Portfolio Reviews, for which the application process has just opened.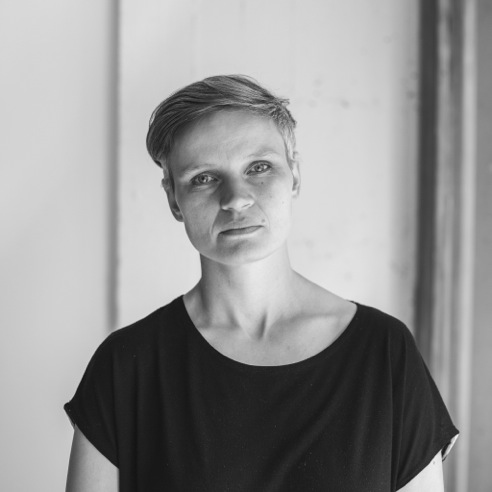 How did you start to work at Fotograf and what are your tasks there?
I was invited by Pavel Baňka, at that time my professor from the university, to cooperate on establishing a new magazine dedicated to photography – Fotograf. And I enthusiastically accepted such a challenge and became the associate editor, member of editorial board and also a graphic designer. During the years we have created not just an internationally acknowledged magazine, but later the Fotograf Gallery and last, but not the least – the Fotograf Festival. All these platforms were missing in our scene, so we did it and I became a director of all these projects, so the list of tasks is never-ending or I just cannot see the end somehow, in a positive way.
How does the combination gallery+magazine+festival work?
Great. Hard to guess from the position of insider, but seriously, yes, all of these projects are on the one hand very specific or exclusive, and on the other hand supporting and favourable upon the whole.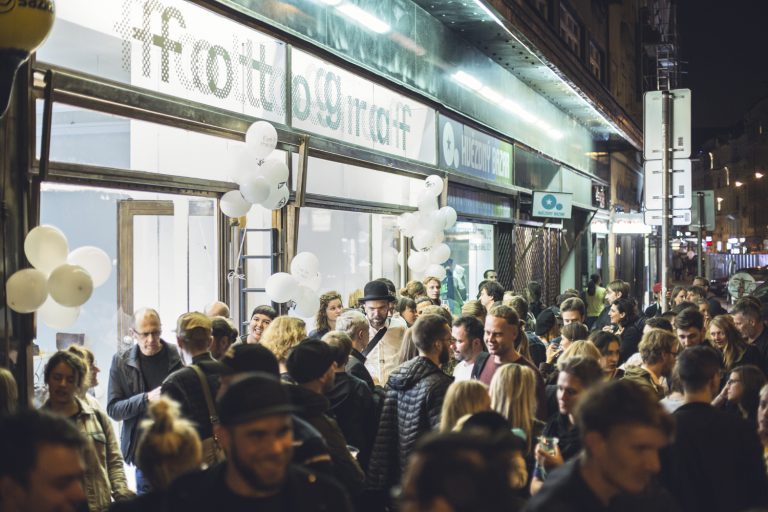 What has been the biggest challenge so far?
To combine this kind of work with clear mind, to be calm and open to freedom and to have a chance to think as an artist as well. To go against the machinery it is bringing. And I really think this is important. Not to think just about challenges connected to your work, but trying to understand these circumstances around work as your own capacity, time passing by (someone would call it time management), emotions, relationships. And I mean all together it is a challenge to keep me and my partner's life and our three kids in the right balance. This is definitely the biggest thing, nothing in comparison to some marginal work tasks. And I am talking about this probably because of our last edition of the Fotograf Festival, which my colleague Tereza Rudolf entitled "non-work" and which was about changes in the concept of "work" and what it means to a society nowadays.
Which exhibition or photobook has surprised and inspired you lately?
It was Publishing as an Artistic Toolbox: 1989–2017 in Kunsthalle Wien last year. It was an amazing show with a sophisticated concept connecting people around artistic books to select different types of books they appreciate, whatever it is and whenever it was published. And the result was astonishing, because the book is not just a very specific object, but an important subject, entity spinning a networks of relationships. And no less it was just a great place to chill also with a very cute (as usual) special pop-up shop for this occasion by Motto Books.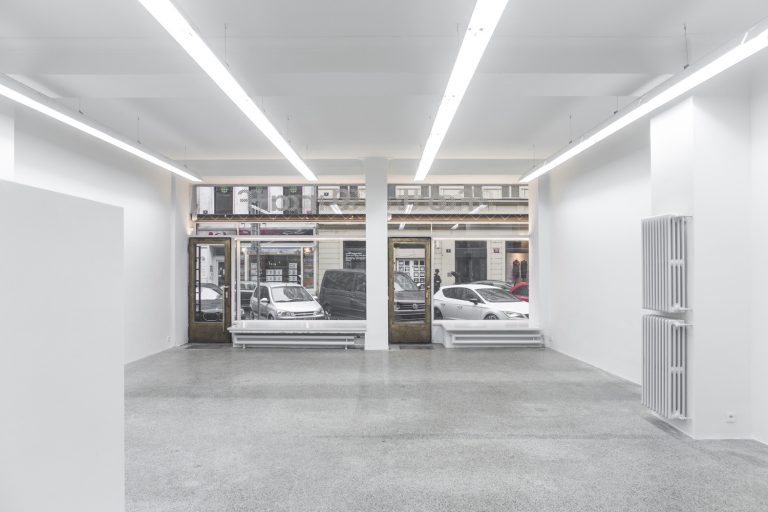 What do you like about portfolio reviews and why photographers should take part?
It is an interesting occasion to meet with a stranger, including me, and then it is about this moment of conversation and hopefully an interaction within that. I don't want to convince anyone to take part. Maybe it is not important, just come and talk!