10 minutes with Daniela Vētra
Daniela Vētra is an artist whose field of activity includes performance, live art, installation and contemporary theater. Daniela has studied contemporary circus art at L'Escola de Circ Rogelio Rivel in Barcelona and clothing design at the Riga Secondary School of Design and Art. In her works, the body is always the central object around which various spatial and audiovisual experiences are built – they are shaped by ritual-based process, the interaction of the performer and the viewer, an extreme, physical test that takes place in space and time. The artist's works have been shown in performance festivals and galleries in Latvia, Estonia, Spain, the Netherlands, Georgia and Finland.
Daniela Vētra's performance There is no safe place (I too would be afraid) will take place on July 15 at 10pm outdoors at the Free Riga building on Viskaļu Street, as part of the Riga Photo Month 2021. It is created as a dialogue with itself in its symbolic 2 x 2 m safe cell. With this work, the author wants to illuminate her inner conflict and reveal her fears, to look into the reality of people who dare to fight, to reveal the face of the hero and the price they pay for their courage.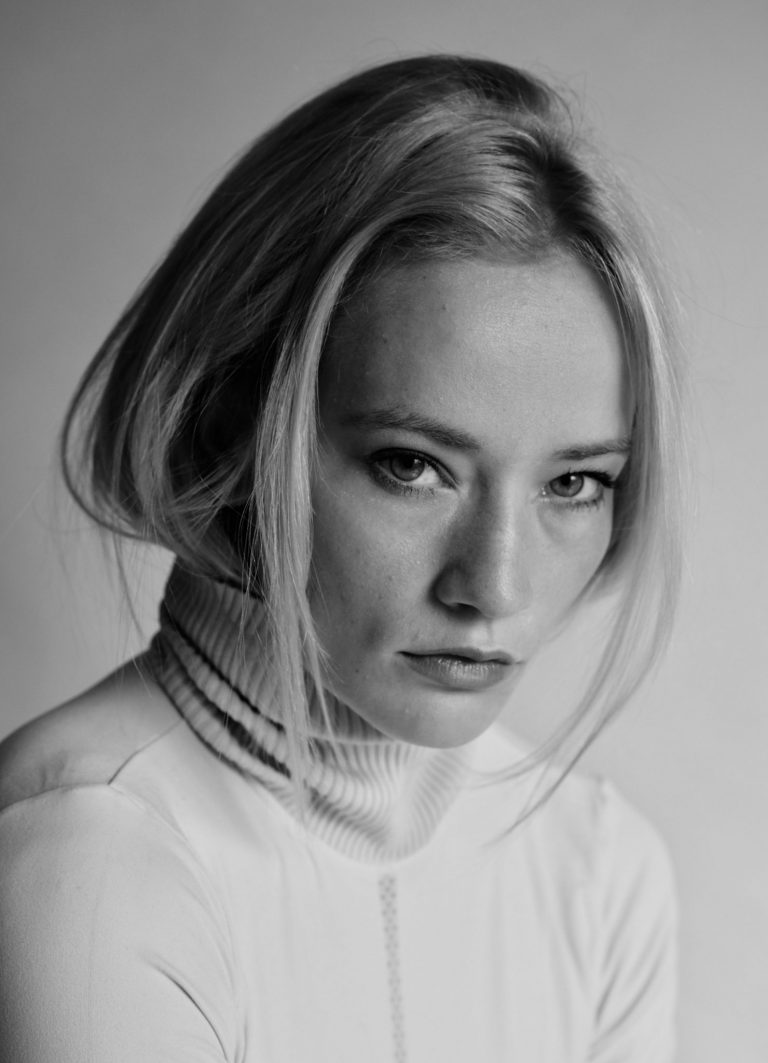 How did you come up with the idea for the performance?
You could say that the performance / installation There is no safe place (I too would be afraid) is the answer to a question I have been asking myself since the beginning of the new Covid reality – why am I not fighting? This work has been inspired by the Black Lives Matter protest movement, the Belarusian freedom struggles, the Polish women who do not stop fighting and, finally, the burning of Tukums. I do not want to create a political work in a literal sense, but as deconstruction of my own actions or, in this case, inaction, based on my inner conflict, where the struggle is between the self-preservation instinct and the desire to embody the idealized image of the protagonist, such as Žanis Lipke, or live your comfortable life. This work could be described as a kind of confession – confession in one's fear, weakness, but also in one's efforts to become a better person.
From the recent socio-political turmoil what worries you most?
It is undeniable that there have been many dramatic, mind-boggling events in the cross-section of the last year, about which we are very diligently informed by the news and social media. It would be inadequate to name one, so I would like to answer differently: what worries me most is the hyper-aggressive explosive discourse. It raises the feeling of standing on a bomb with a lit fuse. Maybe that's why this work came about as a cry for inspiration for battle, because it seems that we will soon have to fight. This aggression can be seen not only at the political level, but also in the simplest exchange of information – everyone is barking, barking from all sides, and so much so that it is difficult to see the presence of reason, or at least constructive analytical thinking. Under the guise of empathy, hot topics are discussed in a way that only increases aggression. There is a feeling that society has overdosed on steroids, and all this is going on in a very narrow living space… This worries me most.
How important is it for you to challenge the viewer?
It depends on the work. I don't like any form that exists purely for selfishness. If provocation and psychological pressure are needed to convey the message of a particular job, then I am not afraid to use it. I think when it comes to challenge, the artist has to take responsibility for the aftermath as well. So when challenging a viewer, you need to know exactly where you want to take him/her, and do so deliberately. So banging with a hammer on the head is such an easy way out, but I strongly doubt whether it is the way to achieve the desired result.
What is your relationship with photography?
Since my medium is live art, photography and video are the only way my work can live on. Through an image, imaginary or real, I also create and develop my works. In this work, which will be on view on 15 July, and in the two other projects I am currently working on, photography will be not only a form of documentation, but also a fundamental part of an environmental installation. It will not only reflect the idea and image, but will also play an important role in the development of my physical language. It will be based on a collection of images I have created that depicts protesters, their poses and facial expressions.
What are your immediate creative plans?
Immediately after this performance I will go to Pärnu to participate in the Pärnu Art Week, where together with the artist Artūrs Virtmanis we will test a pilot version of our latest work Love Is a Dog From Hell. Pärnu has become a kind of testing ground for us, in which we allow ourselves to experiment with works that we later realize elsewhere. Later, MABOCA will be able to experience our spear performance, but in a completely different light. If the financial gods are favorable, maybe this summer I will have the opportunity to see my installation / performance Zayebalastan. I am very much looking forward to it, because it is a work for all of us, it is a manifestation of visions that many people would create together – a temple to a new world.