Photography news in the Baltics
ESTONIA
Ekaterina Solovieva, The Earth's Circle. Kolodozero
Tallinn Museum of Photography, 17.12.2021 – 05.06.2022
Exhibition tells the story of Arkady, a punk priest from Tallinn. The photographer used her camera to capture Arkady's life and activities in the village of Kolodozero in Karelia from 2009 to 2018, until the tragic death of Arkady.
During his short life, Arkady was associated with Tallinn, where he lived from 1973 until Estonia regained its independence in 1991. At school he was sharp, read a lot and adored football. His school uniform was therefore always dirty and dusty. When the Soviet Union began to disintegrate, Arkady turned to religion. Arkady was also part of what can be called Tallinn's bohemian underground. He knew all Estonian punk musicians, went to their concerts, wore a leather jacket with rivets and punk attributes, and delved into punk philosophy.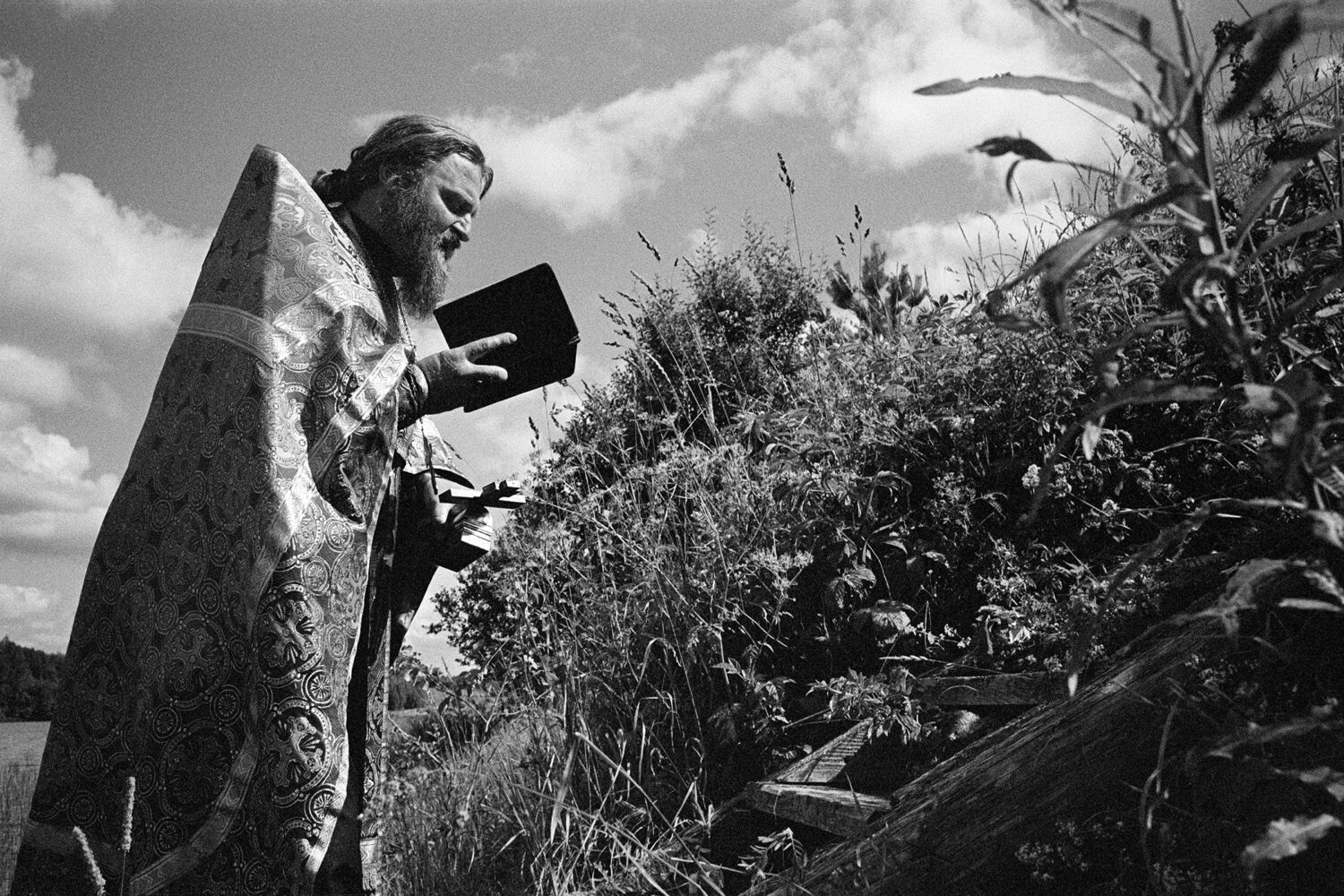 Documentary photographer Ekaterina Solovieva (1977) was born in Moscow and graduated from the university with a degree in journalism, but has been living and working in Hamburg, Germany since 2006. Her creative work focuses mainly on the lives of rural people living in the countries of the former Soviet Union. In particular, it focuses on people associated with religious traditions and practices, showing their spiritual aspirations, lives and destinies.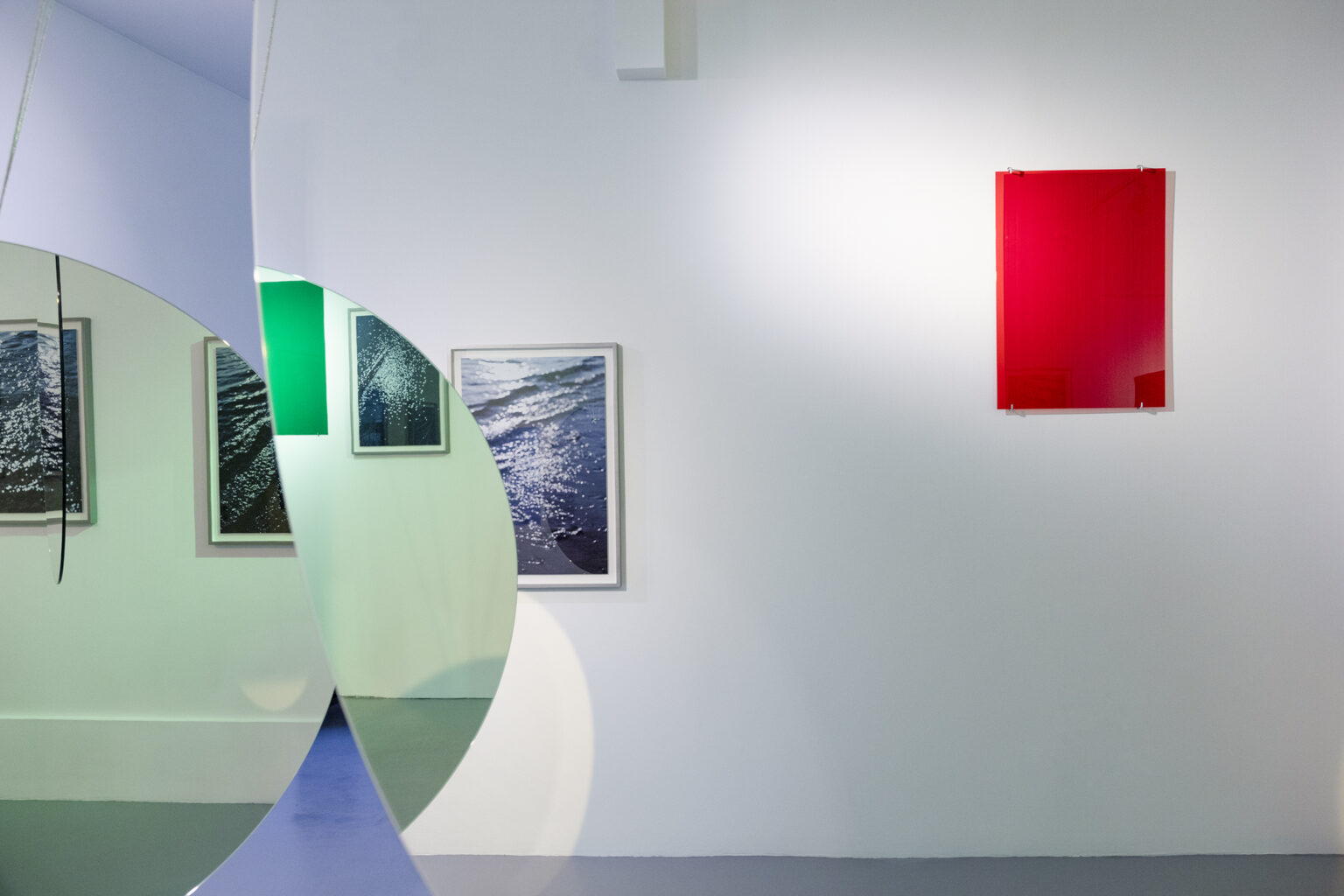 Tanja Muravskaja, Abstract Garden
Kogo Gallery, Tartu, 12.11.2021 – 22.01.2022
Tanja Muravskaja's exhibition Abstract Garden is introduced as part of the Ecology – Economy thread, which runs through this year's exhibition and public programmes at the Kogo Gallery. Moving away from the anthropocentric worldview is a painful process full of doubt, excuses and grappling in the dark.
Tanja Muravskaja's (b. 1978) works deal with identity and memory, as well as with the relationships between society and its members. She develops her approaches to photography and its specifics as a medium into installations, which aspire to become total environments.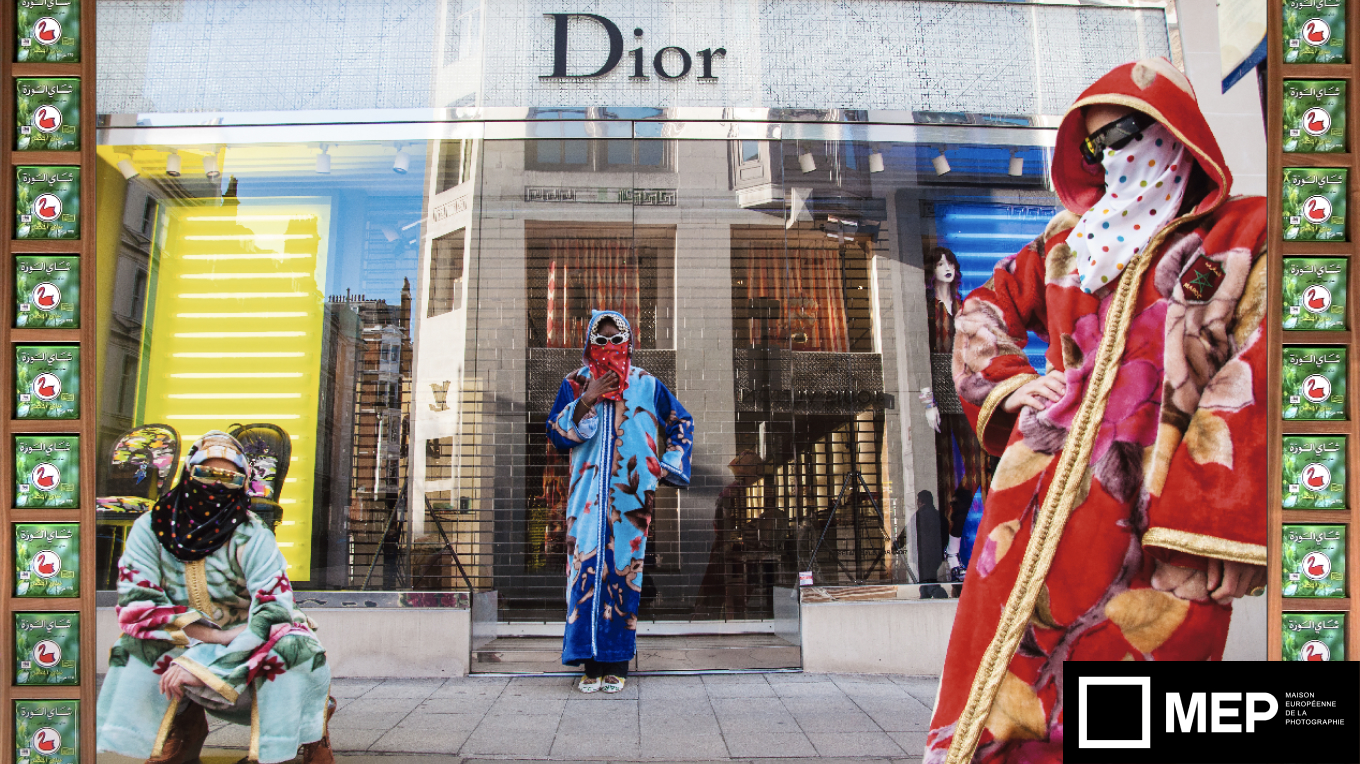 Hassan Hajjaj, Vogue, The Arab Issue
Fotografiska Tallinn, 14.1 2022-17.4 2022
Vibrant portraiture set inside a world of bold colours, varied textures, and frenzied patterns draws attention in Vogue, The Arab Issue. Hassan Hajjaj's photography challenges the viewer through an eclectic confrontation of styles, and invites them to re-examine cultural stereotypes and cliches.
LITHUANIA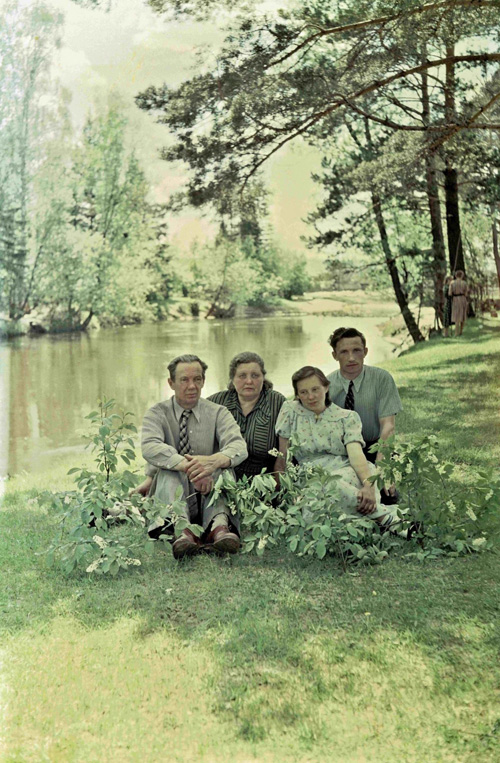 Alvydas Lukys, Not only roots. Using the Siberian archive of his father Juozas Lukys as a source
Vilnius Photography Museum, 16.12.2021 – 27.02.2022
The remediation of Juozas Lukys' (1927-2001) photographic legacy employs the photographic negatives from Alzamay, Irkustk Oblast made in deportation, and in Lithuania during several years following his repatriation.
Alvydas Lukys: "My father's family picture albums were my first real school of photography.  Thanks to him, I was introduced to technical aspects of the trade, too, like the making of developing agents (my dad used his own term of 'concocting a medicine'), the printing process of photographs and skills of achieving quality in a print.
The following are some essential insights that led me to create this visual narrative: the term 'to be pictured' (or 'to picture') as used by my father; his distinctly agrarian relationship to nature I perceived in the pictures; the beautiful, natural surroundings of vegetation and plants serving as the main backdrop and décor of the picture, and the existential attempt to throw a white shroud over the hard and miserable quotidian life."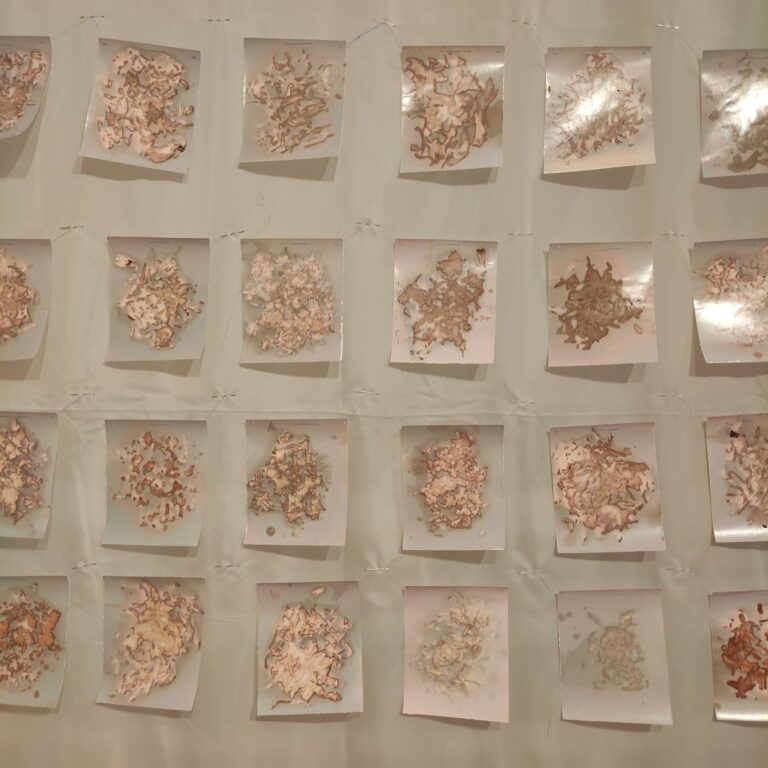 Ieva Rutė, Images & Transformations
Vilnius Photography Gallery, 2022.01.12 – 2022.02.05
Exhibition Images & Transformations is a personal exhibition of Ieva Rute, who returned to photography after almost a 10 years break. It is made of two parts, that are connected by an attempt to capture the emotion of the moment and keep it alive through time. Black and white pinhole pictures from her trips to Tibet are nothing what you would expect – you can hardly recognise they are made in Tibet. Abstract landscapes and pictures of cars stuck on the road remind of the troubles photographer faced during the trip. Images, captured on the cheap Chinese BW film Lucky surprised after development – film marking was obviously printed on the pictures. It reminds that the digital surveillance is so strong in China, that there is imprint on the analogue film.
The second part of exhibition brings the spectator to the floating world of tea images, imprinted on the silver gelatine photopaper. Being a big lover of tea Ieva has been documenting the tea she drinks since October 15th 2021. You can find here imprints of the tea she drunk in London, Kyiv, Vilnius. The exhibition is ongoing process, because Ieva still drinks tea and keeps documenting it, so there will be new tea imprints appearing on the floating curtain. The images are not fixed, it means that being exposed to the light they will keep on changing, reminding us about the memories of the tea drinking moment.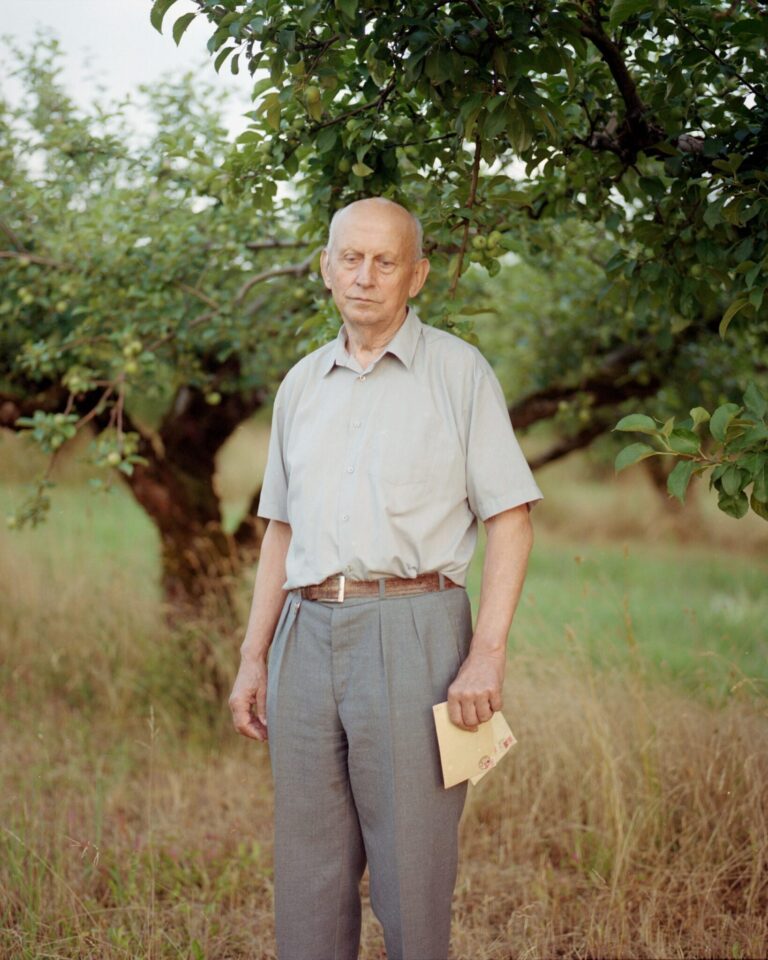 Tadas Kazakevičius, Last Year's Snow
Prospekto Gallery, Vilnius, 2021.12.15 – 2022.01.22
Tadas Kazakievičius' exhibition is a story about Siberian exile, about which almost every Lithuanian family has their own story. As the author tells: "With the help of a few dedicated men and women, who took huge risks on these journeys, more than 250 children orphaned due to the deportations were brought back to Lithuania to their closest relatives. Some of them were even taken back home illegally, not having any documents. By rescuing the children from exile, those dedicated adults risked their own freedom and even lives.
This is the story about the lives of these children. About the winters spent in deep Siberian snow, cutting down forests along with their parents and siblings. About the spring, which came with the long-awaited journey back to their homeland that they had dreamed about. A story about the summers, told by the ones who are still alive. True, it is also a story about the difficult fate of all the children of exile: some buried here, under the light and precious ground of their homeland, others, unfortunately, passed away prematurely and left somewhere out there – in the ever-frost, or still finding themselves at loose ends, blown by the harsh and never-tiring Siberian winds."