Photography News in the Baltics
LITHUANIA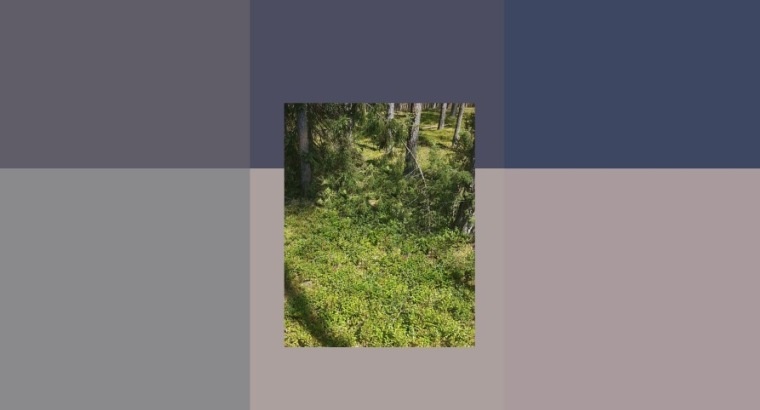 Paulius Petraitis, Enjoy the Now
18.11.2022 – 17.12.2022, Prospekto Gallery, Vilnius
The series Enjoy the Now stems from a daily engagement with Lithuanian media's portrayal of immigrants arriving via Belarus. The influx dramatically increased (more then 35 times over compared with last year) in June 2021, organized by the Belarussian regime, prompting labels of a new form of "hybrid warfare". The regime projects attempt to highlight features pertinent to the photographic representation of the migrants, namely – abstractness, anonymity, and inhumanness resulting from an arbitrary pixelization of faces.
The photographs are also interesting documents – part casual snapshots, part arranged crime-like scenes – made by an unknown human operator. Taken during an unusually hot summer, the photos accidentally reveal Lithuanian nature and lush fields in full bloom.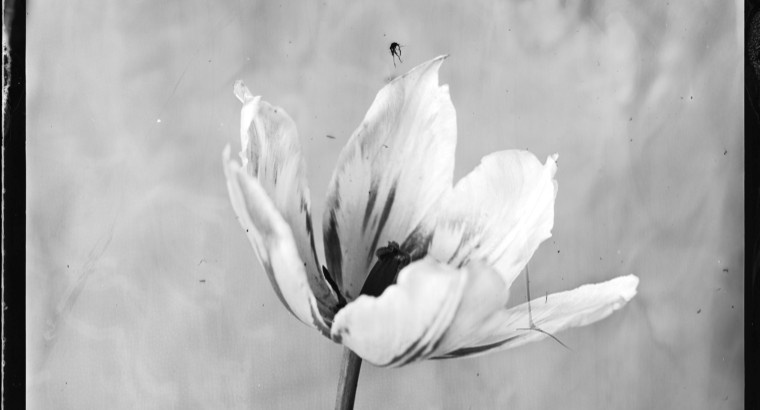 Emilija Petrauskienė, Silver Garden / Tulips
25.10.2022 – 10.12.2022,  Vilnius Photography Gallery
Silver Garden consists of pieces of a childhood garden frozen in silver. The project started from an idea to recreate a garden from a childhood – which is always wonderful like a dream, full of colorful flowers and bees and butterflies fluttering around, fragrant herbs and secret corners filled with light playing between the leaves. A big part of Emilia's childhood was spent in such a garden, which was surrounded by thick forest. Under old apple trees she played with dolls made from dead clematisblooms and phloxflowers.
The garden she creates is like travelling back in time, to when there was no rush, to when we didn't have to count our time in minutes or seconds and the summer holidays felt like they would last forever. So, she chooses an ancient wet plate collodion technique to create a result similar to engravings and lithographs, also searching for compositions recalling old herbariums. She uses slow photography, and the process itself takes her back in time.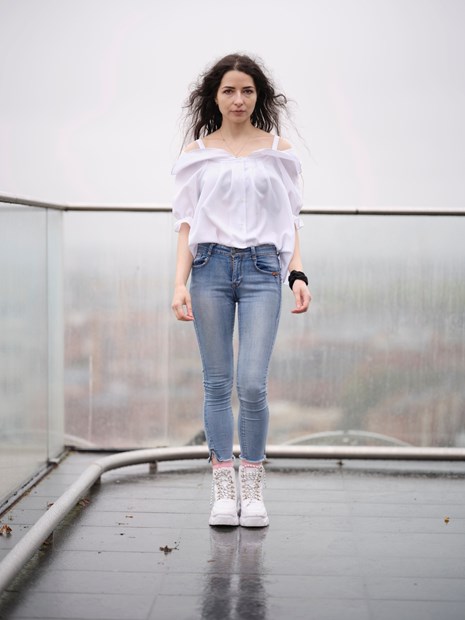 18.11.2022 – 19.02.2023, National Gallery of Arts, Vilnius
Darius Žiūra is one of the leading Lithuanian artists of his generation, and his work appears to prove such points about freedom and discipline in art. He articulates the passage of time through the practice of portraiture, submitting himself and others – his models and audiences – to regiments of observation and participation, repetition and periodicity. This survey exhibition features four major works by Žiūra that embody and challenge notions of portraiture, time, location and society, as well as their frequent, but not always voluntary, entanglement with history and geopolitics.
The exhibition will include documentaries, video portraits, photographic series and multimedia installations.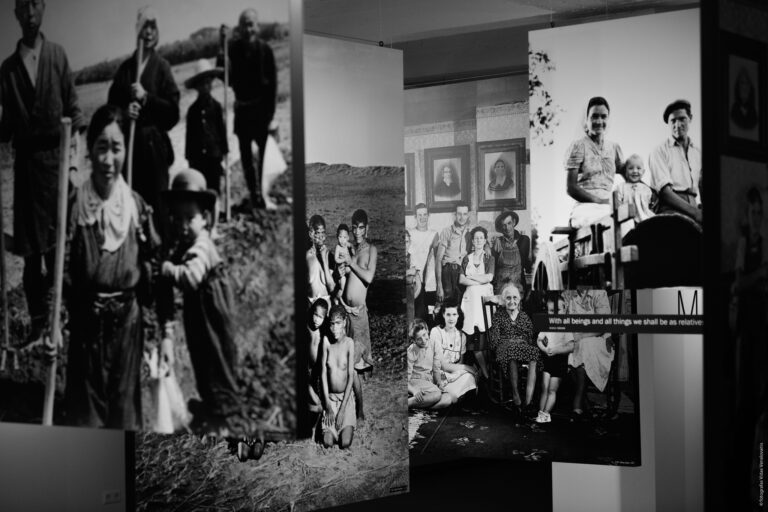 24.11.2022 – 31.12.2022, Kaunas Photography Gallery
An excerpt from The Family of Man, one of the most famous photography exhibitions (1955, MoMA) in the history of art, is shown in Kaunas. The exhibition, which has travelled to dozens of countries and broken all-time attendance records, will be partly on show in Lithuania for the first time.
The exhibition at Kaunas Photography Gallery features a reproduction of the family pictures that formed a key part of The Family of Man. This installation was shown as part of a collaboration between the CNA and the Völklinger Hütte UNESCO World Heritage Site within the frame of  the exhibition Mon Trésor – Europe's Treasure in Saarland in 2020. The installation consists of photographs by Robert Carrington, Nat Farbman, Vito Fiorenza, Nina Leen and Carl Mydans.
ESTONIA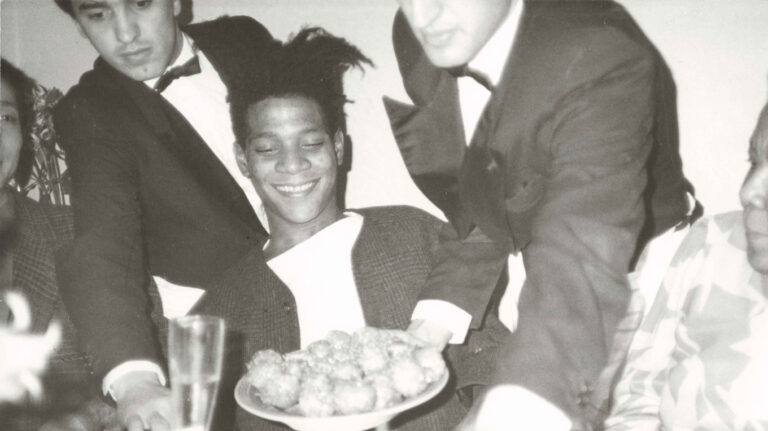 Andy Worhol, Photo Factory
24.09.2022 – 26.02.2023, Fotografiska Tallinn
Andy Warhol's art is so deeply embedded in our culture that it's hard to imagine the shock, astonishment and fascination it once evoked. He was at once funny and brilliant. His pop art was the purest, the sharpest, the wittiest – both the most direct and the most confusing. From the very beginning, his work hovered on the border between art and commerce, and he was able to blur the boundaries between the two more than any other artist – not without a reason was his studio called the Factory.
The Photo Factory exhibition consists of over 100 images, some of which have never been shown to the public before. The exhibition is a tribute to Warhol's iconic New York studio Factory and offers a particularly intimate look into the visual diary of the artist's life and work.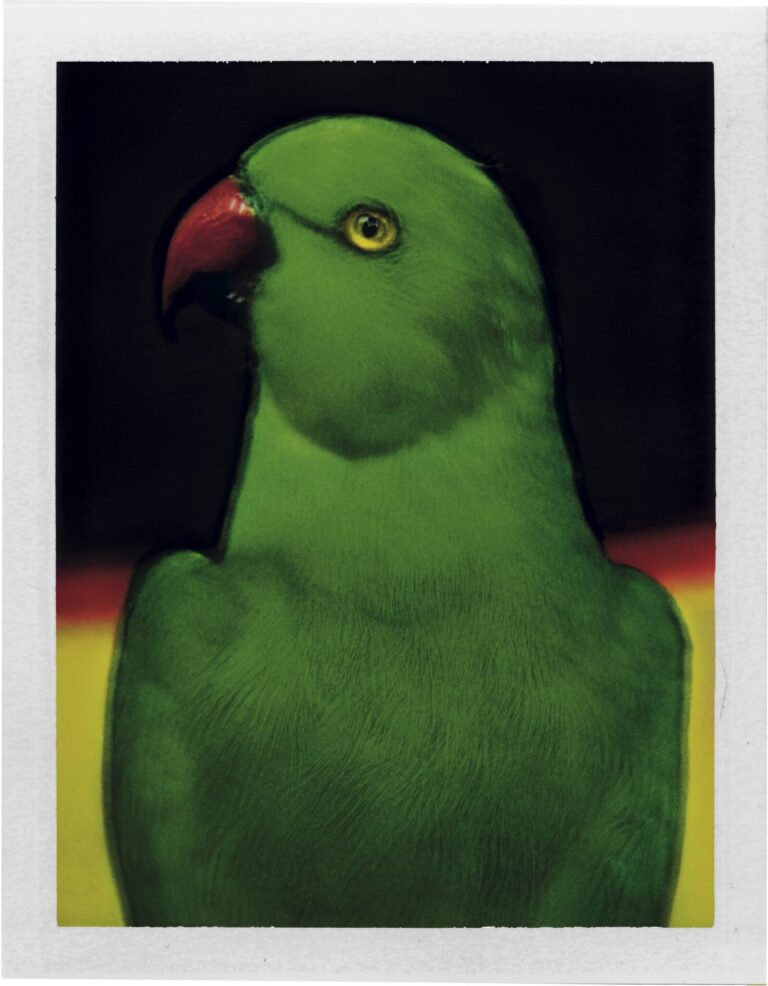 Sarah Moon, At the still point
25.11.2022. – 16.04.2023, Fotografiska Tallinn
Moon's fashion photographs are refreshing for anyone used to seeing glossy magazine covers with perfectly framed, edited and posed models – depicting something quite the opposite – her photographs are captivating, mysterious, unfamiliar and hazy fairy tales where form, tone and beauty are blended with a subtle improvisational and almost delicate intensity. They fluctuate between the visible and the invisible, the real and the imaginary, evoking ghostly, dreamlike versions of reality. The mysterious and random subjects allow the viewer to see the world in a new and extraordinary light – these are photographs where the strange and the unusual confront ordinary reality.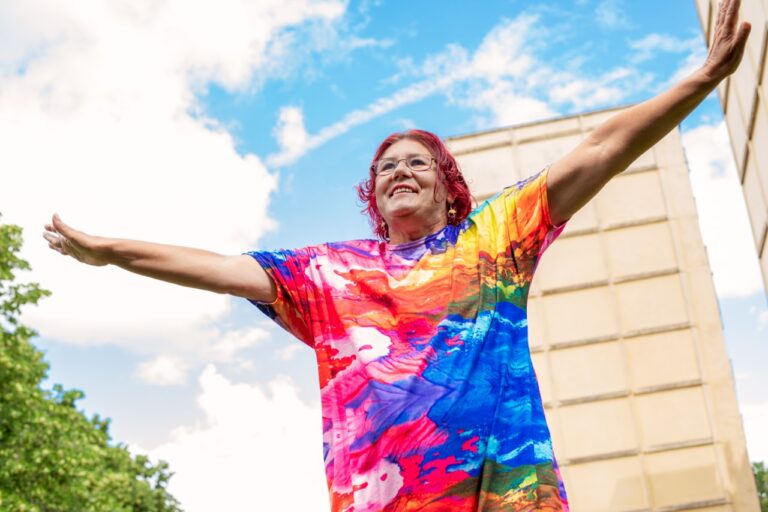 Silvia Sosaar, Anna Pazucha, Julia SH, Embrace the difference
14.09.2022. – 15.01.2023, Fotografiska Tallinn
In recent years, we have all had the opportunity to experience a life of isolation and to feel how it can affect our mental and emotional health, the balance of which is not necessarily our own decision. Although today's Estonian society is much more tolerant than in the past, we still see little awareness, cool feelings or reluctance towards people with special needs. Anything different from the norm makes people wary and distanced.
Estonian society's knowledge, behaviour and attitudes towards people with special needs need to change. The exhibition aims to raise awareness of people with special needs. In addition, it aims to change attitudes and show how what at first glance seems to be an anomaly can actually fit into the norm, if only you expand your own boundaries. And finally, to change people's behaviour, or rather to move us all a step closer, instead of distancing ourselves.
The artists participating in the exhibition have been selected through an Open Call organised in autumn 2021. The artists portray people with special needs living in Estonia and their activities through different approaches – Silvia Sosaar (EST) has conducted video interviews, Anna Pazucha (EST) has captured the work of people with special needs, Julia SH (SWE) has focused on portrait photography.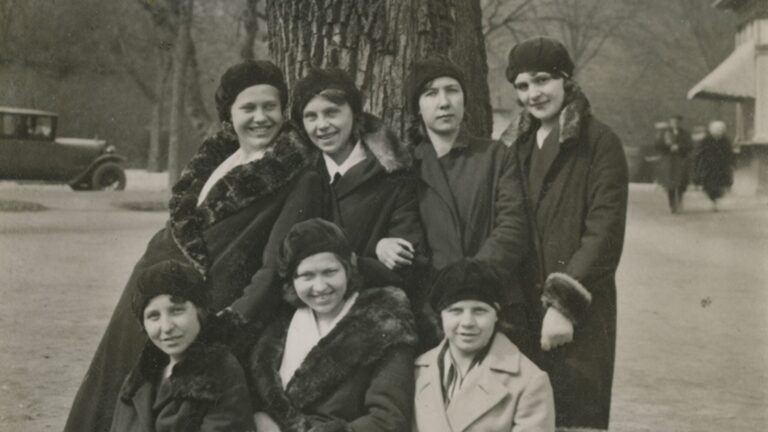 Project Space II: Maria Kapayeva. Loose Photos, Odds and Ends
16.06.2022. – 30.12.2022, Kumu Art Museum
This exhibition is an artistic experiment: presenting a research process as an installation. What can you do and what would you do with a random collection of photographs? Eight years ago, Maria Kapajeva came across a few old photographs online for sale.
Kapajeva experiments with different ways of opening up the potential of the often undervalued, under-researched, marginalised heritage of vernacular photography. In the age of automated face recognition software – partly developed by historical archives, but even more so by state and military institutions and international corporations – her project demonstrates the benefits of "slow recognition". As she slowed down for an artistic exploration of this collection, Kapajeva also made this a part of her own homecoming, as she has lived abroad for years, just like the photos she is exploring.
LATVIA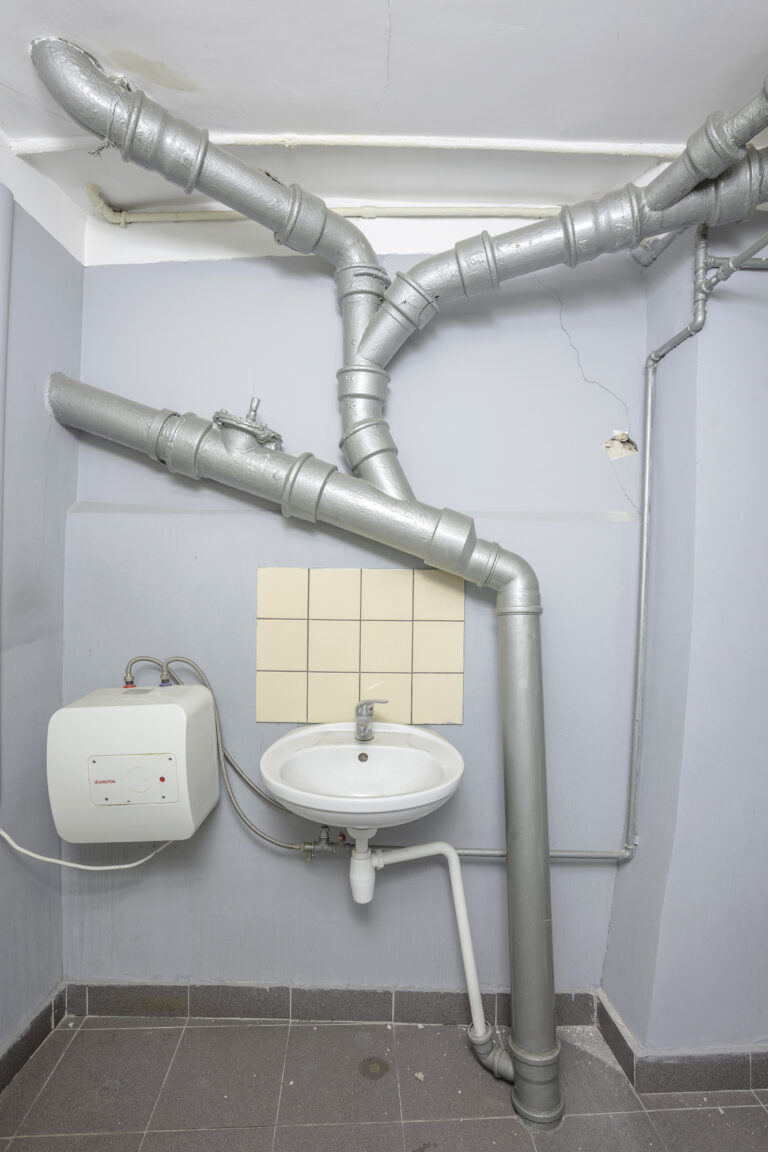 Reinis Hofmanis, Telpa Nr. 13 (Room No. 13)
17.11.2022 – 12.02.2023, ISSP Gallery, Riga
Room No. 13 is the 13th solo exhibition by Reinis Hofmanis. The technical spaces of industrial buildings, warehouses for various materials, rooms long abandoned or, on the contrary, adapted for contemporary use, have been transformed from a three-dimensional experience into visually pleasing two-dimensional images. Along with the muted aesthetics of  the photographs, they also demonstrate an unmistakably temporal interaction between man and the environment: artefacts of sewers or electrical networks have now embodied the dark basements of hundred-year-old buildings.
"Before, it was the landscape in which human influence and inflicted wrongs could be felt. In recent years, it is the interior – a space created and affected by man," says Reinis Hofmanis about the context of the artworks.