Emigration as a creative impulse – Ieva Baltaduonyte's exhibition at ISSP Gallery
Ieva Baltaduonyte (1988) is a Lithuanian photographer who was forced to leave Lithuania for Ireland at the age of 16. Subsequently, she developed artistic interest in the subject of migration. Recently she won the main award of the Riga Photography Biennale "Seeking the latest in photography" with her series "Uprooted". Ieva is opening her exhibition at the ISSP gallery in Riga, Latvia on 11 May. Ieva has a BA in Photography from the Dublin Institute of Technology. She has had exhibitions in Ireland, France, Israel and Lithuania.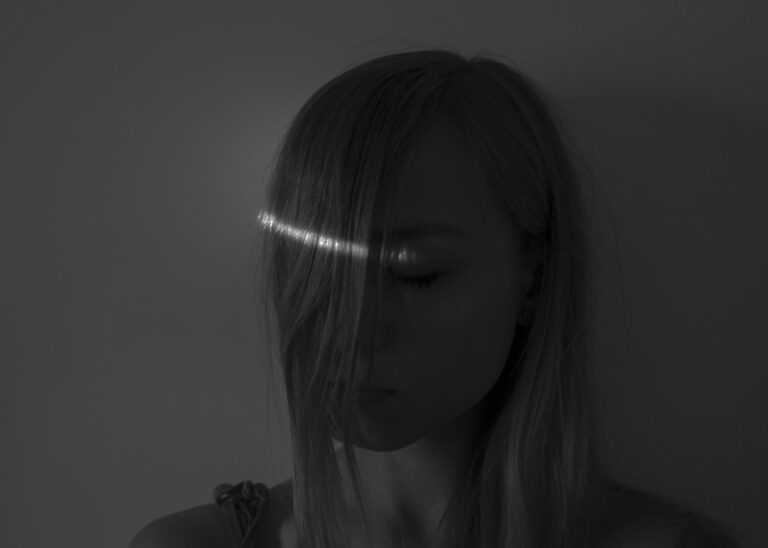 What is your journey to photography?
My journey into photography started early. I think it's a pretty classic story. I got my first camera from my dad when I was 11 or 12. He used to be a wedding photographer and a musician, an artistic type of person. When I started taking pictures, I remember I was excited that I can preserve a particular moment within the frame of a photograph and tell a story. By my later teenage years, I already knew that photography was what I wanted to dive into. I was still living in Lithuania and it was quite impossible to study photography there because there was only one bachelor's degree programme in photography. In order to pass the entry exams, you had to be exceptionally good or know people or have rich parents. I didn't have rich parents, nor did I have connections. Then the migration happened. My parents moved to Ireland and I had to follow them. I finished school in Ireland, left my parents and got into a college to study photography in Dublin.
How did your interest grow in the subject of migration?
It developed organically. In Ireland I hardly knew anyone, I was a lonely, withdrawn teenager, too afraid to approach people because my English wasn't good. So, when I went to the art college to study photography, naturally all my photographic work translated into an exploration and expression of what was on my mind – notions of home, longing, memory, nostalgia. The series that I created in the college also involved fellow migrants. It gave me a reason to go and reach out to people who had had similar experiences. I guess, these were attempts to find my own community, and as I see it now, this was me searching for ways to deal with my traumatic displacement with the tools that I had. It was therapeutic and necessary to me at the time. Migrant children and adults will very likely experience trauma and develop PTSD symptoms such as anxiety, depression and withdrawal when migrating. I felt that migration had an immense effect on me psychologically.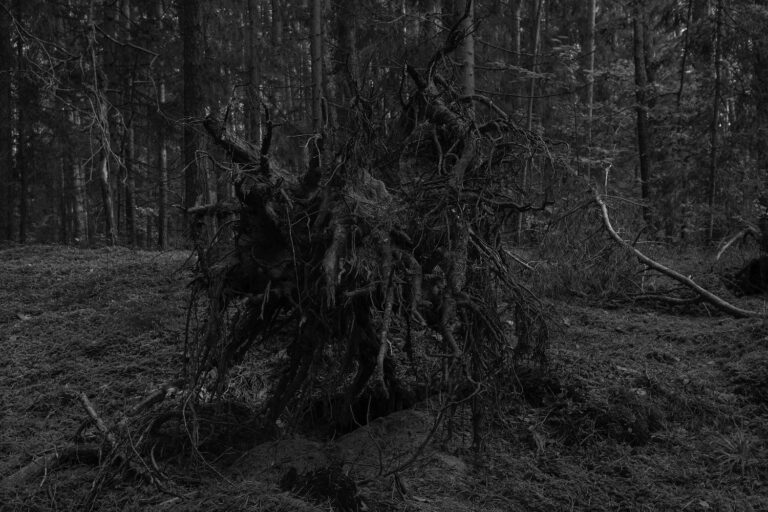 Place and identity are rather common subjects for artists who have spent a certain amount of time outside of their country. What are your reflections about it? What is home and how do you portray it in photography?
Your identity kind of splits into multiple parts once you migrate and the idea and understanding of home as a fixed place also changes. In terms of your identity, you 'gain' the label of an immigrant, you are often asked to tell your story, the circumstances of why you are where you are. Your political status also dictates and determines your rights, advantages and disadvantages, as well as possibilities in society, depending on whether you are a legal or illegal immigrant. Moreover, you have to speak a language which is not your own which adds to the daily anxiety of acculturation. Some people adapt and integrate easier than others, but generally most of migrants go through similar hardship when it comes to assimilation, integration and resettling in the new country. In the "Uprooted" series I use this metaphor of being uprooted, pulled out of the soil. Once a tree is uprooted, it is no longer possible for it to reground in the exact same way. Similarly to people, the move reshapes you. Of course, there are also positive aspects of migration. I think you become more flexible and even empathic after having spent time outside of your own country. In my opinion, these are extremely valuable qualities to have.
"Stay gold" would be the series where I explore the notion of home in the most detailed way. It is the least constructed series that I have done. Most of my series are well constructed and have specific subjects. For "Stay gold" I use the camera in everyday settings to look for places and for the feeling that mean home to me. For "Stay Gold" I employed the camera to take photos of places, people and fragments that gave me a temporary feeling of home. Once a person migrates, the understanding of home as a notion changes. A defined concept is now understood as a state of mind rather than a fixed place. Home divided, it becomes everywhere and at the same time nowhere. Instead of a permanent tangible and steady place, it becomes fragmentary and temporary feeling, a mindset. I tried to capture that in "Stay Gold".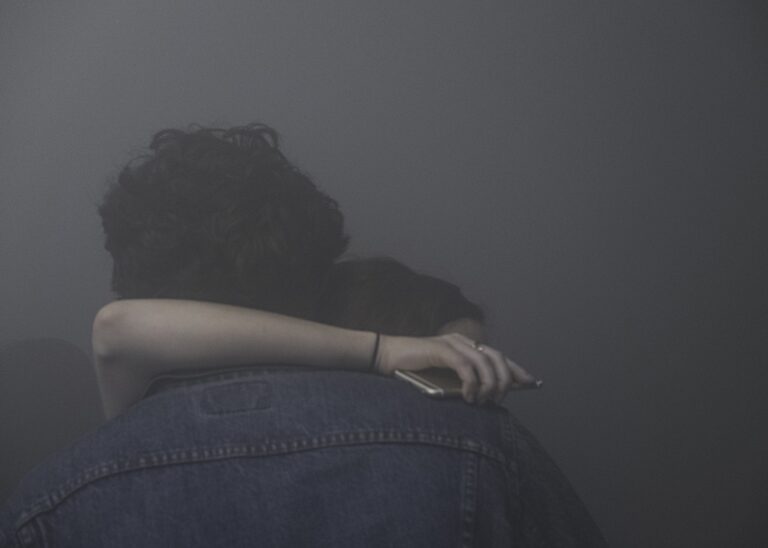 You left Ireland after having lived there for almost two decades. How is life in Lithuania now? Has your perspective about art switched in terms of the subject matter or otherwise?
Yes, last year I moved back after having lived in Ireland for 17 years. I guess I never fully settled in Dublin, mentally. There was a level of curiosity that followed me and I kept looking back and wondered what it would have been like to live at home. It was quite difficult and frightening to leave my life in Dublin after so many years, to migrate once again. I went to therapy for half a year before I went back, I wanted to deconstruct the trauma and the fears attached to it with a therapist. Living in Lithuania is great and I enjoy relearning things about this place with a different set of eyes. I'm not sure exactly how yet, but my artistic perspective is definitely progressing and developing. Surely, I want to continue talking about the topics of interest. For example, the "Uprooted" series is about Ukrainian refugees, war and displacement trauma and PTSD. To a certain extent, some topics I explore are universal.
Who are the models in the in the series? How did you meet them?
The series "Uprooted" started as a part of a project that I did with the Kaunas Gallery and Jim Goldberg, who was the mentor for this project. Together with a group of international photographers, we co-created a book called "H – The Notion of Humanist Photography". We did intensive workshop sessions for one week and it happened to be in the same building as the CulturEUkraine Centre in Kaunas. This was just a couple of months after the Russian invasion in Ukraine. The refugee crisis was at its worst at that time, it was impossible to ignore what was going on.  I knew immediately that I want to talk about it through my art. When Russia invaded Ukraine on 24 February 2022, I was still living in Ireland. I felt really helpless and anxious watching the war unfolding from the safety of an island which is almost the furthest point of Western Europe.
During the workshops, I met psychologist Alesia who works with Ukrainians at the CulturEUkraine Centre. I explained my project idea to her and we started building everything from there. She invited me to sit in at the group sessions that she did for Ukrainian women and teenage girls. It was important that I placed myself in the same room with them and heard their stories. I didn't want to simply take photos of people who are in this vulnerable position. The girls and the women I photographed were fully aware that the series is about refugee trauma, psychological effects of displacement and PTSD. They knew it is not going to be styled as a beautified portraiture. They were able to see the value in the project and thanked me for talking about these issues in my art. In fact, it was all I needed to know – that I was doing something right. It is probably obvious why my subjects are all women and girls, it is no coincidence  – 90% of Ukrainian refugees are women and children. I recently met another Ukrainian refugee child psychologist. Since I am not certified in these areas myself, it is important for me to have professionals in the field to discuss this with.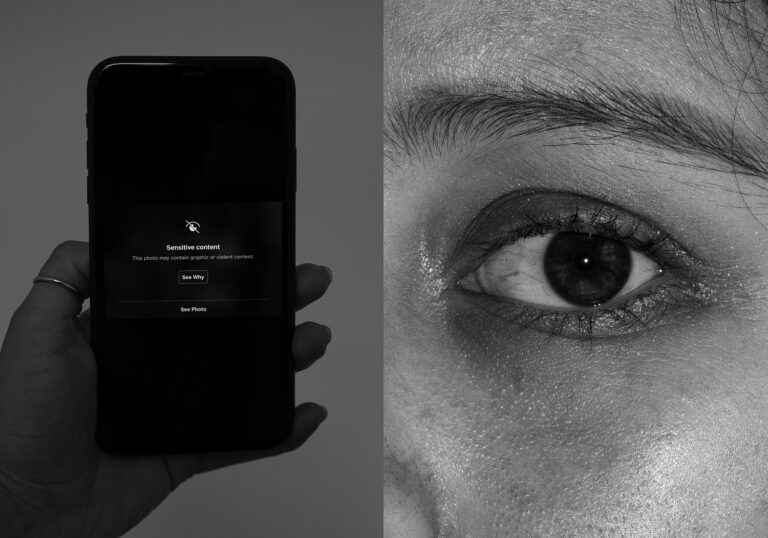 The psychologist you mention, I assume it's the one whose quote appears in "Uprooted". How much do you think a text or a commentary from the author is needed for the photo series and how much do you leave it for interpretation for the viewer?
The psychologist wrote a text. I could call it an open letter, which I am using as part of the project statement for the exhibition. I think it's important that she is heard because she has contributed to the series greatly. In the exhibition at the ISSP gallery, I also use two quotes, they are framed on the wall. I collect material when doing research, such as quotes from interviews, articles, books. In the project statement I talk about the statistics and numbers of refugees. To a certain degree, I feel like it strips people away from their individuality. By adding the quotes, I try to bring back the focus on more intimate unique stories. There is still a lot of space left for interpretation. I think even one quote can be interpreted differently by a different viewer. People apply their own experiences, knowledge and emotions to it.
What are your future plans?
I want to further explore the migratory culture and its aspects. The dark side of what migrants/refugees lose and what hardships they go through in the process of transition compared to what they gain is under-discussed. It feels rewarding to work with people with whom I can relate. As for an artist, it is double rewarding that I am able to give a voice to those who need to be heard. I think art is powerful in that way. Also, I want to expand my research. For example, I'm interested in how trauma, in this case trauma of displacement, changes the neural pathways and the brain.
What are some interesting authors and/or projects you've seen in photography lately?
I cannot highlight any particular artist or project, it is too overwhelming of a task. Recently I was nominated as one of the artists for the Futures Photography platform (@futuresphotography). They feature and represent the current talent from all over Europe. There is a lot of great work there, have a look.